AfterShow #12
Bevy of Beauties
Click Here for AfterShow Archive
Click Here to Follow Eric on Twitter
Today's Jog Blog
The Olympics: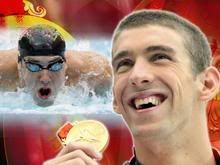 Phelps to return for 2012 Olympics
No love for Liukin in gold tiebreaker

US Trounces Germany
Jason Kidd is shooting 100-percent
US women's 1st discus gold since '32
US beats China 9-1 in physical, rough game
US water polo wins again
US softball remains undefeated
Australia's Snowsill wins triathlon gold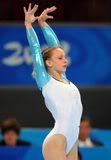 Izbasa brings Romania gymnastic gold
Isinbayeva sets world record; Liu out of Olympics
NBC delaying Olympics broadcasts in west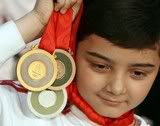 Olympic medal count
It's Not All About the Olympics: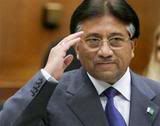 Musharraf resigns as Pakistan president
Pakistani Stocks Rise on Musharraf's Exit
India fears vacuum left by Musharraf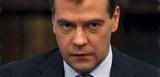 Russia warns Georgia withdrawal may not be quick
Medvedev: "Cross us and we will crush you"
Georgia: bombs fall after Russian halt order
NATO foreign ministers to meet on Georgia
Russia Positions Itself As Global Economic Player
Moscow dismisses US anti-Russian effort for 2014
UK pedophile "librarian" for global ring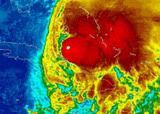 Storm moves toward second Fl strike
Lower drinking age is backed
Axel Jackyl Face Plant
Live Audio of Spears' Awful Voice
Roseanne Barr: Jolie 'Evil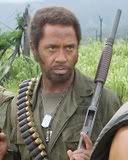 Downey Jr: "Fuck DC Comics "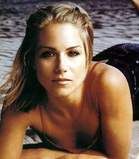 Applegate to Speak Out About Breast Cancer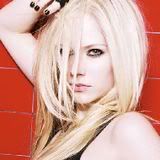 Lavigne 'too sexy' for Malaysia gig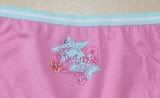 Disney says no to ' Musical ' panties
Of Local Interest:
Protesters mark McCain's visit to Atlanta
Council's vote defies mayor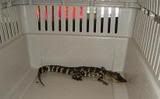 Alligator caught in Suwanee subdivision
Teen Uses Mom's Mini-van for Break-in
Fulton 911 to get outside review
Matt Ryan to start Friday against Titans
US Reps. want end of Housing Demolition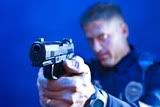 Officer Shoots Teen Suspect in Self-Defense
Atlanta's airport not gun-free
'American Idol' hits Gwinnett Arena
Black Churches Take on AIDS Issue
Lisa Borders' exit from the Atlanta mayor's race
State cuts could impact county budgets
Coroner IDs drowning victim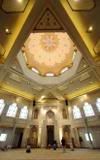 Atlanta's biggest mosque opens
Hindu temple beats banality of strip mall?
Family Searching for Lawrenceville Man
Trail Droppings: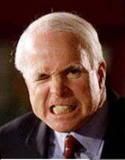 McCain Leads In Colorado, Ties In Ohio
McCain defends vets card, raps Obama
McCain slams Obama for 'retreat' strategy in Iraq
McCain, in Letter, Charges NBC with Bias
McCain event in Atlanta not a hot GOP ticket

McCain: Victory In Iraq Is In Sight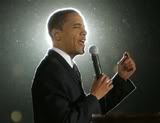 Countdown is on for Obama's VP announcement
Did aides accidentally "leak" Obama's VP pick?
'I will win,' Obama promises donors
Obama now supports $2 billion more for NASA
Obama calls McCain a continuation of Bush
Obama on Clarence Thomas
Texas Oilman Meets With McCain, Obama
Capital gains rates to rise with either candidate?
City defends ' secret jail ' built for DNC
Snapshot of War: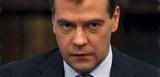 Medvedev decorates Russians in Georgia war
Iraq moves against some US-backed Sunni fighters
Gunmen ambush electoral officials in southern Iraq
Attack on Afghan Nato base foiled
Bush confident Pakistan will battle extremism
Attack on Afghan Independence Day kills 10
Pentagon doubts Iranian rocket test succeeded
Iran launches home-made satellite-carrier rocket
Sanctions slow Iran's trade, but not stop
UN watchdog holds more nuclear talks in Iran
Polish support for missile deal soars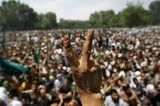 Thousands in Kashmir march to UN offices
Suicide Bomber Outside US Base in Afghanistan
Jihadis shift attention to war in Afghanistan
Georgia: How close did Europe come to war ?
Georgia disrupts exchange of POWs – Russian DM
MILF attacks leave bloody trail

Domestica:
Ohio mother didn't kill baby in microwave
Man at Center of Gun Lawsuit Registers Revolver
Pilot's body recovered after plane collision
One dead after hot air balloon explodes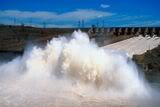 Grand Canyon Flood Leaves People Missing
Court protests halt hearing in immigrant killing
Forecasters expect hurricane as Fay hits Florida
Hawaii palace takeover leader couldn't find throne
Texas trying to reach custody deal with polygamists
Senator: Illinois Senate President Jones retiring
Ky. sheriff picks up wrong man in Calif.
Ballot measures seen a distraction in election
Daily Online News Use Is Up But Still Small: Pew
As the World Turns:
Nepal Maoist head sworn in as PM
Two charged in British honeymooners' murder
Gay Brits recruited to spy for their country
Baby who 'came back to life ' dies
Israel approves release of 200 Palestinians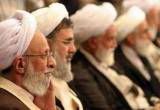 Mullahs in space
What Olmert has to complete before exiting
In Sport:
Dodgers close to deal for Maddux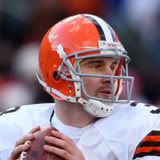 Browns QB Anderson exits preseason game
BizSciTek: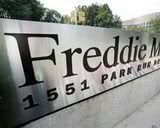 Fannie, Freddie shares battered
Home appraisal controls called a failure
Lehman May Write Off $4 Billion in Third Quarter, JPMorgan Says
Toshiba: Not HD-DVD, 'HD' DVD!
Music Biz *Still* Trying to Kill Web Radio
Google Campaigns For White Spaces
GraphOn Files Patent Lawsuit Against Google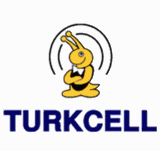 Apple talks Turkey with mobile provider Turkcell
Android to Appear First on T-Mobile
Dell refused 'cloud computing' trademark

Palm Leaks Treo Pro Details
MIT student defends MBTA hacking research
HP introduces lightweight business laptops

The Game:
EA Seeks Due Diligence On Take-Two Deal
Microsoft's Xbox 360 slaps Sony's PS3 in Japan
Surgeons may err less by playing video games
Record labels want bigger video game slice
Man shakes baby because of video game interruption
Video Games' fueled by Women & Baby Boomers

The Entertainers:
Fishburne officially joins 'CSI'
'Potter' delay is about money, not nudity
Lopez Talks About Triathlon Training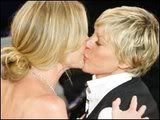 Celebrities Thrilled Over Lesbian Wedding
Jared Leto Sued for Not Making Music
AfterShow #12
Bevy of Beauties
Click Here for AfterShow Archive
Click Here to Follow Eric on Twitter