Today's Jog Blog

Repubs Press Kagan on Social Issues

Kagan avoids Twilight question in hearing



Petraeus confirmed as new Afghan commander
$4bn in Afghan aid cuts after corruption allegations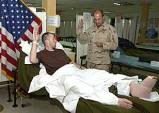 VA hospital infected 1,800 vets w/ HIV?
Gay soldiers subpoena President Obama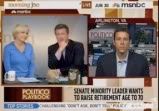 Scarborough on Boehner: Bad worker, drinks
Black Panther case dropped for racial reasons?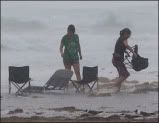 Hurricane Alex disrupts oil disaster cleanup
Alex pushes more oil onto Gulf Coast beaches
Alex exacerbates problem BP didn't plan for

Dems try to stop Repubs from visiting oil disaster
US accepts international assistance for Gulf spill
Obama avoids BP disaster during energy talks
S. Florida brothers selling oil-water as souvenir

Senators play oily birds in environmental reform ad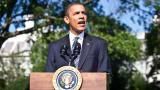 Obama attacks GOP over Wall Street bill
FinReg Passes House But Senate Looms
Is health care getting more popular?
Obama renews immigration push
Gore's alleged victim tells all to Enquirer
Portland to reopen Gore sex assault case
Elizabeth Edwards speaks on husband's affair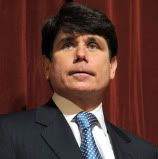 Blago complains of 'demigod' Obama
Blago on tape: Obama 'all take and no give'
Indonesian movie on Obama set for production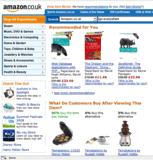 Cyprus police seek vanished Russian spy suspect
Why Did Moscow Admit the Suspects Are Russian?
FBI: Spies Hid Secret Messages on Public Websites
Spy ring: Hunt for Canadian who skipped bail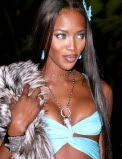 Naomi to testify at Charles Taylor trial
Jobs Market Barely Budges in June
Ex-AIG chief denies crisis was his fault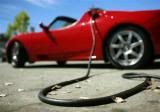 Tesla Motors' shares jump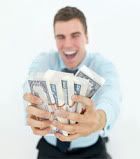 White people for rent in China
Miss., Ala., Tenn. top fattest states
Crossing guard beats teen for "fatso" insult
Lock of Napoleon's hair sells for $13,000
Parents Busted Over Pot For Tot
Tiger divorce settlement: $750 million
World Cup Update
Model will run naked if Paraguay Wins
Wimbledon Update
Federer loses to Berdych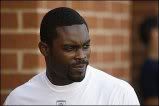 Vick's lawyer speaks out about shooting
Former gay Falcon hit w/ domestic abuse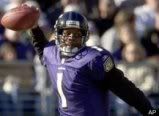 Cunningham's son dies in hot tub accident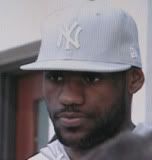 LeBron James: 'No One Knows Anything'

Ball hits man on cell in face at Yankees game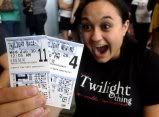 'TWILIGHT' eclipses records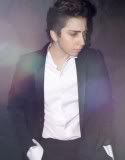 Lady Gaga poses as man for Vogue Japan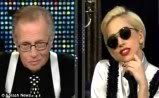 Larry King's worst interview moments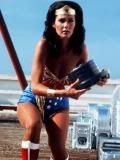 Wonder Woman Gets Makeover
Bret Michaels joining 'American Idol'?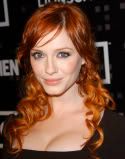 Hendricks felt beautiful after gaining 15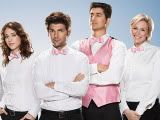 Starz cancels 'Party Down' and 'Gravity'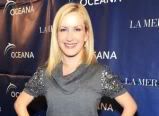 Angela Kinsey divorces 'Office' colleague
'Ferris Bueller' actor faces felony
'Bachelor' ex-fiancee in Playboy?
3 shot in NW Atlanta
Man, teen racing before deadly crash: police
Troopers to show compassion to texting drivers
Teen killed, another injured by lightning
Zoo Atlanta orangutan very ill
Thieves nab $100k from Athens home
Lawyer: Bannister's DUI arrest an 'ambush'
Bannister to explore commercial ties on China trip
Maggots force plane back to gate in ATL
Baseball Taps Atlanta For Civil Rights Game
Atlanta Athletic Club lands 2014 US Amateur
Hawks make offer to Joe Johnson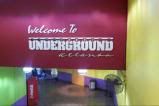 Of Local Interest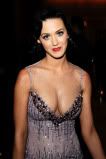 Entertainment!
Changing Headlines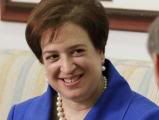 The National Scene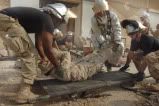 As The World Turns
The World Of Sport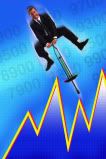 The Economy, Stupid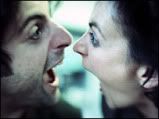 Opinions, Opinions...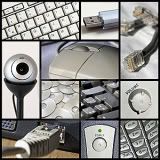 The Latest TekNo Babble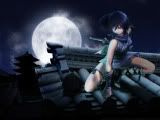 Games, Gaming, & Gamers