Today's Jog Blog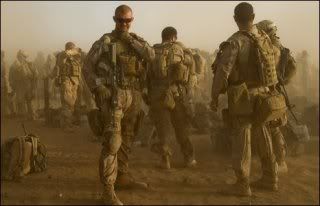 Gen. calls for overhaul of Afghan strategy
2 US, 2 UK troops killed in Afghanistan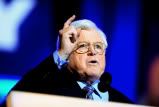 Mass. Gov Sets Date for Special Election
Panel to weigh request for interim senator
After Kennedy's Death: Silence from the Pope

The Government Can!

Hoover and the Great Depression, redux
2 plead guilty in $3mil mortgage scheme
Wall Street, Big Oil, and Federal Workers

Cheney: 'I'm Very Proud of What We Did'
White House Fires Back at Cheney
Jay-Z To Give Sept. 11 Concert In NYC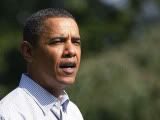 Zogby: Obama
approval down to 42%
Libya: Lockerbie bomber in hospital
UK to Release All Lockerbie Letters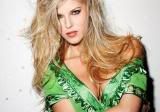 Carrie Prejean
Sues - Religious Discrim.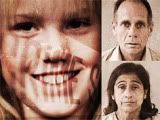 Kidnap girl 'bonded with captor'
Captor Eyed in Other Missing Cases
Couple posts burglary on YouTube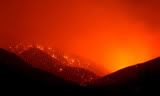 Multiple wildfires scorch West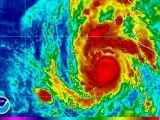 'Extremely Dangerous'
Jimena Heads for Mexico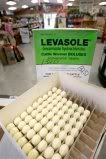 1/3 of all cocaine tainted
w/ cattle de-worming agents
Advocates Ask Judge to Stop Wolf Hunt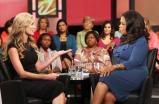 Erin Andrews appears on Oprah
Fox Juices 'Fringe'
Re-Runs with Twitter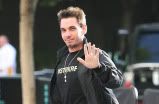 DJ AM Found Dead With Crack
DJ Hero Talent DJ AM Found Dead
Disney to Buy Marvel for $4 bln
Rambo 5 Has Been Greenlit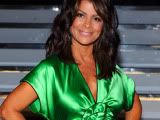 Abdul Says Leaving
Idol Wasn't About Money
Madonna tours Jewish holy sites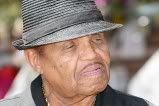 Joe Jackson: 'Someone should pay'
Culkin rumored to be Blanket's dad
Renée Zellweger Fine After Car Accident
Chris Brown doesn't
remember hitting Rihanna?
McConaughey's pregnant GF shows bump
Designer sentenced for model assaults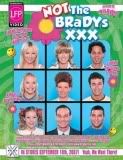 Porn Parody of TV Sitcoms Is New Gold Rush

Fox News... WTF?



Animation:
Bach-Toccata & Fugue in D minor




Of Local Interest: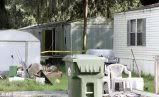 8th Person Dies in GA Trailer Killings
Eight Dead in Brunswick Mobile Home
Georgia: Slaying 911 caller arrested
Maddox leaving ATL council
2 professors claim 'black mayor' memo
Cops: Intoxicated man stole police cruiser
Police: Boy killed grandmother
Audit slams Atlanta water bills
Man arrested in bomb hoax
Man killed as SUV crashes into home
Principal gets pink slip after complaining
Former college student gets life
Falcons, lottery team up for scratch-off
Gwinnett whiffs on stadium name
Jim '40 Winks' Maddox' retirement
Midtown Eat In at Piedmont Park
ATL Airport Clinic To Offer Flu Shots
Hijacked Bus Suspect Gets Hearing
Skate Park Closes for Maintenance
UGA Nutrionist Gets Grant
Domestica:
Vegas pastor arrested for lewdness
L.A. wildfire doubles in size overnight
Boaters fought heat, hunger for a week
Homes destroyed in Auburn fire
Mercury Marine Workers Con't w/ Re-vote
Third Horse in Maine Dies of Triple-E
New hospital safety law in NJ
Pastor Wants Obama to
'Die like Kennedy'
Politica: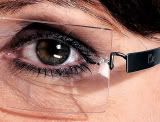 Sarah Palin, Inc.
Deeds camp: McDonnell not mainstream
Ridge: Terror-alert politics exaggerated
Obama poll problem persists
Rudy vs. Ed Cox
Sanford back on the road talking to groups
Reid Accused of 'Bullying' Newspaper
Senate tweaks cybersecurity emergency bill
As the World Turns:
Hatoyama Intends to Tame Bureaucracy
Gates sees "mixed picture" in Afghanistan
Fraud complaints balloon in Afghan vote
Dalai Lama visits typhoon-hit Taiwan
US urges Myanmar to halt ethnic attacks
Olmert Indicted On Graft Charges
Election setback for Merkel
More bodies in Pakistani valley
Assad: Accusation "political"
In Sport:
Jack to join Arnie as Masters starter
Clijsters wins in US Open return
Rich Harden remains with Cubs
Pirates select contract of P McCutchen
Favre says he thinks he has cracked rib
Gailey out as NFL coordinator
These upsets are good for golf
Suddenly, Red Bulls relevant again
Rays likely to bring up six more
NASCAR Canadian Tire Series
The Economy, Stupid:
US Stocks Remain Solidly Lower
Baker Hughes to merge with BJ Services
Lufthansa, JetBlue forge codeshare alliance
Huntsman bids for Tronox assets
Oil slides below $70
Dudley: Econ. to See Growth In 2nd Half
Wal-Mart to expand here, add 1500 jobs
Conseco to Merge Insurance Units
Citadel ends plan to sell E*Trade shares
The Last Days of Bank Secrecy?
Kinder Morgan to Buy Crosstex Gas
TekNoBabble:
'Chinatown Wars' targets iPhone's turf
Grand Theft Auto game coming to iPhone
Is AT&T losing its grip on the iPhone?
Apple confirms "rock and roll" event
Snow Leopard vs. Windows 7
Samsung Tries Out App Store
Tesla Snags YouTube Exec
China Mobile Intros 'Ophones'
SanDisk Sansa Clip
What's Twitter worth?
Wikipedia Color-Codes for Credibility
RealSci:
Nitrous Oxide No Laughing Matter
Shuttle reaches ISS for 9-day stay
Giving NASA a clear mission
Chandrayaan 1 Mission Terminated
New Blood Thinner Matches Warfarin
Merck gives animal health top status
NKU Records First H1N1 Case
The Game:
Ryan Adams: Video Game Blogger
How 'The Beatles: Rock Band' Was Born
When the Bat Rules the Roost
Video games follow fitness trend
Video game sales in free fall
Video game music: then and now
Video Games Live coming to NYC