Today's Jog Blog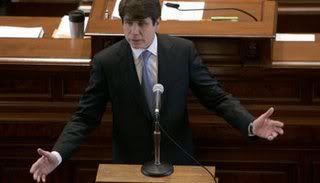 Illinois Gov. Blagojevich Thrown out of Office
Blagojevich defends himself before Ill. Senate
Transcipt of Blagojevich speech before Senate
Blagojevich speech, the 43 minutes that wasnt
Blago's boxes were packed before vote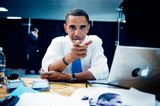 Stimulus aids illegal immigrants?
Obama seeks GOP help for recovery bill
Obama Calls Wall Street Bonuses 'Shameful'
Judd Gregg considered for Commerce?
RNC seeks new leader, new path

Rush Spars With CNBC Hosts
Over "Obama-Limbaugh Stimulus"


H.W. Bush Floors Clinton with Joke



UN seeks $613 mln in Gaza aid
FBI Cuts CAIR Ties Over Hamas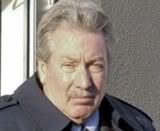 Peterson tells Nightline about new fiancee
Google Maps Car Hits a Deer!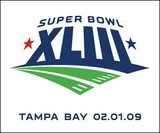 Obama rooting for Steelers
Cardinals-Steelers scouting report
Steelers expecting something tricky
It's not love of football that attracts The Boss
NBC: 2 Super Bowl Ad Slots Remain

NBC Nixes Pro-Life Ad For Super Bowl



The Amazing Story Behind
the Global Warming Scam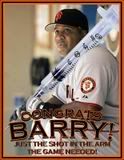 Feds have positive Barry Bonds test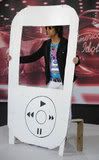 That's a Wrap for Idol Auditions
High School Pole Dancing:
Nobody Cut Class That Day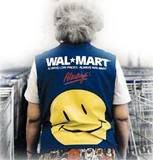 Cop shoves Wal-Mart greeter, suspended

Bart Simpson promotes Scientology?



Rourke out, Ric Flair in?
Evan Rachel Wood: Rourke Gross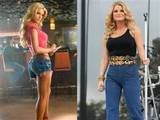 J. Simpson - poster girl for weight-ism?

Just Plain Cool: Erector Spykee Robot




Of Local Interest:



UGA fires basketball coach Felton
Congress to look into peanut recall
Report details peanut plant's failures
Rev. Wright to receive award from Clark
Cox Talks About Show Prize, Bankruptcy
Bill to raise taxes for more police
GBI raids wrong Buford home in drug case
Slight chance of snow on Groundhog Day
Teens face felony for Dunwoody prank
Atlanta woman, 94, charged with assualt
Canton Santa wins $198,000 lottery
Decatur start up aims to find best blogs
GA prison system laying off chaplains
Babies know: A little dirt is good for you
Chick-fil-A 'blessed' with increased sales
Metro jobless rate hits 7.6 percent
Wrestler's doctor changes plea to guilty
The Life: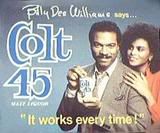 Beer Guide: Best of the Bottom Shelf
Bruce Springsteen's Worst Song Ever?
Welcome to the Dollhouse
Don't Let Sugar Get You Down
Fun House Essentials
Domestica:
Army suicides at 3-decade high
Army chief orders recall of body armor
"Furlough of CA workers must start now"
New hope for MS sufferers after stem cell research
3 boys killed as they flee CHP in Fontana
NM lawmakers ponder inc. alcohol tax
Boy dressed as girl to cheat on test
Mother of octuplets has six other children
Drunk takes a ride on white horse
Poor get donated fish, but not warning
Celebrating New York's Dutch Roots
NJ says inmates won't work at farm
Politica: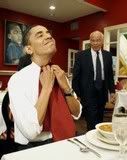 Obama hires Chicago cook as personal chef
Colorado man accused of threatening Obama
Obama Vs. Rush: Coulter Weighs In
Can Old World Lead on Global Warming?
SRI poll: Let voters fill open Senate seat
Sen. Reid pledges to fix AMT tax snare
Dick Armey and post-partisan harmony
Iowa lawmakers not giving up on gas tax
Spanning the Globe:
French Workers Strike to Protest Econ.
Nadu satisfied w/ talks in Sri Lanka
Playing the Davos blame game
Tehran 'can co-operate with US'
Pope Criticized... Again
Hamas accused of torture death
Afghan Pre. Poll Postponed until August
Three candidates slain ahead of Iraq polls
In Sport: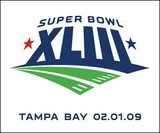 Obama rooting for Steelers
Cardinals-Steelers scouting report
Steelers expecting something tricky
NBC: 2 Super Bowl Ad Slots Remain
Steeler Nation has homes around globe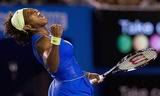 Williams sisters win 3rd
Aussie Open doubles title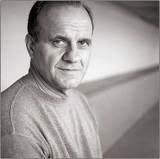 Yanks mulling disparagement clause
Olympian reunited with stolen shotgun
NASCAR Number: 18 days 'til Daytona
Evernham steps back from NASCAR
NASCAR Fantasy Hall of Fame
The Economy, Stupid: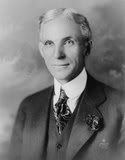 Ford makes worst loss in its history
The Fed hangs on to its last bullet
New home sales at lowest on record
Dark Days for Japan's Chipmakers
Durable-goods orders slump 2.6% in Dec
Record numbers in unemployment lines
BidNess:
JetBlue Posts Loss but Revenue Rises
SAP Weathers The Downturn
Axed by a big business? Start your own.
NASE's Small Business Tax Tips
Owning a small business can be taxing
Income tax filings for your small business
State Senate OKs business tax relief
TekNoBabble:
Gmail offline: A guided tour
Google M-Labs: Your Personal Traffic Cop
Windows 7: Not The Change We Need
TechCrunch's Arrington Takes a Break
Not in Davos? Get Heard Via Facebook
Flickr apps for iPhone
Friends, Until I Delete You
iPhone: The Missing Manual
Count down to the next Kindle
EU Wants PC Buyers to Pick a Browser?
Cox Under Fire For Internet Traffic Plan
RealSci:
Aging Mars rover's glitches puzzle NASA
NASA remembers fallen astronauts
Alaska volcano has geologists on alert
NASA seeks moon lander concepts
Stem Cell Research: The Quest Resumes
Lab notifies 1890 of possible exposure
Bisphenol A May Linger in Body
The Game: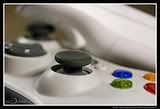 US Game Market Tops Over $20 Billion
Games continue to evolve
Games galore this spring
XBOX 360 premium console
The Sims 3 Hands On
Major League Baseball 2K9