Today's Jog Blog
NY Terror Suspect Pleads Not Guilty
Obama: New Round of Meetings on Afghanistan
Obama: Afghan war not just a US battle
NATO official: Afghanistan fight is 'team effort'
Warthog unveiled in bid to cut Afghan deaths
Al-Qaeda Now Using Anal Suicide Bombs!
Iran put nuclear site near base in case of attack
US insists will discuss enrichment at Iran talks
Iran accuses UN chief of parroting West on nukes
China's Ties With Iran May Snag Sanctions
U.N. Investigator Presents Report on Gaza War
Guinea protest death toll climbs to 157
How did Guinea erupt into violence?
Pressure mounts on Honduras to end crisis
New Czech move to block EU treaty
White House Pushes Back on WoPo Sudan Story
Are You the Next Great Post Pundit?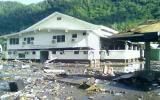 Death Toll Hits 240 in Philippine Flooding
1st US soldiers killed in Philippines since 02
Residents flee tsunami after strong quake in Samoa
Tsunami warning cancelled, Samoa takes brunt

Community Organizers Pray to Obama

Cohen: Time to Act Like a President
Sen. panel rejects insurance option
Gingrich, Sharpton begin education tour
Facebook deletes Obama assassination poll
Obama poll developer comes forward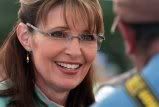 Palin's memoirs due out in Nov.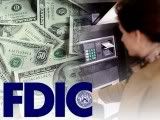 FDIC Wants Banks To Prepay Insurance
Key Points on Prepayment of Fees
Stocks slip after confidence drops
Fundraiser Hsu Sentenced to 24 Years
Toyota to recall 3.8M because of floor mats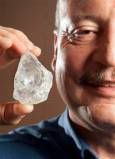 500-carat diamond
found at S. African mine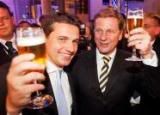 Germany's likely foreign minister openly gay
German men are 'world's worst lovers'
'Hitler' skull belonged to woman: scientists

Whoopi Defends Polanski: 'It Wasn't Rape-Rape.'

France Divided Over Polanski Case
Geragos: The Polanski Endgame
State Dept. Refuses Role on Polanski

Guns allowed in Arizona bars starting today
City cracks down on weddings at lavish home
Woman charged w/ sending animal porn pics to teen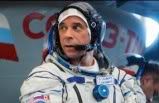 'Space clown' ready for blast-off
Warner Music to Return to YouTube
Ten New Details on the Apple Tablet
Scammers hit Twitter w/ tweet storm
Chuck Knoblauch Accused of Choking Wife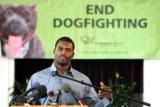 Sparse crowd attends Vick talk
Are the Eagles Ready to Trade Vick?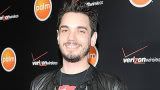 DJ AM: 8 different drugs in system
Swayze Memorial Planned for Sunday

The Fall That Sent Conan to the Hospital



DWTS: Kathy Ireland Eliminated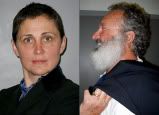 Quaids Claim Bill Was Paid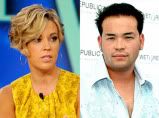 'Jon & Kate' is soon to be 'Kate Plus Eight'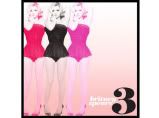 Is "3" a Charm for Britney?
Spears Debuts Racy New Single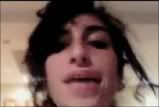 Amy Winehouse Is Now A Rapper?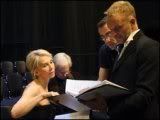 Sting attempts to 'open up opera'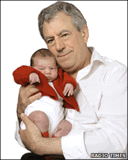 Python star talks parenting at 67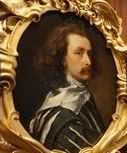 Van Dyck portrait could fetch £3m

Real Robotic Transformer!




Of Local Interest:


Atlanta enjoyed a smog-free summer
2 die in Sandy Springs shootout
Sales tax holiday begins Thursday
10 shots fired; man critical
Mega Millions jackpot tops $100M
Hawks Johnson won't sign deal
Group ranks ATL candidates
International forum to return to ATL
Luxury developers cut penthouse prices
Carter to celebrate 85th birthday
High-tech self-service key to NCR
Rain ravages Petit Le Mans
City fined $1.6 mln for pension glitch
Sandy Springs Shooting Victims ID'd
Recession chips away at granite kitchen tops
Mayoral candidates to debate Beltline



Domestica: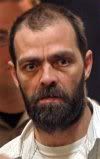 TX trial set for accused killer of 6
Pebble Beach men report art theft
Wildfire near Stateline casino district
4 Teenagers Charged in Beating Death
Norman zoo examines safety after boy's attack
Philly Students Meet w/ Ed. Secretary
CA's Ventura County Fire Contained
Police pay drives up NJ property taxes
Tourists dropping fewer dollars in Hawaii
Alaska's cruise-ship conundrum
Politica:
Republicans still wild about Palin?
Aliens, the Public Option, and Us
US spurns Northrop complaint on tankers
Senate Democrats Eye 2010 Races
Perry campaign recruiters getting paid
Biden In 2016: Don't Believe The Hype
Former Gov. Holton endorses Deeds
New Bill Would Revoke Telco Immunity
Turnout Is a Trickle in Primary Runoff
State panel finds funds for state fair
As the World Turns:
Protests as Guinea protesters shot dead
NATO chief assures Obama on war support
Brown speech: Policy clapometer
Palestinians seek UK arrest of Ehud Barak
UN Chief Appeals for Zelaya's Safety
Typhoon leaves 31 dead in Vietnam
A Spirit of Enduring Optimism
Martin rejects 'ridiculous' No claims
Drones kill Pakistan 'militants'
US Tightens South Korean Ties
Hands off Michelle Obama
Merkel win ends Turkey's EU hopes
30 Killed in Afghan Bus Explosion
In Sport:
Dolphins get some insurance at QB
Olympics Photo Wire
USC's Johnson gives mom thumbs-up
Valentine Returns To ESPN
Cameroon crushed by USA
Bubble hasn't burst yet for Ole Miss
Stoops waiting to make call on Bradford
Kevin Garnett Good To Go
The Economy, Stupid: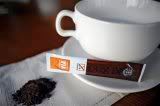 Starbucks instant coffee unveiled
Consumer confidence unexpectedly falls
Home Prices Post Monthly Increase
Post-Madoff changes recommended for SEC
Gannett forecasts earnings beat
Fed Meddles With Credit Card Issuers
Court Dismisses Rather Suit Against CBS
CIT's Survivor Story
Ecuador court lets judge leave Chevron case
BNP Paribas first off line with rights issue
Analyst: Xerox buy of ACS a "good move"
AT&T asks customers not to text, drive
Oil slides on demand worries
TekNoBabble:
Share, discover iPhone apps w/ Yappler
MS Releases Final Security Essentials
Parasite may have felled a mighty T. rex
Google Wave Preview Hits The Beach
Dell Latitude Z charges wirelessly
Palm Pre gets updated to WebOS 1.2
Dell Latitude Z charges wirelessly
Palm Pre gets updated to WebOS 1.2
MS makes business case for Win 7
Champagne flavour in the bubbles
New Opportunity For O2
iPod Volume Restrictions On Way
Google Docs opens heart to students
ContourHD wearable camcorder
The Game: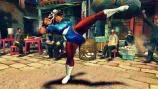 Super Street Fighter IV
Zombie Apocalypse Review
Kingdom Hearts 358/2 Days
0 day Attack on Earth
Shin Megami Tensei: Persona
Star Wars: The Force Unleashed
Yamauchi Talks Gran Turismo 5