Today's Jog Blog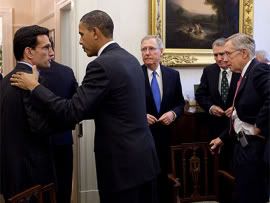 Obama calls leadership talks with GOP "productive"
Obama, GOP Don't Find Much Common Ground
Murray to lead Democratic effort in 2012 races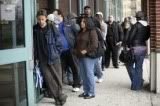 Senate inaction cuts off unemployment benefits
Tax cut, unemployment bills may merge
NJ unemployment benefits cut to 26 weeks
Federal unions reject pay freeze idea
Short on votes, deficit panel delays decision
Obama faces backlash from base
"Freeze" does not include other raises
Auto pay bumps will continue for workers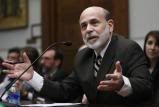 Fed worries slow economy limiting jobs
Citi may hire Obama's ex-budget chief

GOP Congressman Yells at Dem:
"That's Why American People Have Thrown You Out"

Conyers laptops and $37k worth of concert tickets stolen from Cadillac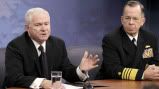 Gates: DADT should go
DoD offers repeal plan
Pentagon: End DADT before courts
Gaga calls for "gay military rights"
Court-martial hearing set for soldier
Illinois Civil Unions Bill Passes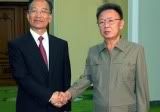 China 'Obligated' to Press N. Korea: US
China says won't take sides in Korea dispute
Ex-official implicates China leaders in AIDS scandal
US scrambled to understand Iran protests: docs
Egypt top opposition party shut out of parliament
Canadian official calls for assassination of Assange
Wikileaks goes Amazon to evade traffic or hack?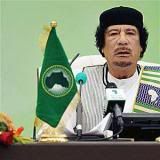 Gadhafi: World Banks Modern Colonialism
Debt Infection Continues to Spread
U.N. climate talks seek to define rich, poor duties
Israel arrests Hamas lawmaker in West Bank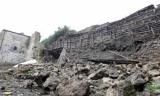 Pompeii wall collapse sparks concern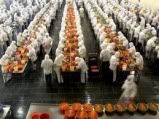 Senate Passes Overhaul of Food Safety Regulations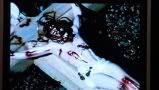 Smithsonian removes ant crucifix video

S. African domestic violence ad goes viral

High court hears California prisons case
Giant menorah to mark start of Hanukkah


Man held hooker 10 days as sex pet
Wis. high school reopens after class held hostage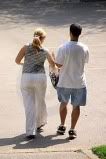 Triple That Vitamin D Intake, Panel Prescribes
Merck's HIV drug Isentress fails once-a-day study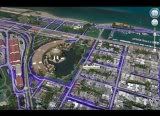 Google Earth Gets Street View Integration
Google in talks to buy Groupon deals site
European inquiry shows Google's size matters
FCC Chairman Sets Broadband Regulation Framework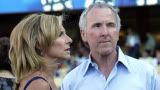 Frank McCourt Accepts Dodger Deal, Jamie Rejects
Hank is confident Jeter will return to Yankees

Derek Anderson Flips Out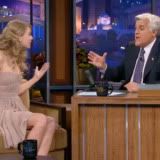 Jay Leno Steals Bit, Forced to Give Credit
Douglas Prepping for First Post-Cancer Role
Leslie Nielsen's final film needs backers
'Winter's Bone' tops Spirit Awards nominations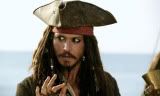 Depp: Disney hated "gay" Jack Sparrow
Man arrested for masturbating at Potter showing
Uma Thurman's Stalker Arrested While Googling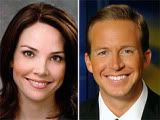 CBS News Announces New "Early Show" Team
Nancy Grace: Removed tumor not malignant
Susan Boyle stops midway through 'View' song
Dylan's handwritten lyrics to sell in NYC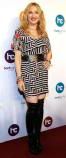 Madonna opens new gym in Mexico
Fergie scanned by the TSA at LAX
Billie Joe Armstrong to join 'Idiot' for 50 shows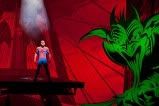 Spider-Man Musical Gets Off to Shaky Start
Storm severely damages 56 Gwinnett homes
Storm leaves victims shaken
Incumbents lose in DeKalb
Gorilla at Zoo Atlanta expecting
Aquarium welcomes 2 new beluga whales
UGA adds FL Atlantic to '12 schedule for $1M
Fulton DA eyes charges for APS cheating
Man imprisoned for siccing pit bulls on puppies
Clayton school security chief charged for bribery
Fulton students must prove residency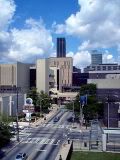 Of Local Interest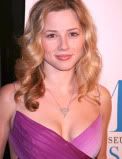 Entertainment!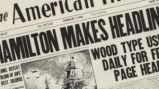 Changing Headlines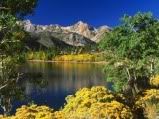 The National Scene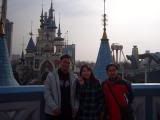 As The World Turns
The World Of Sport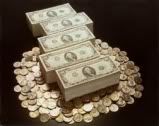 The Economy, Stupid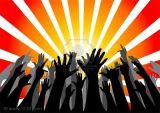 Opinions, Opinions...
The Latest TekNo Babble
Games, Gaming, & Gamers