Barack Rocks the Vote!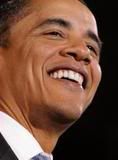 Obama takes big step ahead in Democratic race
At Clinton HQ, defeat hangs heavy in the air
'Barackula':
Obama-Themed Horror Rock Musical Hits the Internet
Medvedev inaugurated as Russian president, succeeding Putin
'Puppet President' Dmitri Medvedev takes power in Putin job swap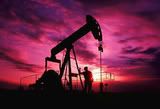 $200 Oil!?
75 students arrested in San Diego University drug bust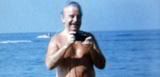 Austrian incest suspect facing $3M debt
Scared prostitutes 'shunned Josef Fritzl' at brothel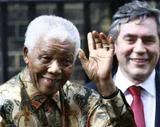 Nelson Mandela to attend 90th birthday concert
Man convicted of stalking Uma Thurman
Fla. Teacher Accused Of Wizardry
Laughing German Midget
Scarlett Johansson And Ryan Reynolds Heading Down The Aisle
Stephen Colbert takes home top Internet award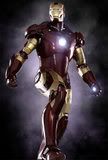 Jon Favreau Talks 'Iron Man'
The Real Life Origins of Iron Man's Weapons Maker
Of Local Interest:
Wife of teen groom reaches settlement for return of child
Former Tech QB Hamilton arrested for DUI
Ga. Aquarium to expand, add dolphins
Wrestling booster club treasurer arrested in theft of thousands
Trail Droppings: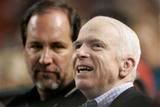 McCain Outlines Judicial Philosophy, Slams Obama
McCain criticizes Obama on national security
McCain, Calmly Watching From the Sidelines
Transcript: Katie Couric & Hillary Clinton
Sen. Clinton makes pit stop at Indy Speedway
Hillary Clinton: Working-Class Hero and First-Class Hypocrite
On That False Quote in the Obama TV Ad
Obama Really Is (Ted) Kennedyesque
Indiana nuns lacking ID denied at poll by fellow sister
Snapshot of War:
John Bolton: US should bomb Iranian camps
U.S. Panel Authorizes Subpoena of Cheney Aide in Torture Probe
As the World Turns: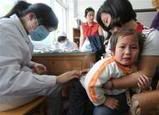 New disease outbreaks in China; 12K children infected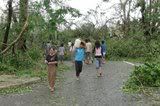 Food dropped to Myanmar towns; 22,500 killed in storm
In photos: 'Burma Nargis Cyclone Damage and Aid Effort'
Myanmar to hold constitutional referendum as scheduled

Emergency evacuation as Chile volcano spits lava
US criticizes Russia over Georgia-Abkhazia dispute
Japan, China agree to regular summits on landmark visit
Domestica: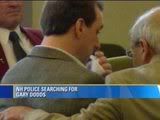 Ex-N.H. candidate convicted for fake disappearance re-arrested
Man Shoots Girlfriend, 2 Kids, Self in Virginia Home
Free concert for cabbie who returned $4M violin
Six Flags Visitor Arrested For Hitting Camel
Pets on lap while driving may soon be a no-no in Calif.
California Health Care Providers Sue State Over Cuts
In Sport:
Serena Williams runs win streak to 16 matches at German Open
Protest over Eight Belles' death draws both sides of debate
Injured Horses You Didn't See
BizSciTek:
United Auto Workers Pick New Leaders
Moody's cuts Fannie Mae bank financial strength rating
BlackRock to buy $15B subprime debt from UBS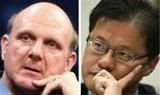 Yahoo discord heats up
Yahoo Chief Says Microsoft Was the Stubborn One
Yahoo sets stockholder meeting for July 3
Yahoo plays catchup with Google with new SearchScan warnings
Apple Tops Consumer Reports Tech Support Ratings
Zune adds TV shows: Excited?
HTC Beats Apple to 3G With Microsoft-based IPhone Rival
Microsoft's In-Car Software Now in Hyundai and Kia Cars
Two carriers to sell iPhone in Italy, new markets announced
VMware releases beta for newest Mac virtual machine
The Game:
Take-Two sues Chicago Transit Authority over pulled GTA IV ads
Online Play Kicks Grand Theft Auto IV Into Overdrive
Steven Spielberg's Wii-Inspired Videogame Is a Demolitious Block Party
The Entertainers:
Britney's lost $60 million
Britney Spears in court for key custody hearing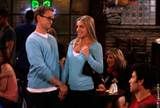 Network TV: The New Rehab?
Britney Spears Returns to Sitcom for 2nd Episode
Fur Shame! Is Lindsay Lohan a Coat Thief?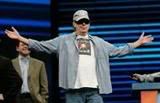 Neil Young to release archive on Blu-ray discs
The Police say their final concert will take place in NYC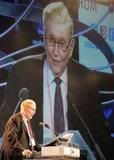 Mogul Redstone: Cruise can star in next 'Mission Impossible'
Three Minutes of Speed Racer
Speed Racer World Premiere at Tribeca Film Festival