Regular Guys Cam
Click Here for AfterShow Archive
Click Here to Follow Eric on Twitter
Click Here to Join Eric on Facebook
Click Here to Join Eric on MySpace
Remember:
Eric Von Haessler will be mixing it up with fellow panelists Bert Weiss & Frank Ski on MyAtl 36, 6p. to Midnight, as the election returns come in.
Today's Jog Blog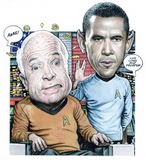 Viewers guide to election night
America jittery as election outcome nears
Candidates sprint toward finish line
Obama, McCain make final pitches
Obama, McCain Battle On closing day
Polls Show Obama With Clear Advantage
Obama wins in earliest vote in Dixville, NH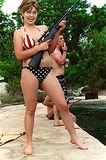 What's the secret behind Palin's appeal?
Does Palin help or hurt McCain?
Palin criticizes Obama's coal plant remarks
Palin cleared of wrongdoing in Troopergate probe
Obama's grandmother dies of cancer at 86
Free sex toys — and much more — for voting
Uh-oh, Georgia law forbids freebies for voters
Nudists want clothing optional polling places
Fox v. FCC heads to Supreme Court
Mourning at Hudson Memorial Service
Reeves not liable for paparazzo injuries
Pistons to get Iverson
The pros and cons of adding Iverson
Mackenzie Phillips Pleads Guilty
Fonda returns to B'way after 4 decades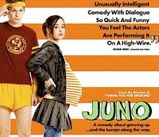 TV's sex content linked to teen pregnancy
Of Local Interest:
GA. voter turnout could set record
Election events around metro Atlanta
Fulton Votes Not to Extend Voting Hours
Handel Doesn't Expect Problems on Election Day
103 year old man votes for first time
DeKalb schools to lay off 127
Clayton schools chief: Board needs 2 years
Pickle, peach, carp drops mark new year
Atlanta Area Circuit City Stores to Close
Gwinnett PD to hold job fair Saturday
Northwest deal worth $13 million for Delta CEO
DUNWOODY: New municipality hires city manager
Georgia gets new child welfare chief
Emory Univ. looking at conflicts of interest
Worker Injured On Midtown High Rise
Mother Saves Daughter From Fire
Mom Throws Baby, Fire Engulfs Apartment
Preschool program gains support
Was Brian Nichols Mentally Ill?
City closes on bonds for Beltline
Trail Droppings: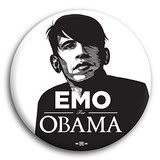 Obama statistically tied in FLA
Obama is upbeat -- but still cautious
Obama's Ability To Cross Racial Lines
Obama speaks out on CA's Prop. 8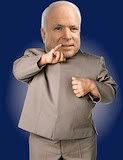 McCain Beats Obama On 401(k)s
McCain the happy warrior finally reappears
McCain's Last Town Hall: Back in His Element
McCain Camp Finds Hope in Philly
Gore and Nader, back again
Nader and the Youth Vote
Nader decries two-party system
Barr vs. McCain: Wasted Vote?
Two-Party Monopoly?
Barr May Decide the Election
Snapshot of War: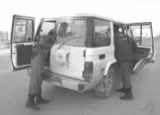 French aid worker kidnapped in Kabul
Congo Rebels: Gov't Will Fall If No Talks
Bin Laden's media man convicted
Petraeus Meets Pakistani Officials
Waiting for Bali bomber executions
American school in Syria obeys order to close
Israel cuts off funding for West Bank outposts
Truth and rumor mix in Indian terror shooting
Iraq bombings targeting police, official kill 10
Hamas delegation for inter-Palestinian dialogue
Iran marks US embassy takeover
Domestica:
Five Homeless People Shot to Death
Few clues in Long Beach homeless deaths
Court hears amputee's case
Stevens Juror Dismissed for Lying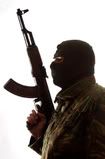 Armed man w/ flag shuts down highway
Controversial alderman pleads guilty
Term limits opponents get last chance
Supreme Court to Review DNA Case
As the World Turns: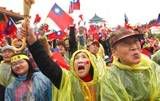 Protests mark China's envoy Taiwan trip
Dalai Lama says Tibet situation worsened
Zambia opposition challenges poll
ANC sues defectors over name
Japanese official fired for essay
54 Dead in Vietnam Flooding
Chavez offers talks w/ "black man" in W.House
Bangladesh and Burma in oil row
In Sport:
Pistons to get Iverson
The pros and cons of adding Iverson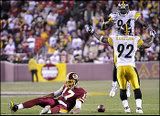 Steelers' defense leads 23-6 victory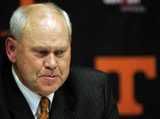 Tennessee dismisses Fulmer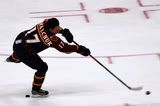 GM: Thrashers aren't shopping Kovalchuk
Mulligans in NASCAR?
Nadal pulls out of Masters Cup
BizSciTek:
Circuit City to shut 155 stores
Ford posts big drop in October US sales
Tesla Promised Another $40 Million
What's Wrong With The Merrill Bonuses?
CVS to open Beauty 360 store
Data shows Vista more secure than XP
Netflix 'Watch Instantly' For Mac
Western Digital does its version of Apple TV
Space junk falls harmlessly in South Pacific
Memento Lets IPhone Users Make E-cards
The Game: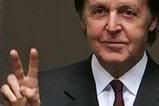 McCartney In Harmony Over Beatles Game
"Gears of War 2" Released this Friday
Video game software shares dip
EMEA online gaming to hit $15 bln by 2011
Logitech Rocks 'Real' Guitar Hero Axe
The Entertainers:
Bond breaks British box office record
Fallen 'Heroes': Loeb and Alexander fired
Jessica Simpson's Hairdresser Gets Hurt
Bridget leaving Playboy Mansion
'Peruvian Songbird' Yma Sumac dies