Regular Guys Cam
Click Here for AfterShow Archive
Click Here to Follow Eric on Twitter
Click Here to Join Eric on Facebook
Click Here to Join Eric on MySpace
Today's Jog Blog

Obama on 60 Minutes
Obama: Security Choices are Priority
Obama to Adress Nation Each Week on YouTube

Obama's YouTube Video Debut



Obama adds staff to growing team
Obama resigns Senate seat, thanks Ill.
Inauguration tickets free, but good luck!
President-elect 'to give up his BlackBerry'
Obama Kids Protected from Sins of Cyrus
Ted Nugent on Obama's Victory
Kissinger backs Clinton for cabinet job
Clinton Is Among Obama's Top Picks for State
GOP applauds Hillary as potential secretary of state
Suppose Senator Clinton Got a Cabinet Post ...
Supreme Court: Movie about Hillary Violates Law?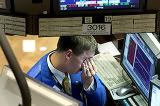 Long, painful recession is likely - survey
Amid economic storm, video game sales grow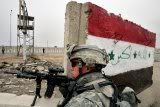 Iraqi Cabinet approves US security pact
The CIA's involvement with US film-making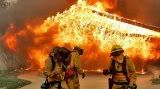 Calmer Winds Aid Firefighters in SoCal
Californians go home, many to ashes
Laid-off Silicon Valley worker kills three
NFL Roundup
Cowboys 14, Redskins 10
NFL playoff ticket prices go down 10%
Johnson Wins Third Straight Cup Title
Edwards wins Sprint Cup finale, made Chase a race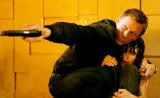 'Bond' rakes in $70M
James Bond rules worldwide box office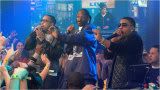 Stars and Fans Say Goodbye to 'TRL'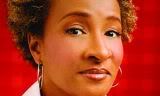 Wanda Sykes: 'proud to be gay'
Goodspeed Sent Flowers First
Paula planning 'American Idol' exit?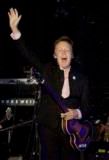 McCartney may release 'lost' Beatles song

New Harry Potter Trailer

What Do You Think of the New Harry Potter Trailer?

Bloc Party: Johnny Rotten is the Devil"

John Rotten's Recent Butter Commercial




Of Local Interest: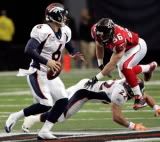 Falcons fall to Broncos at home
Vick ties repaying of debts to NFL return
Bill Clinton coming to Ga.
Fulton Facing More Ballot Problems
Fleeing carjackers caught
Aborted home sale exposes immigrant
King Tut opens to much fanfare
Bishop Weeks moves service
Fairburn Carjacking Video Released
McDonald's killer has leukemia
Charitable pantries find lean times
Atlantans protest Prop 8
DOT leader besieged by controversy
Man pleads guilty to false imprisonment
Spelman students sparkle in sciences
Coweta is lucky -- water supply plentiful
The Life:
The Lazy Man's Guide to Getting Things Done
16 Places to Learn More About James Bond
Your Aggregate Source for a Catastrophe
IM Coming to Popular Mechanics, Seventeen
Domestica:
US moves up in closing gender gap
New Wildfire Erupts in SoCal
South Carolina: Priest Is Rebuked
S. FLA Teen Recovering, Cougar Attack
Travel Picks: 10 top ugly buildings
Teens arrested in Obama-related attack
Santa Clara triple-killing suspect arrested
Ped. bridge over I-94 in St. Paul closes
Politica: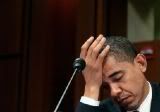 Obama to Make More Than $250,000
Obama Pledges To Appoint Repub. To Cabinet
Obama Urges Action in Econ. Crisis
Filibuster-proof Senate remains uphill climb
Weighing Retribution Against Lieberman
Licking wounds, GOP determined to heal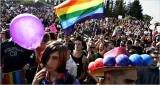 Across US, Rallies for Same-Sex Marriage
Schwarzenegger wants to trim CA's holidays
Schwarzenegger w/ Obama on Auto Bailout
What course for McCain, back in Senate?
Snapshot of War:
Obama's first international crisis
DRCongo rebel leader agrees to ceasefire
Congo leader promises to back UN efforts
Iran MPs urge Islamic response in Gaza
Russia 'pinning hopes on Obama'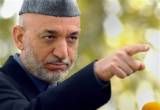 Karzai offers Taliban safety deal
Pakistan targets 2nd tribal area
Car bomber targets convoy in Afghanistan
Sudan and rebels trade accusations
Five arrested in Iran diplomat's abduction
Spanning the Globe: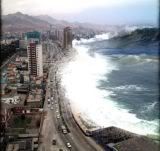 Tsunami warning after Indonesia quake
Indonesian Earthquake Kills at Least 3
Taiwanese ex-leader in hospital
Japan's Economy in Recession
Financial crisis hits El Salvador
Indian relief ship arrives in Sri Lanka
Dalai Lama's envoys: Tibet at crossroads
China rejects proposal, say Dalai's envoys
Saudi cool on Peres speech
Bill to Extend Russian Presidency
In Sport:
Johnson Wins Third Straight Cup Title
Edwards wins Sprint Cup finale, made Chase a race
NFL Roundup
Cowboys 14, Redskins 10]
Official addresses calls in Vikings-Packers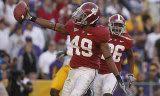 Alabama takes top spot in BCS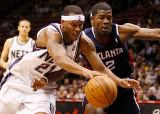 Hawks run out of gas against Nets
Barrichello to reveal Ferrari truths one day
Lesnar Makes History, Captures UFC Gold
Is golf better without Tiger?
BidNess: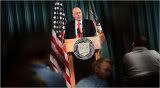 Bailouts must come w/ strings, say officials
Freddie Asks Treasury for $13.8 Billion
Aso touts Japan's summit role
France faces week of strike chaos
A Recession Can Clear The Air
At Global Finance Talks, 20 Different Agendas
Euro Zone Falls Into Recession
The Best Recession-Proof Jobs
Tech shares fall after Intel warning
Google Dips Below $300, Yikes
TekNoBabble:
Yahoo Layoffs Set for December 10
Online Video: Where's The Money?
Microsoft's Revenge
Apple Releases Safari 3.2
Apple Focusing on MobileMe
5 Ways to Keep Your Drunken Self Away From Net
OpenSocial: One Year Later
iPhone gets '80s Mac game, Crystal Quest
Microsoft and Facebook: Open relationship with data
22 Apps We're Still Using A Month After Finding Them
Top 10 Ways to Speed Up Your Web Browsing
Windows Live Photos – It's Here
Google iPhone App Gets Voice Recognition
Gadgets that aren't selling this season
URLs for iPhone-Optimized Google Sites
StreamDesk Brings Web Streams to the Desktop
Gwyneth Paltrow Should Get Out of Web Publishing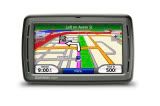 Where is Google voice-powered search?
Handheld Game Units Dominate Fall Sales
Guitar Hero Sales Aren't Topping Charts
Coal-Based Plants Could Be In Trouble
Ancient pelvis provides development clues
RealSci:
Which Came First? Eggs Before Chickens
New Spin Record Set: 1 Million rpm
Obama's space plans
Icey proposition in space
Space telescope to get superstrong sunglasses
Living Off the Land in Space
Nasa's taste test
Mysterious Infrared Aurora Glows on Saturn
First images of new planets captured
Planet wobbles could reveal Earth 2.0
Hubble Directly Observes a Planet Orbiting Another Star
Indonesia's New Tsunami Warning System
The Game: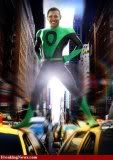 'Super Obama' battles Palin in game
Madden, Wii Fit Lead Global Sales
Wii Speak Channel with new purchases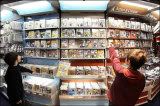 Economy down, video game sales up
Rockin' Around the Christmas Tree
Brash Going Out of Business?
The Entertainers:
Sam Ronson -- Furious About Flour
Kanye West criticises paparazzi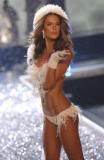 Victoria's Secret Brings Out Stars
Spitzer prostitute's first TV interview
Hudson featured in Gap holiday ads
What Should Be Canceled Instead Of Pushing Daisies