Today's Jog Blog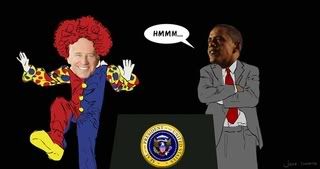 Obama signs exec. order to close Gitmo
Joe Biden - making jokes, irritating Obama
Obama putting his stamp on foreign policy
Obama Will Get Super-Secure BlackBerry
Media getting pissed at Obama arrogance already

Larry King: "Black is in!
My son wishes he was black..."



Castro Ends Silence, Praises Obama
Obama says China manipulating currency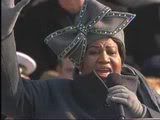 Aretha not pleased with performance

Kennedy Drops Out of Senate Contention
N.Y. governor picks Clinton's successor

Dem Admits He Can't Promise
One New Job After $1 Trillion



Microsoft trimming work force by 5,000
Bank exec resigns amid bonus scandal
Cops Find Marijuana Plants in WWII Bunker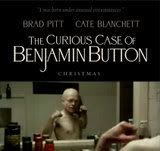 'Benjamin Button' Tops Oscar Nominations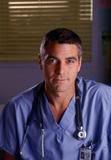 Clooney may return for last 'ER' season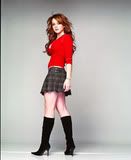 Lohan Goes To Harvard?
Lily Allen Talks About Sex With Lesbians

'Idol' Fields Handful of Semi-Pro Singers
Of Local Interest:

No explosives found after downtown bomb threat
End furloughs? Find money, mayor says
Announcer Powell leaves Brewers for Braves
Ex-Falcon Dronett's death ruled a suicide
Smyrna boy left in Nebraska in school there
Husband of ex-cop pleads guilty to child porn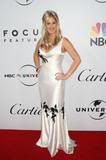 'Housewife' dating 'Gone Wild' founder
Snellville drug trafficker gets 30 years
Casino plan courts civic backing
School mentor accused of molesting child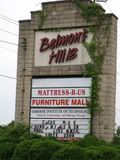 Belmont Hills to get new homes, retail
Shrub makes a berry good hedge
Economy steers turn to small RV
Air Methods to buy Rescue Air
The Life:
Beer Guide: The Redheads
Submit Questions for Geddy Lee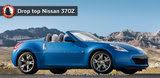 Drop top Nissan 370Z
The Best Way to Keep Marriage Sexy
Domestica:
US city votes on English-only law
Lawyer: Pilot may be mentally incompetent
Mississippi International Auto Show
California hospitals graded on death rates
High school team sorry about 100-0 win
Idaho man falls from hotel during police chase
Coach charged in player's death
Indiana Firm's Tech. to Improve Patient Safety
Politica:
Kennedy Drops Out of Senate Contention
Associate says decision was personal issue
Clinton arrives for first day on job at State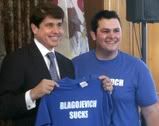 Blagojevich: Senate impeachment trial unfair
Bush family readies for life after presidency
Bush Was Right When It Mattered Most
What Happened to Bush On Inauguration Day?
Bloomberg Gives Albany An Earful
Palin moves closer to possible book deal
Should Susan Rice Go to the UN?
Spanning the Globe: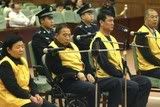 Little comfort in milk scandal verdicts
UN Humanitarian Chief Surveys Gaza Damage
UN protests Tamil Tiger refusal of safe passage
Cholera moves to rural Zimbabwe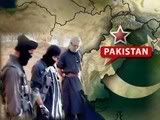 Pakistan questions terror suspects
NATO: Aid needed for Afghan war
Iceland's ruling party expects early election
New data confirm Asia's steep slide
In Sport:
Serena moves on; Venus ousted in Oz
Another N.Y. Giants receiver shot
Kent walks away after 17 seasons
Ski champ Albrecht airlifted to hospital
Guard Vaughn sidelined with concussion
A NASCAR shakeout would be traumatic
Brother's book proposal implicates McGwire
The Economy, Stupid: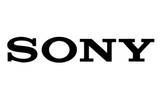 Turning Sony's Distress To Advantage
Jobless claims surge to 26-year high
CNBC: Former Merrill CEO may leave BofA
Minn. employers cut 11800 jobs in Dec.
Nokia Says Profit Drops 69%
Aflac slumps on concern about investments
BidNess:
Southwest Soars Despite Fuel Costs
Apple posts $1.6B profit on record revenue
Obama's plan for small business
IBM Switches Up VPs' Jobs
BBB Releases 'Dirty Dozen' List
Lockheed Martin profit up 3%
TekNoBabble:
Windows 7 Offers 21 New Hotkey Combos
Intel, Citrix Developing Virtualized PCs
Staking a Claim on Mobile Apps
Pandora Adds Audio Ads to Stream
Seagate Issues 'Bricked' Drives Fix
Quad-core price war breaks out
RealSci:
Malaysia Probes Famous Amos For Salmonella
Cleaner air equals 21 more weeks of life
Doubt over child steroid tactic
NASA hacker: Safe until prosecution decision
Space station astronauts contact Gig Harbor
Olson has say in NASA 's future
The Game: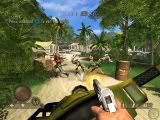 Games and School Shootings Not Linked
Is this the future of video games ?
The State of Game Regulation
Obama's Video Game Buyer's Guide
YouTube to sell music and games
The Maw Developer Q&A