Today's Jog Blog
House passes $819B dollar stimulus package
Passes House, without single Repub vote
President fails to crack partisan divide
House vote on stimulus bill partisan slant
Obama Says He Is Confident of Turnaround
Average 401(k) lost 27%, Fidelity says
US Senate seeks stimulus debate on Monday
How About a Payroll Tax Stimulus?
Repubs air ad in Nevada targeting Reid
New political era? Same as the old one
Fed leaves rates near zero
What the Banks are Doing With Your Money
Mail might be delivered 5 days a week
AOL axing 700 employees
10 companies that have NEVER had a layoff!
Um- That's not the door Mr. President
For Obama, closed doors no match for Twitter
Obama pokes fun at D.C.'s reaction to snow
Obama meets with Joint Chiefs at Pentagon
Obama writes a nice letter to Ahmadinejad
Panel backs Holder for attorney general
Clinton supporters organize online network
Grassley raises questions about porn at NSF
Blago to give own closing argument
Digital TV transition delay bill fails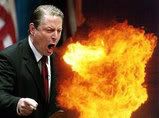 Gore Urges US Action on Climate Change

All eyes on Big Ben
SB takes hit: Recession zaps big game
Warner won't commit, but retirement a possibility
Super Bowl player forgives mom's killer
Slain Tillman remains an inspiration to Cards
Springsteen SB show rehearses spontaneity
Super Bowl ad sales headed for record
Man in dress steals SB Media Day show
Cards punter 1st Australian in Super Bowl
NBC Bans PETA Super Bowl Ad

PETA'S Banned Super Bowl Ad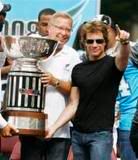 Arena football ex-manager sues Bon Jovi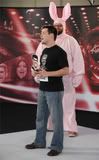 Idol: Osmonds, Bunnies and Big Vocals
Less Strange Means More Singing on AI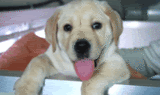 World's First Commercially Cloned Dog
Hackers Warn of Zombies Ahead
Hacking programmable road signs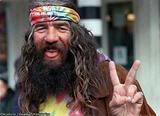 Arrested for selling drugs at police HQ
Acrobat dies at FBR Open party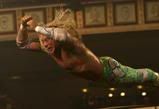 Rourke Bows Out Of 'Wrestlemania'
Joaquin Phoenix's Rap Career a Hoax?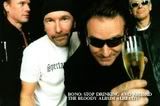 Oh to be ripped off by U2 ...
Cop Pisses On Metallica Fan

Parade magazine's James Brady dies

How Social Media Saved My Life- Perry Belcher

Flashback: Sheriffs Office Arrest Perry Belcher

The Best Reality Show You've Never Seen: Pete Doherty in 24 hours



Of Local Interest:



Kathy Cox's $1M TV jackpot in limbo
FDA report fuels outcry over plant's failures
P'tree Road Race returns to Piedmont
Lynyrd Skynyrd keyboardist dead
Complex gets water restored
Clayton might bill parents for kids' meals
911 caller gave correct location, wrong address
Homeowners could lose property tax grants
Atlanta condo sales plummet in '08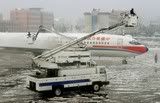 NE storms cause flight delays in ATL
Sexy routine sidelines HS dance team
UGA's Samuel will miss spring practice
Atlanta condo demand 'evaporated'
Carter to speak to Baptists in Birmingham
Poultry and feed expos open in Atlanta
Fairburn Police Recover Stolen Police Car
Sutton back in Braves booth
Man Saves Family from Burning Home
APD officer underpaid for detective work
The Life: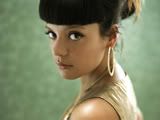 Lily Allen: It's Not Me, It's You
Scream Machines
The Most Ticketed Cars on the Road
Take A Particle Accellerator To the FACE?!
Happy Belated Internat Data Privacy Day!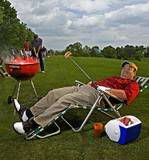 The Lazy Man's Guide to Golf
De-Fat Your Diet
Who Does Ludacris Think He Is?
Concepts that Shook Detroit
Domestica:
Power outages climb in Ohio
Democrats near win on child health bill
Group gathers to demand mayor's resignation
Grant's papers move to Mississippi school
Driving Test Ends In Crash, Ticket In Maine
2 students killed in Oregon nightclub shooting
Oregon man sentenced for cold case killing
Politica:
Biden Apologizes Over Roberts Joke
Jill Biden's New Gig
Palin Launches Political Action Committee
B. Clinton Speech Fees Topped $4.7mln in '08
Coleman on Undecided Minn. Senate Race
Treasury Chief Responds to Bailout Critics
Nixon proposes cutting 1300 state jobs
Spanning the Globe: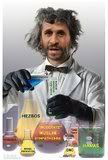 Ahmadinejad demands US apology
Hamas officials signal willingness to negotiate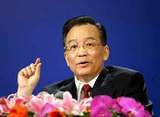 China's Wen swipes at US debt binge
Canadian Government Survives, Again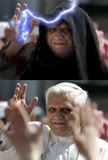 Pope expresses 'solidarity' with Jews
India's dilemma in Sri Lanka
Sri Lanka denies blocking evacuations
Cholera in Zimbabwe out of control
Russia Denies Missile Suspension
Somalia prepares for new leader
Backing reached at Nabucco summit
France Prepares for Massive General Strike
Cuban leader seeks Russian boost
In Sport:
All eyes on Big Ben
SB takes hit: Recession zaps big game
Warner won't commit, but retirement possibility
Super Bowl player forgives mom's killer
Slain Tillman remains an inspiration to Cards
Springsteen SB show rehearses spontaneity
Super Bowl ad sales headed for record
Man in dress steals SB Media Day show
Cards punter 1st Australian in Super Bowl
NBC Bans PETA Super Bowl Ad
Report: Brady's rehab is on schedule
Cable to be Raiders coach, sources say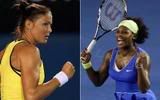 Serena, Safina advance to Aussie final
Wake Forest turns tables, beats No. 1 team
Joe Torre: What You Didn't Hear
Urine sample may tie Bonds to 'roids use
Pierce happy to get some practice time
MLS announces complete 2009 schedule
How Should NASCAR fix the Truck Series?
The Economy, Stupid:
FDIC may run US "bad bank"
GM, UAW reach cost-cutting deal
Dollar mixed as markets rally
Boeing to cut 10000 jobs
AT&T's earnings take a hit in 4th quarter
China's Wen underlines 'confidence'
ConocoPhillips swings to steep loss
BidNess:
Starbucks decaf goes even more decaf
Florida is toughest market for Wells Fargo
General Dynamics profits up 5.7%
Small biz adds up to big biz
British Automakers Offered $3.2 Billion
Business Journal's Book of Lists 101
State Farm Pulls Business Out of Florida
TekNoBabble:
Yang's Era at Yahoo Ends With a Loss
Google Announces Offline Gmail Access
Acer smartphone launching Feb. 16
New Kindle Coming Feb.9?
Blogger Takes Sabbatical After Death Threats
Can online world bring offline into jeopardy?
10 Twitter users that every journalism student...
Does Apple Own Touch Technology?
IBM Settles With Apple Over Lawsuit
T-Mobile Refreshes the BlackBerry Curve
RealSci:
Florida couple clones beloved yellow Lab
Boffin dubs global warming 'irreversible'
FDA Critical of Peanut Butter Plant
"Company Knew Plant Was Contaminated"
Study: Plastic may stay in body longer
Mercury in High-Fructose Corn Syrup?
Former Surgeon General Under Fire
The Game:
Video Games Harmful for Both Sexes?
Playing games for fun, profit
"Why I prefer video games over movies"
Afro Samurai Review
Catching Up With the Genesis
First Fallout 3 DLC drops
Final Fanasy XIII Gameplay Revealed