Regular Guys Cam
Click Here to Follow Eric on Twitter
Click Here to Join Eric on Facebook
Click Here to Join Eric on MySpace
Today's Jog Blog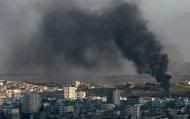 Israelis Push Farther Into Gaza Strip
Israeli forces split Gaza in two
Israel pounds Hamas, but rocket fire continues
Rice cancels China trip to deal with Gaza
At least 40 die in Iraqi suicide bombing
Reid cites 'legal authority' to bar Blogo pick
Senate Appointee in Illinois Vows to Fight On
Swift Action on Stimulus Bill Likely to Slow
Fed Endorses 'Big Stimulus' to Battle US Recession
SEC Must 'Defend Its Existence' After Madof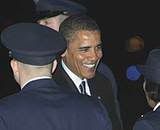 Obama family moves to Washington
Richardson to withdraw as Commerce sec.
Obama Plan Includes $300 Billion in Tax Cuts
Coulter slams Michelle Obama
Tim Kaine, chosen to head Democratic party
Bush 41: Jeb Bush for President?
Franken to be declared victor in Minn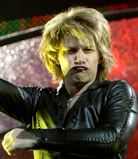 Bon Jovi to sing at Clinton fundraiser
$300k for pics of Palin's grandson?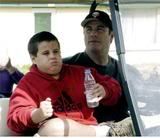 Autopsy planned in death of Travolta's son
Conflict Emerges Over Timeline in Travolta Death
John Travolta & Kelly Preston Release Statement
Website 'predicted Jett's death?'
Is Steve Jobs Dying?
Macworld Expo Preview
Five things Apple needs to do at Macworld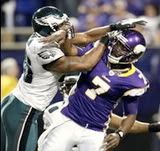 NFL Wild-Card Roundup
Cowher Says He Won't Coach in '09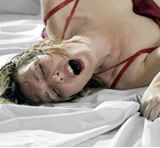 Hot women fake orgasms more often
Man's last lottery leaves widow a millionaire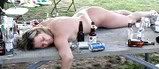 17-year-old: 'Hello, 911? I'm driving drunk'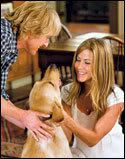 'Marley' Is Leader at Box Office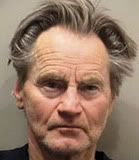 Actor, Playwright Sam Shepard gets DUI
Locklear gets probation and fine

Heather Mills sued by former nanny

John Lennon Endorses Laptops?


Quiz: How Does Your Mind Work?

Kathy Griffin Swears on CNN New Years Show




Of Local Interest: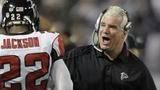 Smith edges Sparano for AP Coach of Year
Top prospect Branden Smith commits to UGA
Delta flight to ATL diverted to Canada
Water back on at Morris Brown
Council votes today on salary freeze
State already has saved $203M
New sheriff makes changes
Love Shack battle costs city
Girl's death renews pedestrian concerns
Low fog clogs airport
Woman sought on elder abuse charge
Pepsi suit: Illegal soda sold in state
Pet calendars support animals
Killer Sues GA Public Defender System
ATL's 1st 2009 baby arrives after midnight
The Life:
How Sexy Do You Have to Be?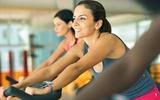 New Year's Resolutions Guide
2009 Could Be Better Than You Think
How to Manage Your Boss
Could you live like Jesus for a year?
Does Exercise Really Keep Us Healthy?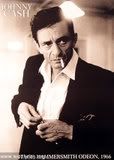 My Father: The Man in Black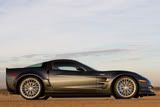 Speed Addiction
10 things you might not know about Oprah
Insane HD sewing machine
Domestica: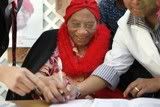 LA centenarian - world's oldest person
Copter crash kills 8
Boy leads police to slain mom
Idaho prison under lock-down after riot
Freight Train Derails in Florida
Uncle arrested in girl's snowstorm death
Idaho volunteers pull moose from icy lake
Virginia slogan hits middle age
TN DUI reform suffers in budget crisis
New Scholarships Aid Students Committed to Service
NY man survives harrowing climb
NJ fight on "straw" gun buys heats up
Pot citation may be 1st under new law
Politica:
Analysis: Bush's Personality Shapes his Legacy
Obama may stay aloof from party politics
Funeral Set for Former RI Senator
Budget problems may dominate Iowa Leg.
Jeff Flake is watching GOP's back
McAuliffe may be fundraising for himself
Spanning the Globe:
India hands over Mumbai attack evidence
New US embassy to open in Baghdad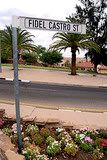 Castro's False Claims of Success
Cubans need leeway to be in sync w/ world?
History Lessons on Cuba for a New Pres.
Series of quakes hit eastern Indonesia
Sri Lanka pushes ahead with war on rebels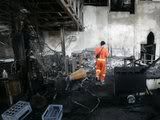 Thai blaze club boss faces charge
S.Africa's Helen Suzman buried
Advani welcomes statement on terror
Parents' voice stifled in China milk issue
Losing Our World's Languages
In Sport: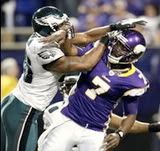 NFL Wild-Card Roundup
Cowher Says He Won't Coach in '09
Sooner player disses Gators' Tebow
NASCAR Drivers Gear Up For Sled Race
NASCAR driver McQuagg dies at 73
Pass-happy Cards outrush run-happy Falcons
Crosby, Malkin top NHL All-Star rosters
Smith edges Sparano for AP Coach of Year
BidNess:
How NOT to get burned by the next Madoff
Has Fed has abandoned monetary policy?
Congress Revises Retirement-Fund Rules
Rise in Oil Prices Helps Fuel Stock Gains
Gas price 'floor' could help everyone
Powerball Drawings Leave Iowa For FLA
TekNoBabble:
Five things Apple needs to do at Macworld
A Flu Shot for Your Mac?
Unibody 17-inch MacBook Pro?
Wikipedia raises $6.2M
Running Android On Netbooks
Microsoft Fixes Zune Bug
Will This Bold Shakeup Save Dell?
A Modest Blogging Proposal
Life Is Tweet
Twitter Phishing Scam May be Spreading
Twitter Yourself a Job?
How boring: Celebrities Twitter the Mundane
Step-by-Step Guide to Unlock iPhone 3G
RealSci: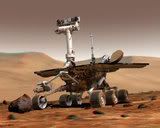 NASA Celebrates Five Years On Mars
Night Sky Highlights in the New Year
Quiz: How Does Your Mind Work?
Scientists: True Love Can Last a Lifetime
Yellowstone In Winter
"Diamonds show comet struck NAmerica"
NASA craft may ride on Pentagon rockets
Way of life slipping away near Chesapeake
More solar Prius rumors
The Game:
Best Buy Vending Machines offer games
Poor music sales blamed on pirates
Then & Now: Gears of War 2
Little Big Planet MGS4 Trailer
Game Collector: Big Game Hunters
World of Warcraft census tops 11.5 mln