Today's Jog Blog


It Was 200 Years Ago Today...
February 12, 1809 – April 15, 1865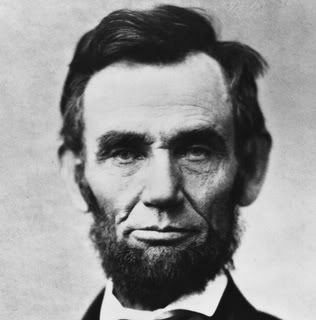 Who Was Abraham Lincoln?
Obama honors Lincoln's legacy
Bank CEOs Grilled on TARP
Key lawmakers reach deal on $789B stimulus bill
Congress Moves Toward Passage of Stimulus
Obama's Battle Shows Threats to His Agenda
D.C. Voting Rights Passed by Senate Committee
Special Envoy Heads to Afghanistan
Tight Security in Kabul for US Envoy Visit
Michelle Obama makes Vogue cover
Wife pulled $15M before Madoff arrest
Madoff indictment deadline delayed
Blago blasts hypocrisy, adultery & drinking
Seattle police chief to be nation's drug czar
LA Governor Picked for GOP Spotlight
1 night only: Barack Obama vs. Bobby Jindal
McCain formally announces re-election bid
US, Russian Satellites Collide in Space Crash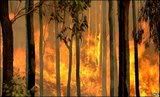 Australia's PM announces day of mourning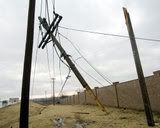 Okla. town in 'shock' after tornado kills 9
9th salmonella death
Peanut president refuses to testify
Emails: company knew of salmonella
Favre informs Jets that he's retiring
No tears this time as Favre calls it quits
Favre returns to Green Bay's embrace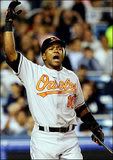 Tejada Pleads Guilty to Lying
Stunning AIDS Lawsuit From Alomar's Ex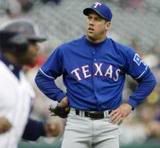 Rocker weighs in on A-Rod, steroids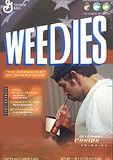 Eight Arrested in Phelps Bong Bust
Phelps still undecided on 2012 Games
Activists rip Kellogg for dropping Phelps
Octuplets' mom launches Web site
Teacher cuts class for prostitution
Nude biker leads trooper on chase
American Idol Reveals Top 36
Brown threatened, then choked Rihanna?
More Evidence Sought in Chris Brown Case
Sam Shepard pleads guilty to DUI
Simpson: 'Right where I'm supposed to be'
Mandy Moore and Ryan Adams engaged
The Fray Is No. 1, Topping Springsteen
Ticketmaster Not Taken at Face Value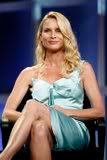 Sheridan quitting Housewives role
Katherine Heigl exiting 'Grey's Anatomy'?
Of Local Interest:
Federal job fair gets huge turnout
Mother Dies After Being Set On Fire
Teixeira pledges $500K to Ga. Tech
Emory University Planning Layoffs
Fulton jury gives death to triple killer
Woman reportedly hid heroin in her body
Maxim Prime moving out of downtown
MARTA pays $10K for lawmakers' big feed
Georgia creates 10 new water councils
Cops: Georgia deputy sought sex with girl
Tech's Aminu stars in bid to help kids
New mini-precinct to be near shelter
Richt responds to heat from Tenn. coach
Feds prolong lag, says Cousins CEO
Airfares dip from spring break in '08
ATL officials brace for grim fin. news
Domestica:
5-Year-Old FLA Girl Vanishes From Bed
Idaho liquor sales rise amid tipsy econ.
Local sex offender arrested in Alabama
N. Carolina Teen Shot in Leg on Bus
Woman who stole identities sentenced
Cops: Body dragged 17 miles under van
Tenn. escapee gets prison for ID theft
SC bill would lift ban on martial arts
Fraud suspect had $70,000 in his boots
Feds comb NJ beaches for munitions
Judges accused of jailing kids for cash
Politica:
Obama stalls Bush drilling plans
Obama visits Virginia construction site
Schwarzenegger, leaders still negotiating
Gov. to lay off workers if no budget deal
Iowa may ditch Electoral College
Ethics Commission fines Amorello
As The World Turns:
Netanyahu, Lieberman discuss coalition
Coord. attacks target Afghan ministries
Zimbabwe's new PM: Your views
Indonesia issues tsunami alert
Holbrooke visits Pakistan hotspot
Recalling Iran's diverse revolution
More Australian arsonists hunted
EU voices concern over Pak scientist
In Sport:
Favre informs Jets that he's retiring
No tears this time as Favre calls it quits
Favre returns to Green Bay's embrace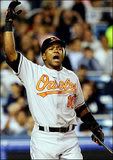 Tejada Pleads Guilty to Lying
SI summarizes A-Rod story in print
Stunning AIDS Lawsuit From Alomar's Ex
Daytona to be resurfaced
Golfers, Fans, Stars Descend on Pebble
Abreu heading to Anaheim
Golden girl Vonn faces World ski anguish
Clemson still eyeing ACC title
Inside the UNC-Duke rivalry
The Economy, Stupid:
Wife pulled $15M before Madoff arrest
Madoff indictment deadline delayed
NY AG deepens probe into Merrill bonuses
Canada Has First Trade Deficit Since '76
US crude stocks up, gas down
FBI: 'Exponential Rise' in Mortgage Fraud
Street Holds Steady, Bankers Face The Hill
BidNess: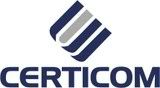 BlackBerry Maker Acquires Certicom
Ford says industry sales stabilizing
Sirius, your days look numbered
RIM Tempers Earnings Forecast
All's Grand At Ingersoll-Rand
Caterpillar offers early retirement
Edison, BrightSource sign solar deal
TekNoBabble: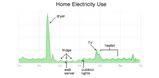 Google PowerMeter To Save Electricity
Facebook Suit Settlement Leaked
iPhone: 20,000 apps in 7 months
Italy Debates Blocking Access to Facebook
40% of TV Stations to Switch to Digital Signals
MySpace concedes social network defeat
Google Starts Social Media Blog
Twitter Wont Charge For Corporate Accounts
Blip.tv gives videomakers a chance
False Fact On Wikipedia Proves Itself
Intel Showcases 32nm Westmere CPUs
Windows 7 Beta Download Period Is Ending
Google Brings Location-Awareness to Email
SanDisk Also has 32-nm
Report: Apple nixed Android's multitouch
Facebook surpasses MySpace
RealSci:
Intelligent Design: 'Culture' or science?
Global Warming May Wipe Out CA Birds
Mars Mission Has Some Seeing Red
NASA Mission Meets CO2 Measurement
Telescopes do a triple take
Meet the scoundrels of astronomy
New physics as applied to solar tech
The Game: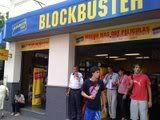 B-buster Adding Games To Total Access
'Call of Duty' leads BAFTA game noms
Ultimate Street Fighter Showdown
Prototype Hands-On Impressions
DC Universe Online Q&A
3 on 3 NHL Arcade Review