Today's Jog Blog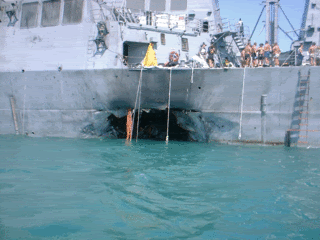 Obama withdraws charges
against
USS Cole bombing mastermind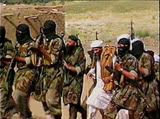 Al-Qaeda accused of using male rape
Al Qaeda plot targeting British politicians
Justice Ginsburg has cancer surgery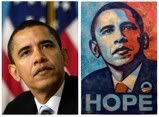 'Hope' artist a copyright violator?
Obama stresses urgency for stimulus
Controversy on Obama's faith office
Obama Enters the Chaos Zone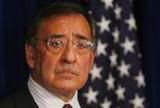 Panetta faces senators' questions
Kundra said to be Obamas pick for OMB
Dept of Labor nominee has tax problem too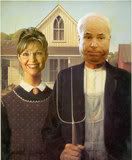 Palin against 'anonymous, pathetic bloggers'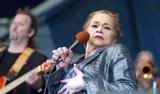 Etta James upset with Beyonce, Obama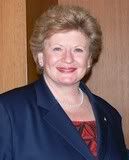 Senator says she will hold talk radio hearings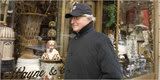 The full list of Madoff clients
Celebrities, baseball legends named as clients
Seattle Times asks staffers for 12% pay cuts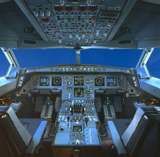 Air traffic tapes of Hudson crash released
Pilot: 'We're gonna be in the Hudson'
Miley Cyrus in another photo controversy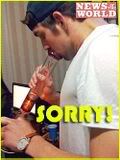 Phelps suspended, loses sponsor
Law Professor Weighs In On Phelps Case
Phelps says he may retire over photo
Peyton's Prank Goes Wrong
World's First Divorce by Facebook
Nine-Year-Old Creates iPhone Applications
The Cramps frontman Lux Interior Dies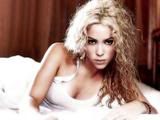 Shakira Helps Fund School in Colombia

Stephen Colbert Goes
Christian Bale on Steve Martin


Bale vs. O'Reilly




Of Local Interest: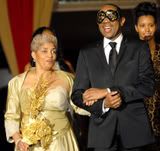 Franklin: Stimulus may mean 40K jobs
Happy birthday, Mr. Aaron
Loophole blamed for lax peanut oversight
Man confesses to killing Georgia tourist
Legionnaires' found in 4 Grady patients
DeKalb may be forced to close schools
150 Clayton teachers must go
Ga. bill could cut homes' taxable value
Summitt hits 1,000 against Lady Dogs
Felton's firing costs UGA $1.5M
Falcons OT Weiner announces retirement
Ex-Falcons coach Reeves empty-handed
Vols' Kiffin sorry for accusing Gators' Meyer
915 Gwinnett inmates to be deported
Deaf teenager killed by train
P-tree Road Race to offer online registration
116 Waffle Houses remain open in deal
Botanical walkway rebuilding to resume
Lewis wants Maddox restaurant preserved
Atlanta wants piece of stimulus pie
Franklin rapped on cop file limits
Four beer bars make list of best in nation
Ex-cop charged with impersonation
The Life:
TRUE BEAUTY'S LAURA LEIGH
Why do cats pretend to bury their food?
The Cult of the McRib
Shows That Need a Porn Injection
Domestica:
NY's maple syrup mystery smell solved
Unsolved Arsons Hold Town Hostage
Man arrested for having sex with blow up dolls
More men turn hand to teaching
9th grade optional WASL canceled
Ill. police official hopeful in Tylenol case
Climate change could end CA farming?
Politica:
Michelle Emerging As Active First Lady
At HUD, First Lady's Fan Huddle
Appeasing Both Sides of Abortion Debate
Klobuchar brings down the house
Palin weighs in on stimulus package
Executive pay Paying the piper
As The World Turns: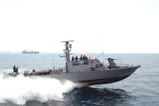 Israelis seize aid ship to Gaza
Iraq's Maliki: Forceful nationalist
Sri Lanka rejects int'l call for ceasefire
Getting serious in Pakistan
Spokesman: Vatican can't control message
High stakes remain on Somali high seas
Brit minister defends Gitmo case secrecy
Zimbabwe passes unity deal bill
In Sport:
Waltrip: 2009 better be good or I'll retire
Go along for the ride on NASCAR DVD
Ready for your fantasy NASCAR draft?
PGA Tour rookies take off like Tiger
Age no handicap on today's PGA Tour
SCCA adds Road ATL to Trans-Am lineup
Cowboys not working with Reeves
The Economy, Stupid:
Madoff Client List Disclosed in Filing
Talbots to cut 370 jobs, $150M in costs
Fortunoff succumbs to downturn
Bank of America or THE Bank of America?
Bailout watchdog: Treasury paid too much
Estee Lauder Cuts 2000 Jobs
Lenovo Posts Loss, CEO Steps Down
BidNess: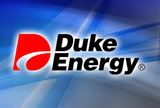 Duke Energy Net Income Up 36%
Target sales dip, Wal-Mart up
Resilient in Hard Times: The Family Biz
Economy unlikely to affect US farmers
Small business owners question Obama
Get Started With a Small - Business Server
Dueling Statistics on Small Business Hiring
TekNoBabble: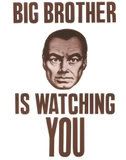 Spy On Your Workers w/ Google Latitude
YouTube Adds Title and Rating to Embeds
Coming Soon: Google Chrome Extensions
Gossip's New Destination: Wonderwall
Five Yrs of Facebook: A Retrospective
1 Million Xbox 360 Owners Using Netflix
Norway drops complaints against Apple
The 8-Megapixel Samsung Memoir
Asus Takes on the iPhone
RealSci:
Snake Hints at Resilience to Warming
Google 3D Mars canyon image
"Singularity University": Hope or hype?
Astronomer lauded by Astron. Society
Giant star factory identified
Nightmares raise suicide attempt risk?
Breast Cancer's Decline Analyzed
The Game: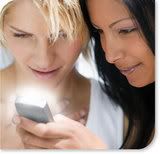 Record labels eye mobile music games
Who Should Buy GameFly?
TX bills aim to lure film, game producers
Streaming Video on the Console?
Street Fighter IV Launch Center
Killzone 2 Launch Center
Assault on Dark Athena Hands-On