Today's Jog Blog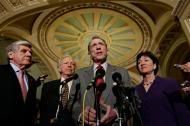 Senate approves $838-bil stimulus bill
Negotiations intensify on final stimulus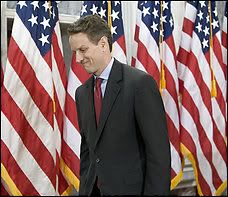 US offers $2 trillion bank plan but stocks slump
Private capital asks "What bank rescue plan?"
Wall St. tumbles on bank plan skepticism
Dr. Geithner Readies the Electrodes
For Geithner's Debut, a Lukewarm Reception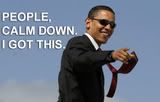 Obama quells push to 'Buy American'
Michelle Obama is Vogue cover model

Homeless Woman Asks Obama For Help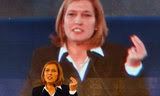 Kadima, Likud claim mandate to govern
Swayze takes cancer fight to Congress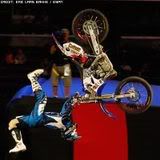 Motocross rider dies after backflip crash
Phelps bong picture leads to 8 arrests
Car wash customer saves trapped worker
Rihanna Cooperates In Investigation
Lil' Kim joins "Dancing with the Stars"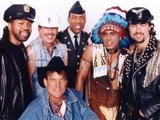 'Cop' sues the Village People
Marijuana testicular cancer link?


10-year-old spaniel wins Westminster

Salma Hayek Breastfeeding African Baby




Of Local Interest:


Man who punched killer offered deal
GSU sex experts wow Georgia legislators
Marietta school board: 58 jobs must go
Clayton schools fight terror with uniforms
Water dept. loaned $116M to others
Code officers expect more yard complaints
Stimulus road rocky, reckless
Perdue: No money for property tax grants
Downtown businesses' Zero Waste Zone
More Local Food Safety Inspectors?
HS orchestra makes comeback at Grady
Georgians bring Grammys home
Valentine's Day restaurant events in ATL
Teen hurt severely in grease fire
Road Atlanta Tickets On Sale



The Life: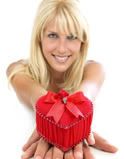 Is Valentine's Day a real holiday?
Grammys: Making Music Boring Since 1970
The Worst Excuses of All Time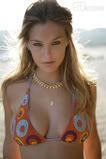 SI cover girl nudges swimsuit south
Turn Your Living Room Into Las Vegas
CEO Secrets
Domestica:
Tornado kills 8 in Oklahoma
1000+ attend Caylee's memorial service
FAA comp. breached: 45000 names accessed
Police chase luxury Bentley through LA
Charges for Steroid Sales in Brooklyn
CA ordered to free inmates at crowded jails
Economy forcing immigrants to reconsider US
Hearing for men in Iowa prostitution sting
Missing kids found 20 years later
Politica: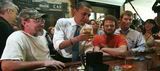 Drinking with the enemy
Congress to back renewable energy standard?
Bredesen focuses on new jobs, education
Meg Whitman starts run for governor
Ruling may add 25 votes to Franken lead
Steele becomes first black GOP chair
GOP aims to retake ex-Gillibrand seat
Voters on the issues of abortion
Fairbanks group says 'no' to gun legis.
As The World Turns: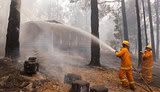 Australian Police Hunt Arsonists
Israelis brave weather to vote
Iran's revolution turns 30
Amnesty accuses Hamas of torture
Sarkozy in Iraq to rebuild ties
Boat rescues Sri Lanka civilians
Al-Qaeda leader warns India
Pakistan calls for 'new' US ties
Iraq's Maliki: Biden criticism "out of date"
In Sport:
Freestyle Star Lusk Passes Away
Santana plans not to pitch in WBC
Skier Vonn ready for 2010 Olympics
2009 season critical to NASCAR's future
Childhood rivals reunite at Daytona
Golf Channel to feature 'Uneven Fairways'
GolfWorld names "SF's Best Golf Shop"
The Economy, Stupid: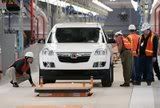 GM to cut 12% of US workforce
Molson Coors' profit, volume slump
Wholesale inventories see record fall in Dec
Coventry Health Care's net income falls 52%
DirecTV profit slips 5% as costs rise
ICE cools off with profit drop in 2008
T-Bond Prices Tame Ahead Of TARP News
BidNess:
KY farm revenue rises 2002-2007
Despite Slump, Intel Plans Big Investment
GM, UBS Shares Advance
Qwest profit beats Street view
Wolfgang Bernhard returns to Daimler
Are Small Businesses Really Hiring?
Fewer SBA Loans Stifling Small Business
TekNoBabble: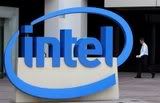 Intel to invest $7 bln in US facilities
Kindle 2 not too young for new accessories
IBM, Juniper join on cloud computing effort
Google crashes smart grid party
Cyberbullies dealt a blow with new EU pact
Kaspersky Succumbs to Hackers
The Day the Music Service Ruckus Died
Microsoft says off to a Fast start
RealSci:
Russian cargo ship heads to space station
Physics vs. Medicine in the Stimulus Bill
Birds shifting north; global warming cited
NASA Slips Shuttle Launch Again
Astronaut's video slams NASA attitudes
Darwinism Must Die So Evol. May Live
Globe eliminates health, science section
The Game: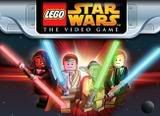 The 9 best 'Star Wars'-based video games
BAFTA Award nominations announced
Racing Games Increase Desire To Buy Cars?
Great budget titles to tide you over
Solid surprises from small game publishers
Video games stolen from home
The Ten Greatest PC Games Ever