Today's Jog Blog

Bernanke: Economic Growth by Year's End
Bernanke: Hopeful Signs, No Quick Recovery
Dollar Rises Against Euro on Bernanke
Wall St. Takes Modest Dip, Investors Grab Profits
Bid to End Tax Havens Faces Hurdle in Congress
Bank of America to need $34 billion in capital

Santelli: "Don't Open Your
Mouth and Say Dumb Things!"



Bank stress tests: Everybody gets an A!
Ahead of the Bell: Bank stress tests
More Banks Will Need Capital
We Can't Subsidize the Banks Forever
Group seeks to block Chrysler/Fiat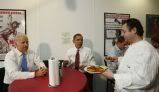 Obama, Biden wait in line to buy burgers
Berlusconis choose divorce lawyers
Berlusconi denies relationship w/ teen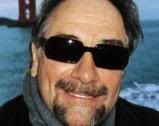 Radio Talker Banned From UK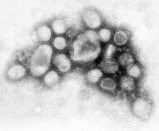 1st Photo of Swine Flu Virus Released
1st U.S. Resident Dies From Swine Flu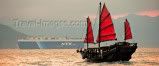 Chinese fishing boats followed US ship
Pentagon warns over Chinese boats
Chinese boats harassed US ship
Swat exodus as ceasefire crumbles
U.S. Air Strikes Kill Civilians In Afghanistan
Rep Frank to unveil online gambling bill
Maine House passes gay marriage bill
Marion Barry asks for same-sex vote back
SC AG tells Craiglist to drop whore ads
Dom DeLuise dies at 75
Dom DeLuise: Film clip tribute
Dom DeLuise: Roly-poly bringer of joy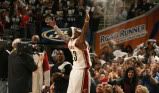 NBA CONFERENCE SEMIFINALS
NBA : Cleveland 99, Atlanta 72
Favre could be considering another comeback

Stunt Driver Wrecks Ferrari at Time Square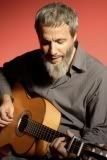 Cat Stevens: 'Coldplay stole my song'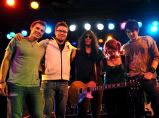 'American Idol' set collapses
`American Idol' stage rocked by duets
"Idol" judges throw stones on Rock Week
Simon says Kara will be back next year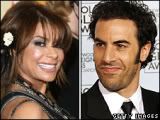 "Bruno" Punks Paula Abdul
Paula admits 12-year addiction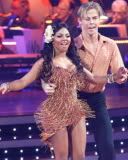 DWTS: Lil' Kim Dismissed!
Carrie Prejean Nude Pictures
Racy photos posted to mock faith?
Did Miss California violate contract?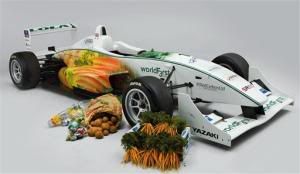 Scientists unveil chocolate-fueled race car

Gauguin Cut Off Van Goghs Ear

Cool New Vid:
Devo- Don't Shoot (I'm a Man)




Of Local Interest:


Man ditches kids, wife after chase
Man shot in face by off-duty Atlanta cop
ATL sewer program looks for cash
Area school reopening after swine flu case
Alpharetta mulls taking stimulus money
Tech student shot in carjacking
Driver indicted in Easter hit-and-run
Sam Huff rips Vick
Tony Dungy visits imprisoned Vick
Clayton selects new superintendent
Dentist bites back, sues for slander
Suspect sought in McDonald's attack
Park wants smooth jazz fest
Shield law protects ex-reporter
Officer shoots dog who bit him
Office vacancies good for tenants
CW network off air on Sunday nights
Deal's entry fills out GOP field
Northern Africa and golf
Off-duty cops shoot up Lake Allatoona
Smog season 2009
Religious conflict at mock trial



Domestica:


Baby dies - attacked, thrown from car
US needs 'digital warfare force'
The credit-card wars
Court considers
young offenders'
sentencing
Family squabble ends in bloodbath
Wanna Shoot a Wolf? Come to Idaho !
Wolf lawsuits likely
Politica:
Proposal To Reverse Clinton-Era Loophole
Obama to name 2 to CPSC
Sestak more inclined to run...
Bing, Cockrel down to the wire
Bunning vs. mcconnell
As the World Turns:
Russia rejects Georgia mutiny claim
UN rebukes Israel over Gaza raids
Turkey PM condemns wedding attack
US raid 'kills Afghan civilians'
Europe votes to ban seal product trade
Nepal deal on national gov't
Zimbabwe activists sent back to jail
Karzai's VP pick risks votes, support
In Sport: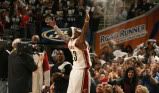 NBA CONFERENCE SEMIFINALS
NBA : Cleveland 99, Atlanta 72
Favre could be considering another comeback
Lakers lose Game 1: The morning after
Breaking down foregone conclusions
NL East: Mets' Perez out of chances
King James crowned MVP
Cubs face Lincecum with funky lineup
Sergio Garcia looks to shake slump
Celtics' Powe has successful surgery
Collegiate Angler to Fish BFNC
The Economy, Stupid:
Feds Probe Eric Schmidt
SEC not to revive short-sale rule
Upbeat US economy raises oil prices
To fix economy , fix China trade
Crime goes up as economy goes down
Buffett: Economy Will Rebound
How can we de-risk the economy ?
Flu has not hit Europe's economy
BidNess: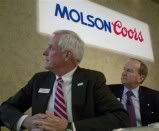 Molson Coors Profit Beats Estimates
MS lays off workers, more cuts coming?
Legg Mason shares fall 19pct
Alcatel Confident Despite Loss
Fiat's history lesson
Southwest labor contract
IBM to purchase Exeros
Kraft Is Mac 'N' Cheese King
TekNoBabble:
What to expect from Amazon, Apple
AT&T Getting blackberry Curve 8900
MS delivers XP Mode add-on beta
Hungry for iphone Business Apps
HP lets you print from a BlackBerry
Sprint Boosting Boost Mobile Network
Botnet Hijacking Steals 70GB of Data
RealSci: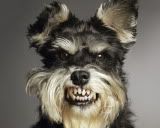 Fast-Evolving Rabies Virus Found
NASA, IMAX: 3-D Hubble spacewalk
NASA creates new ESA alliances
Sun Oddly Quiet -- Next "Little Ice Age"?
Whale Fossil Found in Kitchen Counter
Finally, science isn't endangered
"Alien skull" spotted on Mars?
Lighting Science debuts LED bulb
The Game: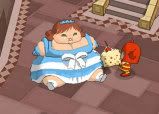 Fat Princess Beta Hands-On
Special Guitars For Beatles: Rock Band
Klonoa Review
Fuel Launch Center
The Munchables
Little League World Series 2009
Tekken 6 First Impression
Avalon Code Review
The Life:
Top 10: Socially Acceptable Tattoos
Demetri Martin
4 Steps: Raise Your Credit Score
Road Test: Honda FCX Clarity
How To: Survive A Job You Hate