May 16th! Meet Eric- Chat About Politics:
Eric will be speaking and chatting it up with everyone at the May 16th Cobb County Libertarian Party Breakfast Meeting. We'll all meet at Piccadilly Cafeteria on Cobb Parkway (US 41) near the 120 South Loop (So.Marietta Pkwy) at 8:30 am. Bring friends!
Today's Jog Blog
In reversal, Obama seeks to block abuse photos
Obama Opposes Release Of Abuse Photos
Obama will seek to delay photos release
Ex-Interrogator: Harsh methods didn't work
Wanda Sykes and wife welcome twins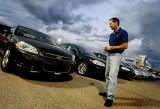 Dealers ask Congress to spare dealerships
GM, Chrysler Urban Dealers to See Cuts
Auto dealer cuts: Painful surgery
Time running out for dealers
Smokers, drinkers to carry tax burden?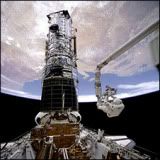 Atlantis Links w/ Hubble For Repairs
Astronauts Catch Up w/ Hubble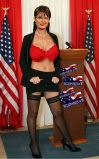 Sarah Palin signs book deal
Palin Signs Deal to Write a Memoir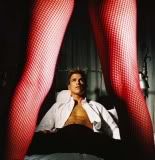 Hookers Not Welcome On Craigslist
C-list to replace 'blatant Internet brothel'
Mom accused of using kid to block Taser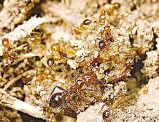 Turning fire ants into headless zombies
Waffle House waitress shoots customer
Rotten office fridge cleanup sends 7 to hospital
Dallas Twins Fathered by 2 Men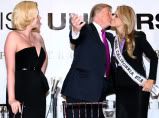 Shanna Moakler Resigns
Over Miss Cali Controversy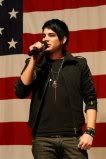 American Idol Recap: Top 2 Revealed
Kris sweeps past Danny to face Adam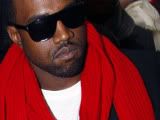 Kanye is upset with Twitter
Bono Calls Elvis the N-Word!
Nicole Richie Expecting A Boy?
The Dirt on Nicole Richie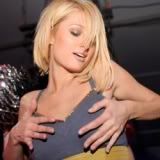 Paris Hilton Solves World Peace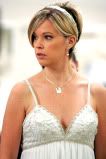 Kate Gosselin admits
possible split w/ Jon
Ancient Voluptuous Woman Statue Found
Look at This F-ing Hipster
Of Local Interest: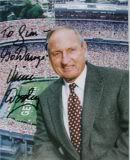 Dooley earns honor
3 snared in Duluth meth bust
Gunned-down mom's family lives in fear
Fugitive caught in Georgia after 27 years
Cyclist battered beyond recognition
Results of child's suicide probe due May 20
Bounty sues Brawny in paper towel tilt
House burns after 911 puts callers on hold
Kutcher pranks CNN's Atlanta sign
Marietta man wins lottery twice in two weeks
Atlanta's Beltline leader leaves post
Bold design for ASO tossed
3 teens still sought in bartender slaying
New digs for old monsters
Dislodged execs migrate to nonprofits
March snow put Delta way behind
New markets show off ATL artists' work
Oxendine airing radio campaign ad
Domestica: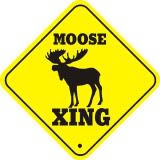 Moose falls off Maine overpass
Steve Jobs allowed to tear down his home
Low Pay, Long Commutes for Crash Pilots
Boat carrying 28 people capsizes
3 dead, more missing in boat rescue
Britain's Prince Harry to visit New York
Contrarians Stand Tall in New Jersey
CA's high school dropout rate at 20%
Mild quake shakes Portland
Politica:
Review: White House Poetry Jam
DOT scraps
NYC airport
auction plan
Florida CFO Sink to run for gov.
Leahy takes on Cheney
DOD official charged with spying
Congressional Climate Change, Act I
NY insp. gen. wants ethics chief fired
Lawmaker collapses at Capitol Tuesday
Senate passes bill to aid hunters
As the World Turns:
Google reshoots Japan after complaints
Pope hopes Palest. wall will come down
Boat with 28 aboard flips off Florida coast
Zardari wants control over US drones
It's stocktaking time for parties
Sri Lanka accused of breaking pledge
Mogadishu mired in fresh mayhem
Moscow warns of future energy wars
Bomber kills 7 near US base
Australian treasurer blasts budget critics
In Sport: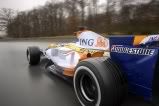 Renault join Ferrari in F1 boycott
Renault, Ferrari in F1 pullout threat
Taylor back to Dolphins
D-Wade makes first team for first time
Kobe Bryant All-NBA again
Celtics play an inspiring tune
Menchov powers to Giro stage win
Taking stock in horse's history
Martin: Cuban's apology not sincere
The Economy, Stupid: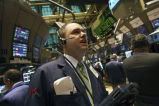 Sharp Selloff on Wall Street
AIG CEO Outlines Repayment Plan
Retail sales take dip in April
US moving ahead on bank oversight
Foreclosures: 'April was a shocker'
Oil falls, gives back earlier gains
Downpayment help from the FHA?
BidNess: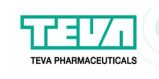 Teva loses appeal in patent dispute
Frontier to Buy Verizon Lines for $8.6 bln
Liz Claiborne Loss Trails Estimates
PG&E boosts BrightSource deal
Seagate Technology to cut 1100 jobs
Dr Pepper Sips Profit from Cheap Drinks
IBM Chief: The Future Is Services
TekNoBabble:
Apple to Microsoft: It's On
Environmental alarms on home electronics
Cisco to Supply Clearwire's Network
Apple and AT&T playing favorites?
Windows 7 Coming This Summer
Virus attacks health center computers
Pixar's journey to Cannes acclaim
RealSci:
Stone Age Superglue Hints
How to Travel at Warp Speed
Study Reveals Tiny "Hobbits" Big Feet
Teacher spending 65 hours in a tree
Biggest Trilobite Fossils Discovered
Ina dig reveals early irrigation practices
Roman glass dish found in grave
The Game: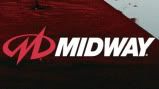 Creditors rip Midway deals
Where literature meets video games
Thief 4 officially uncloaked
Video Game Sales Plummet 17% in April
EA, NCAA Lawsuit Could Be Huge
Video games need a global appeal
Video Games : Society's Release Valve?
The Life:
Sasha Grey: The New Pornographer
Reclaimed Furniture
How Many Sex Partners is Too Many?
Dealing With Incompetent Bosses
Engine Oil 101
Earbuds