Follow Eric on Facebook
Follow Eric on Twitter
Follow Eric on MySpace
Senate Exploratory Blog
Today's Jog Blog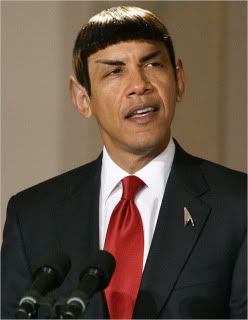 Est. of Budget Deficit Tops $1.84 Trln
Fallout of budget deficit estimates
Early road aid leaves out neediest
De-funding Union Corruption Busters
Businesses sign on to health care reform
Gas prices rising sharply
Kremlin: Obama to visit Russia July 6-8

DNC Web Ad: Is it 1996? Or 2009?




Sykes' Limbaugh Jokes Spark Anger
Golf analyst apologizes for Pelosi remark

White House Not Happy
w/ Sykes' Limbaugh-9/11 Joke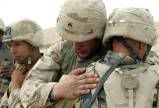 US soldier kills 5 at Baghdad base
Pentagon sacks Afghan commander
Report Blasts FBI Handling Of Watchlist
Saudi Judge: Husbands can slap wives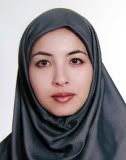 Iran Frees Iranian-American Journalist
NY Times; Paper Without the Paper
NY hosts the first no-glasses 3D LCD ad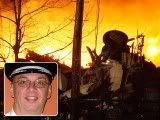 Pilot Training Issue in Buffalo Crash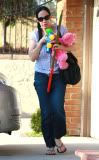 Octomom to Have Half Of Uterus Removed
Dippin Dots looks for next flash-frozen hit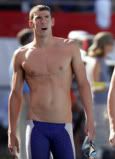 Michael Phelps , Sexual Olympian?
Tabloid puts Phelps in hot water again
Priest in photos admits affair
Priest Torn: Church, Girlfriend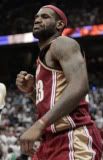 Cavs complete 2nd sweep in row
' Titanic ' stars help ship's last survivor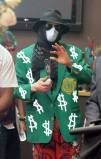 Michael Jackson Sued For $44 Million
Jackson's Summer Concert Cancelled?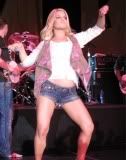 Simpson goes tubby proud at Sea World
Trump to decide Miss California's fate?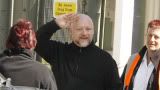 Boy George: Early Release From Prison

Hoopz Sex Tape Leaked

Trekkies Bash New Star Trek
Film As 'Fun, Watchable'




Hawaiian spider that will make you smile

Japanese Diarrhea Song




Of Local Interest:


Is ATL entitled to Lanier's supply?
Army Corps criticized by Lake Lanier judge
Airport ponds too inviting for birds
Perdue will veto cut in capital gains tax
Details on Zinkhan death coming
Two held in fatal shooting
Prosecutor details Silver Comet death
Toddler dies after being hit by dad's car
Mom of boy who killed self to sue school
Federal cash reduces education cuts
Florida boy, 11, walks the walk
DeKalb schools budget down $43M
Teen hurt after jumping onto moving car
Former WAGA newsman battles cancer
Latino merchants not feeling flu's bite
Atlanta CityPass: $69 for adults
Sitting on fence not a bad idea
Ethicist: Christians must object to torture
Storm drain cover replaced in Druid Hills



Domestica: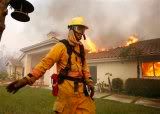 CA evacuees home after wildfire
Austin police shoot 1 dead, wound another
Search for Chili teen in SC suspended
Ill. students injured, suspicious item found
Class of '09 Enters Sour Job Market
Demjanjuk Deportation Called Imminent
Pregnant Woman Dead Near School
Politica: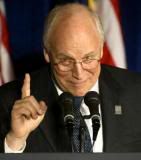 Cheney: "Where Will Prisoners Land?"
White House: 1.5M jobs in 2009
Justice plans new antitrust effort
Report: Crist in Senate race
Senate deal on credit card curbs
McCracken bows out
Schumer wants crack down on robocalls
As the World Turns:
Zuma calms markets with new cabinet
Sri Lanka: Crit. escalates over 'bloodbath'
Jordan king woos Syria
Brown apologizes for lawmakers' excess
Somali leader vows to defend gov't
Japan Limbers Up For Election Brawl
Kyi's doctor allowed back after delay
Georgian president meets opposition
Now, UN under fire in Nepal
In Sport:
Jenks threw inside to 'send a message'
Jenks threw at Kinsler on purpose
Cocaine on Richard Gasquet test
Gasquet suspended after test
Drama turns for Swede, not Tiger
Cuban confronts Martin's mother
Plans to block Rachel are scrapped
NASCAR Now's Mike Wallace
Uefa rejects Fletcher appeal
The Economy, Stupid: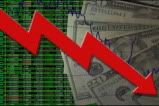 Wall Street falls following rally last week
GM likely to stay put in Detroit
Gas prices again on the rise
Oil Prices Pull Back From Rally
Trichet: Global Econ at Turning Point
The Economy Moves to the Waiting Room
Access to capital for small businesses
BidNess:
PepsiCo sues Pepsi Bottling
Nortel sales stabilize despite Q1 plunge
Agrium ups bid for CF Industries
AIG sells Tokyo real estate
Cablevision not selling assets
King Pharmaceuticals reports 1Q loss
Virgin Mobile Sees Subscribers Decline
Windstream buying D&E Comm.
PetMed Q4 profit beats estimates
TekNoBabble:
Kindle 2 gets the Colorware treatment
Amazon wants your kidney for Kindle
Apple's New Rule
EU poised to hit Intel with mega fine
Twitter Spam Invades Trending Topics
More details emerge on Wolfram Alpha
New Android Next Week
Prism Firefox extension hits beta
Samsung Alias 2 Has Morphing Keys
Facing the haters at Facebook
RealSci: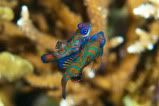 University's Underwater Photo Contest
Globetrotters basketball set for space
Giant Shark Mystery Solved
NSF Math Institutes Create New Jobs
"Lost World" Dinos Survived Extinction?
Source of Strange Space "Hiss" Revealed
3M's science project
Science Fiction and Fantasy
The Game:
Tiger Woods PGA Tour 10
Let's Tap Hands-On
Blizzard conquers Develop 100
Virtual ON Review
Velvet Assassin Review
Zombie Wranglers Review
Leisure Suit Larry Returns...
The Life: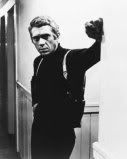 Steve McQueen: Style Icon
Earth-Friendly Treks
Get Back Into Your Fitness Routine
Save $$ Now
Settling Down For More Sex?
Wide Open Baja Adventure