Follow Eric on Facebook
Follow Eric on Twitter
Follow Eric on MySpace
Senate Exploratory Blog
Today's Jog Blog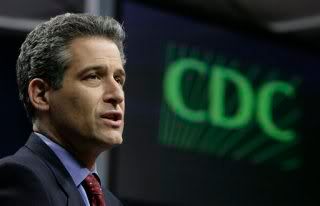 Mexico declares swine flu to be declining
Hong Kong isolates hotel, 1st swine flu case
Major US carriers cut Mexico service
World fights new flu virus w/ latest science
Despite own warning, Biden takes train home
Obama seeks tax changes for US firms overseas
Buffett Dismisses Gov't Stress Test
Stress-Test Results Due on Thursday
Will Stress Tests Soothe Public Fears?
White House denies threatening investor rep
Specter: Reagan's GOP is gone
Specter Re-emphasizes Independence
Jack Kemp dead at 73
Kemp: Born leader for Bills
Kemp praised for service
Obama Praises Life of Jack Kemp
White House joins Facebook
A President Goes Friending
Obama's take walk, hold hands
Feds Investigating John Edwards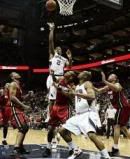 Around the NBA: Hawks top Heat in Game 7
Johnson's theatrics one for the books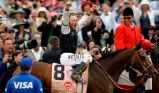 Long-odds win in Kentucky Derby
Derby Winner Doubtful For Preakness
Derby winner owned by son of corruption figure
Police search for Phantom Pooper
Outhouses cushion small plane crash
Tornado wipes out Cowboys practice facility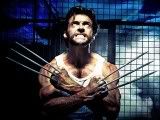 'Wolverine' Opens W/ $87 Million Weekend
Director Howard spars with Vatican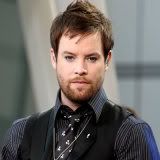 Idol David Cook's Brother Dies of Cancer

Vegas entertainer Danny Gans dies at 52

Crazy Britney Fan Jumps On Stage


Susan Boyle in 1984




Of Local Interest: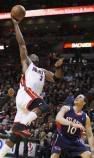 Hawks advance w/ final blowout
Victim fires on, kills home invader
Medical mistakes unhappy reality
Easy grades, failing grads
Cops monitor ATL airport for missing prof
Franklin proposes tax hike, furlough end
'We are fighting for our survival'
What Indigo Girls learned
4-day jam an eclectic mix
Charismatic pastor, nephew of MLK
Couple arrested for abusing 3-year-old
Domestica: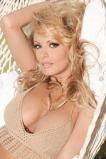 Stormy Daniels flirts w/ Senate run
A Shift on Immigration
The Case Of Matthew Shepard
Single winner for Ill. Lotto jackpot
Warning About Flu-Related Scam
Pregnant Cougar Escapes in FLA
Alabama Man Shot Dead over Dice Game
Politica:
The Interrogation Memos and the Law
Obama criticism shuts down conversation
Biden soldiers on amid comedic jabs
Al-Qaida used Hotmail in planning
Major legislation awaits final action
Ending unneeded weapons programs
Cut military spending in half?
House OKs credit shield
As the World Turns: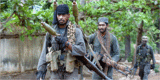 The Economic Key to Sri Lankan Peace
Nepal PM quits in army chief row
Pakistan opposition chief wooed by US
Dutch 'royal attack' death toll rises
Somali pirate suspects captured
Taliban 'abduct 14 Afghan soldiers'
Nepal communists quit in protest
Revisiting the Irrawaddy delta
War artist Arabella Dorman paints Iraq
In Sport: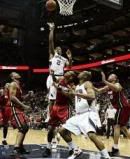 Around the NBA: Hawks top Heat in Game 7
Johnson's theatrics one for the books
Penske: Chrysler support will continue
Quail Hollow Championship, Round 4
Filipinos Rejoice After Pacquiao Wins
Disappointment on Jones' final Derby
Penguins Need to Recharge Power Play
Spanish GP: Honda race report
The Economy, Stupid: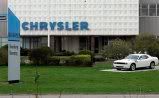 Chrysler's filing, new worries for dealers
Chrysler set to close four plants
Analyst Says Ford Is Poised For Success
Three more banks fail
Spinning through the oil cycle
Madoff's money manager sued
Small biz credit crunch easing?
Asia 'must cut export dependency'
BidNess: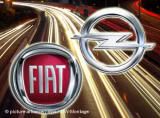 Fiat confirms Opel deal interest
NY Times extends Bostons Globe deadline
At BofA, is Lewis' job at risk?
When Pontiac Meant Muscle
Citi Raises Cash With Nikko Sale
New name draws business together
Sharjah in small business rescue plan
TekNoBabble:
What Disney-Hulu Means for Apple
The Android name kerfluffle
$849 for a new MacBook?
Apple Pulls Nine Inch Nails App
Google Goats to clear brush
Check Out The BlackBerry Gemini
Apple's app store thinks small
No Smooth Sailing Ahead For Palm Pre
iPhone wins second JD Power award
RealSci: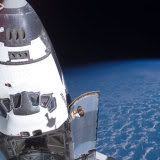 Space Shuttle Layoffs Begin
Ethanol test for Obama on climate change
Africa's genetic secrets unlocked
FDA: Cut the Hydroxycut
NZ science firm gets welcome injection
Research: Birds can dance to music
Mobile science lab out of gas
The Game: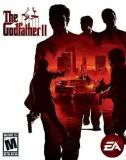 Crime doesn't pay in 'Godfather II'
Nintendo's Iwata: Wii Out of the Closet
X-Men Origins: Wolverine review
YMCA video games focus on kids' fitness
Video games you'll never win
Southwest Game Expo Postponed
Wii Baseball good warm-up for real game
The Life:
Top 10: Fast & Furious Cars
Things You Didn't Know: Manny Pacquiao
How to Punch
Guy Gear: Fountain Pens
Crush A Beer Can On Your Forehead
Alternative Grilling Options