Today's Jog Blog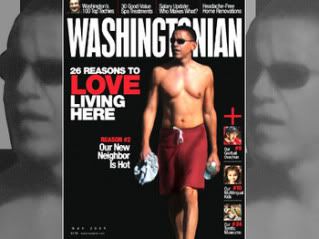 President Beefcake?
Obama Pledges 'Full Support' to CIA
Cheney enters 'torture' memos row
Obama, America's Gorbachev?
Gift to Obama a Latin leftist's bible
FBI accused of spying on dressing rooms
Dow Has Biggest Drop Since March 5
About 20 probes of bailout underway
Treasury Pressures Chrysler, Fiat Meetings
UAW lobbies Obama to stand for workers
U.S. bank claims museum masterpiece
Ban Betting to Reverse Downturn?
Obama orders cuts by Cabinet
White House on defensive over spending cuts
FEDS TO TAX WEB TO BOLSTER STATES?
51% View Tea Parties Favorably
Clowns throw stuff at Ahmadinejad
Walkout at UN conference after Iran...
Iran court to review journalist spy case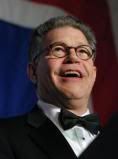 "Sen.-elect" Franken starts his staff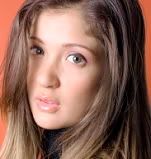 Suspected "Craigslist Killer" in custody
DA Calls Craigslist Suspect A 'predator'

Drunk Off-Duty Cop Jokes About Dead Man

Man steals forklift, sign, pole
Lotto winner wants nude dude ranch

Stephen Hawking hospitalized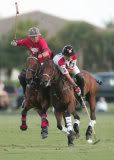 Poison Suspected in Deaths of Polo Horses
S. CA man booked in horse decapitation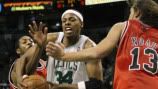 Allen, Celtics win a shootout
Spurs even series with Mavericks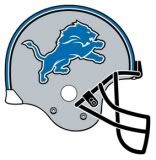 Lions' new logo has fangs
Report: Fat people cause global warming
Study: 1 In 10 Kids Addicted To Video Games
Stories about bad sex web site
New Mikeyy Worm Plagues Twitter via E-Cards
U.S. Hispanic Internet Audience Hits 20 Million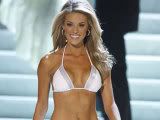 Miss Cali's gay marriage comments rile
Susan Boyle's Competition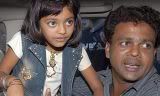 India probes dispute over 'Slumdog' child star
Cops Say Madonna Horse Story Is Bogus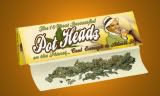 Most Successful Potheads on the Planet
Pot advocates nationwide light up 4-20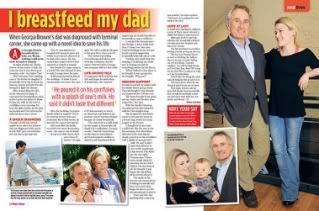 I Breastfeed My Dad!

Danny MacAskill: Amazing Bicycle Vid




Of Local Interest:



Cards get Boyer from Braves
Will tax breaks bust state budget?
'Regular guy' as a U.S. Senate candidate?
Atlanta may sue mortgage lenders
Lawyer pleads guity to $28M ponzi scheme
Family: Bullying led boy, 11, to suicide
State criminal cases may be delayed
Holdsclaw Joins WNBA's Dream
Emergency line needs relief
Lucas collects NHRA Top Fuel win
ATL women top-finishers at Marathon
ATL needs 311 non-emergency line?
Beware of best friend at a microphone
Military Plane Shuts Down ATL
Domestica: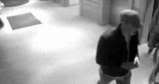 New Photos of 'Craigslist Killer' Revealed
Civil Lawsuit Over Katrina Begins
Court to Weigh Legality Of Abuse Videos
Sup. Court to Hear Animal Cruelty Case
Body of missing boater recovered
"Cinderella Carriage" vanishes in NJ
Body found 150 miles from home
LA sizzles as records fall in region
Politica: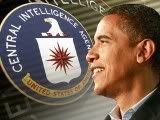 Obama's Relationship w/ the CIA
Giuliani hits fundraisers
Congress returns to immense agenda
Florida Budget Freefall
Deeds Criticizes Rivals' Funding
Specter's stimulus vote held against him
Biden makes swing through Missouri
As the World Turns: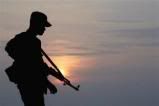 Sri Lanka's army helps thousands flee
Sri Lanka army accused of carnage
Tamil protest blocks central London
Zuma rival would renew arms probe
Jets target Pakistani militants
Hamas 'killing political rivals' in Gaza
Israel marks Yom Hashoa
Without aid, Darfuris go hungry
In Sport: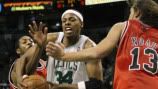 Allen, Celtics win a shootout
Spurs even series with Mavericks
Cleveland's Brown - NBA Coach of Year
Sox take care of business
LPGA event to fold
Demetrius Byrd to make full recovery?
Ovechkin leaves after watching practice
Blanchard more than football hero
Kentucky Derby on the horizon
The Economy, Stupid:
GM to cut 1600 jobs this week
Goldman: A Conviction Buy
New Fannie CEO Won't Get Raise
Economy kills Chicago Airport lease
NYMEX-Crude ends down over $4
Judge blocks Madoff bankruptcy
BidNess:
Oracle, IBM Get Complicated
IBM revenue falls more than expected
Texas Instruments Posts Lower Profit
BofA posts 1Q profit
A New Pepsi Generation?
BMW building 2nd China plant
Cisco, GE Announce Smart Grid Play
TekNoBabble: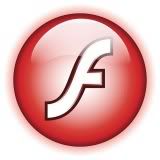 Adobe To Move Flash to DTVs
US Military Using IPod Touch
Apple unsheaths four new Get a Mac ads
'Spirit' Blu-ray Shows Off MoLog
AT&T Beefs Up 3G Network
Join MySpace, be a journalist
Measuring the 'Oprah Effect' on Twitter
RealSci:
NASA to air Earth views from space
NASA hosting Earth Day expo
Spirit Is Ailing But Still Running
Physics , Politics, Pop Culture
Census Finds Unknown Stars of Orion
Club offers fun for astronomy buffs
Solar Flares: Solar Sigmoids Explained
The Game: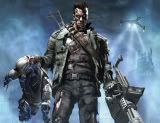 Terminator Salvation Q&A
BioShock 2 First Impression
Spore Galactic Adventures Q&A
Mafia II First Impression
EA Sports Active
Virtua Tennis 2009
The Life: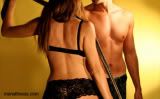 Six Sex Secrets
Screen Test
Healthy Chinese Food
Tailgating 101
2010 New Car Reviews
American Performance