Today's Jog Blog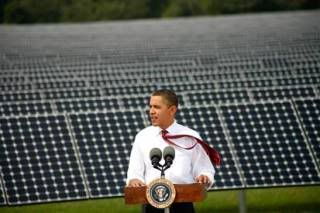 Obama - $3.4B toward 'smart' power grid
Obama to sign defense bill on Wednesday
Obama to Sign Hate Crimes Act Wednesday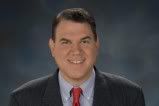 Grayson causes another ruckus
GOP looking at big win in Virginia
Obama's Coattails in Question
Chris Christie Fighting to Finish Line
House leader applauds public option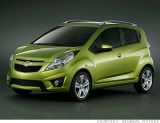 GM plant set to make electric cars
US consumer confidence takes hit
Protests at US bankers' convention
Lieberman to Filibuster Public Option

FDIC Head: End "Too Big to Fail" Doctrine



2 Chicago men arrested on terror charges
US charges two over 'terror plot'
Bomb kills 57 in NW Pakistan
US diplomat resigns to protest Afghan war
France Convicts Scientology of Fraud
Polanski victim wants charges dismissed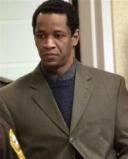 DC sniper to die by lethal injection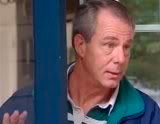 Pilots of wayward jet lose licenses
Jury selection resumes in polygamy trial
Team punished for 'strip hockey'
Prison officials charged with dog fondling
Man gets 31 years for throwing poo in courtroom
Teen Vogue features pregnant covergirl
Facebook 'memorialises' profiles
NASA Scrubs 'Mars Rocket' Flight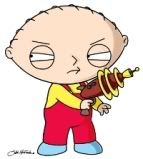 MS Pulls Out of Family Guy Special

Larry David Pisses Off Christian Viewers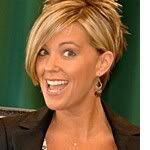 Kate Gosselin has her eye on Hollywood
After wedding, Ivanka Trump back in office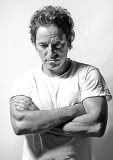 Springsteen cancels show after roadie's death
Gallstones nix Eric Clapton concert
Free U2 concert to mark fall of wall
Of Local Interest:
Cherokee authorities seize drugs, cash, guns
Boy charged in delivery shooting
Police ID man shot 31 times
Disabled woman dies from shot to head
Attack suspect gets bond
Atlanta scrambles to spend $30M
Party Politics In Atlanta's Mayoral Race
Dome takes step toward future
Atlanta's small-town vision
Tech colleges see spike in enrollment
MetHome spotlights Atlanta architects
Braves prospect Heyward hurt
'Day of Dead' a lively celebration of ancestors
Flood damage spurs St. Pius donation
UGA Names New Compliance Officer
Domestica:
Bomb Squad Sent To Bank After Robbery
MARC to start security checks on baggage
California: Gang Rape Is Investigated
Ex-port official in Texas admits killing wife
Fire Near Santa Cruz Controlled
Slain Florida girl to be laid to rest
Harrison gets prison for fraud
Union leader: SC mill likely closed till 2011
Politica:
Western lawmakers conference on energy
Five Economic Questions for Obama
Newt's new pickle
Bloomberg sees bright future
Candidates, aides file election petitions
Schumer resuscitates public option plan
As the World Turns: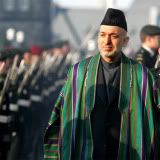 Karzai 'already fixing' second election?
Karadzic Trial Resumes w/o Defendant
Amnesty accuses Israelis over water
Somali pirates hijack foreign yacht
Kerry treads middle ground on Afghanistan
Pakistan offensive 'kills dozens'
Al Qaeda in Iraq ally claims bombings
Hardliners 'seek Zimbabwe split'
State employee resigns over Afghan war
UN signals delay in climate change treaty
German on trial for Muslim murder
RP slips in world prosperity index
German tax cut gamble meets scepticism
In Sport:
Pedro gets Game 2 start for Phillies
Yankees' rotation gives them Series edge
Arrest reported in UConn stabbings
Redskins fail to answer the calls
Blake Griffin faces a pair of jinxes
Kyle Busch: New Crew Chief Named
'Big Baby' likely to be suspended
Shaq is ready for title No. 5
Sale of Cubs, Wrigley Field is complete
The Economy, Stupid: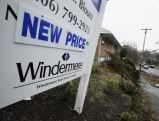 Home prices continue rebound
Oil futures edge lower in volatile trading
Wynn Earnings Fall on Interest Costs
Daimler 3Q net falls 74 pct
Valero Reports Loss Amid Soft Demand
IBM board approves $5 bln stock repurchase
Textron 3Q profit plunges on weak markets
Southwest launches $25 fare sale
Paccar posts 96% plunge in profit
Cisco to buy ScanSafe for $183 million
TekNoBabble:
Netflix breaks down PS3 deal
Google stalks your social circle
Windows 7: Made By A Lie
Alleged Latvia Meteorite A Hoax
No such thing as free Internet bandwidth
Web Alphabet Set to Change
The Yes Men Get Sued
T-Mobile: No Contract, No Problem
The Game: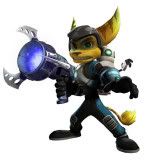 'Ratchet & Clank' has the right stuff
It's Not Easy Being "Brutal"
Torchlight: Fantasy role-playing game
Americans game more than Europeans
Is Your Kid a Video Game Addict?
Hoffman: Pinball? Now, that's a game
Make a run for the Borderlands