Today's Jog Blog

Sheriff Calls Balloon Chase a Hoax
US balloon boy case 'was a hoax'
Balloon boy 'hoax' fooled plenty
Balloon Boy, alive and upchucking
4Chan ordered pizza to balloon house
A Roundup of Balloon Boy Cartoons

Balloon Boy Pukes on Today Show

Balloon Boy & Brothers Rap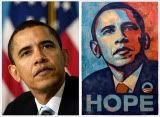 Poster artist admits to lying
Oathkeepers to fight dictatorship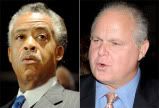 Sharpton threatens to sue Limbaugh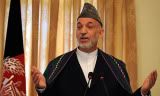 Karzai May Reject Recount Results
Irish aid workers freed in Darfur
Suicide bomber attacks Iran's Guards
Iran blames west for suicide bombing
PUK Condemns Terrorist Attack in Iran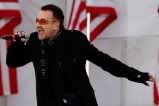 Bono: Obama Deserving of 'Hype' & Nobel
86yo Party Elder Still Fights China Censors
Meghan McCain says 'Don't call me a slut!'
Internet All A-Twitter Over McCain Photo
Hedge Fund Chief Charged With Fraud
Rajaratnam Surfaced in Terror Probe
Credit Scores by E-Mail Domain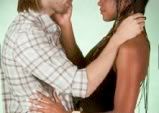 Interracial Marriage Denied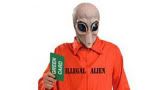 Target apologizes for 'illegal alien' costume
Ariz. sheriff launches immigration sweep
Swedes burn bunnies for energy
Governor cancels concert after insult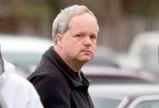 Nurse encouraged suicides over Web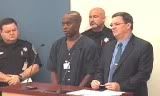 Dad shoots teen having sex with daughter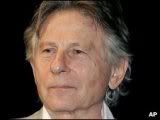 Polanski moved for medical tests
Snipers Using New Cars As Targets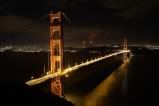 San Francisco is top US city to visit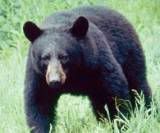 Bear Strolls Through Grocery Store

NFL Roundup Week 6
Patriots Humiliate Titans 59-0
Falcons hold on to beat Bears
Ray Lewis Fined $25,000 For Hit
UConn Football player fatally stabbed
3 die competing in Detroit marathon

David Wells Admits to Fart On-Air

MLB Playoff Roundup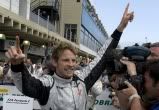 Jenson Button Wins F1 Crown
Button to hold talks on Brawn GP future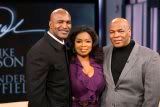 Tyson, Holyfield mix it up with Oprah
Mayer Understands Why Miley Quit Twitter
I Dont Want to Sell Twitter, Says Stone
Droid Targets iphone
Verizon Droid Is The Real Deal
Windows 7 Safer from Malware Than XP
'Wild Things' $32.5M at box-office
R. Crumb Inks the Book of Genesis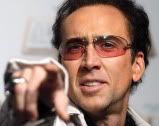 Nicolas Cage's 'Treasure' buried in debt
Super-Geeks Crown Megan Fox Sci-Fi Queen
Kardashian's Home Burglarized
Stephanie Pratt Arrested for DUI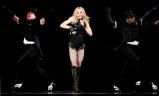 Neighbor disturbed by Madonna's dancing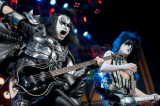 Kiss explodes on new CD
Kiss Strong as Ever After 35 Years
Def Leppard Cancels Third Leg of Tour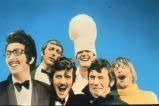 'Flying Circus' hits 40
Of Local Interest:
Police raid Atlanta strip club
Candidates grill Norwood on past votes
GOP won't turn down stimulus spending
Cold snap hits Atlanta
Man shot dead in Atlanta
Gunman knocks on door, shoots man
1 dead, 2 hurt in crash
Pressure mounts over airport delays
Prison farm roof catches fire
Chick-fil-A Calendar Promo a Hoax
Braves' McCann has eye surgery
Ga. Tech slams Hokies
Marietta police officer in wreck
Does ATL need a pirate museum?
Church Offers Reward in Homeless Murder
Atlanta prison farm roof catches fire
Of droughts, the economy, human nature
Contractor killed in trench collapse
C-Tran shutdown would alter lives
City Council endorsements
Couple's love beats HIV
Domestica: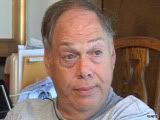 Newlywed won't tolerate 'overt racism'
Autistic teen shot 5 times by SC police
Sweat lodge death toll rises to 3
Ala. mayor accused of taking bribes
Fate of manatee stuck in NJ uncertain
TX wants more Latinos in college
Maine Trucker Involved In Deadly Crash
Missing hunter found safe in north Idaho
Missing pilot presumed dead
USCG redeploys for crabbing season
Politica: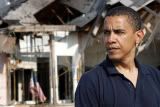 Obama Doesn't Get Katrina?
Comedy Aside, an Obama Report Card
ICE-local immig. partnership to remain
White House Presses on Health Care
Hopefuls Summon Spirit of '08 Race
Christie's weight is an issue in NJ?
Record-High Deficit May Dash Big Plans
City manager quits after prostitution bust
Monserrate pressured to leave Senate
Voters to change CA's constitution?
As the World Turns:
Maldives leader turns stuntman
Maldives leader in climate change stunt
Pakistan Moves Further Into Taliban Land
Kerry Backs Troop Surge w/ Strategy
Hamas demands 'threaten unity deal'
Commins thanks Sudanese people
Diwali celebrated w/ colourful events
Blonde-loving Czech is bouncing Brussels
Sri Lankan hunger strike fails
Typhoon gains strength
Wilders' world of protest, publicity
Maziar Bahari Released
Appeal over torture claim ruling
In Sport:
Jenson Button Wins F1 Crown
Button to hold talks on Brawn GP future
NFL Roundup Week 6
Patriots Humiliate Titans 59-0
Falcons hold on to beat Bears
Ray Lewis Fined $25,000 For Hit
UConn Football player fatally stabbed
MLB Playoff Roundup
Gators stumble past Arkansas 23-20
Purdue breezes past Buckeyes
Bengals' Odom leaves game
Lambeau holds 'mystique' for Lions
2 share lead in Vegas tourney
The Economy, Stupid: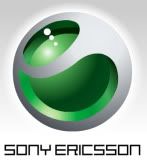 Sony Ericsson Sees Improving Markets
Fats cats gain as Main Street struggles
Benefits freeze is blow to seniors
Book Price War Escalates
Bank failures near 100 for year
FDIC announces 99th bank failure
Mortgage rates higher, survey shows
Oil prices rally, pullback on horizon
Ex-Ford Worker Indicted in Secrets Theft
US Chamber Fires Back at Critics
Madoff houses goes for $9.4 mln
TekNoBabble:
Google Trike Goes Where Car Can't
Forecast for MS: Partly Cloudy
Verizon's Droid Targets iPhone
Mozilla Blocking MS Plug-Ins
NASA: 'Space ribbon' at solar system's edge
Finland: Where Broadband Is a Right
Defense weather satellite launched
Doomsday in reverse?
LG Portable DTV Due Early 2010
Moon landing kicked up debris, after all
Android gets boost from Hero, Cliq
The Game:
Uncharted 2 - cliff hanging fun
NBA Video Game Shootout
Tips from 'Brutal Legend'
Where to Now for Vivendi?
Are You an Impulse Game Buyer?
Boy Set on Fire Over Game Debt
Wii combat game features Marines
PlayStation Games Go to the Movies