Today's Jog Blog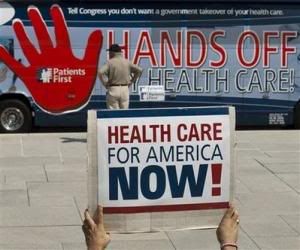 Overhaul poised for big step forward
Insurance Industry Opens Fire on Reform
W. House blasts health ins. sector report
Seniors lobby challenges insurance report
'Die quickly' congressman hosts health care event
White House: Gay Lefties Part of "Internet Fringe"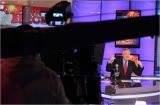 Fox's Volley With Obama Intensifying
Jenner's Nobel Attack -- Obama's 'Done Nothing'
Poll: Reid faltering in re-election bid
School's Obama video protested

BBC: Global Warming Stopped in 1998
UK's Brown to repay $19000 in expenses

Never Question the Great Al Gore!



Bombings in Pakistan - 41 killed, 45 hurt
13 Year Old Kid Blows Self, 40+ Others Up
6 security men among 41 die in Shangla blast
Israel rejects findings of UN report on Gaza
NKorea Test-Fires 5 Short-Range Missiles
Clinton: NKorea's Missiles Won't Deter Talks
SKorean defense flawed against NK artillery
Two Americans Win Nobel Econ. Prize
First woman to win Nobel in econ.
Surprising Nobel in Economics
Swine Flu Is Severe for Some, Studies Show
CA to recognize out-of-state gay marriages
NYPD Has New Name for Hipsters?
DMV photos used in fugitive hunt
Man asked teen
daughter for sex on Facebook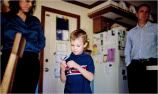 6-Yr-Old Suspended for Bringing Utensil
Cub Scout's "Weapon" Earns Suspension
Fourth-grader youngest ever to kill whale
Woman born on BA enjoys sky-high 18th
Popular drag queen dies in bathhouse fire
Man Accidentally Kills Fiance Before Wedding
Newlyweds burglarize church after wedding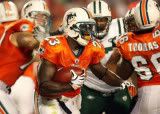 Dolphins 31, Jets 27
Monday Night Football Honors Hispanics
Sharpton Wants NFL to Block Limbaugh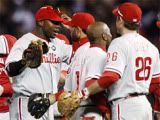 Phillies rally in 9th to reach NLCS
Familiar foes among MLB's final four
Chicago Cubs file for bankruptcy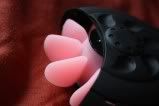 Review: LoveHoney's Sqweel
Twitter to Hold First Séance
Sea Monkeys and
the White Supremacist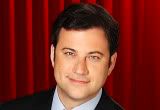 Kimmel dating a staffer too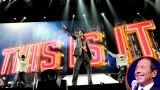 MJ's New Tune Not So New
Gosselins Vow to Shut
Their Mouths...for Now
Glee Bumped From Macy's Parade
Heidi Klum gives birth to girl
Jessica Simpson Dogged
by Prank Daisy Sightings

Damon, Affleck distant cousins

Amazing Vid:
Start of IMSA Lites race, Road Atlanta, 2009



Eric Von Haessler
Appears on New
United Liberty Podcast
Of Local Interest:
Morehouse student shot during robbery
King siblings reach accord on estate
Cops ID Decatur teen as drive-by victim
Man charged in crash that killed 5
Report: Racial profiling in Cobb
Arson suspected in I-20 bus fire
Henry officer shoots, kills man
Disabled advocates take on Capitol
Today dry; Wednesday wet
No walking away from panhandling
Council questions streetcar funding
Lowery 88th B-day bash draws stars
More Flooding for North Georgia
Baby found dead in ATL bathtub
AJC takes new approach on election
Jobless reluctantly leave metro ATL
More Tech Students Robbed At Gunpoint
Yo-Yo Ma gives voice to Chinese composer
Consumers Invited to Medtrade
Domestica:
Mayor Robbed On Business Trip
Worker falls 125 feet in lift accident
Search under way for missing plane
Oprah in Texas -- Weiner Takes All
Missing Seattle hiker found dead
Coast Guard rescues 3 from plane crash
Politica: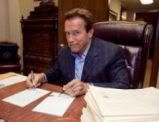 Low-income auto insurance bill vetoed
Stimulus report: 8000 new Oregon jobs
Cuba went along w/ return of hijack suspect
Banks shouldn't choose regulator: Summers
Graham Splits w/ GOP on Climate Change
Two State Races May Put Lens on Obama
CTA bosses meet w/ transit unions
As the World Turns:
Iran dismisses Clinton warning
Problems beset Afghan vote recount
UK Weighs Privatization Options
Obama's options in Afghan war
Irish missionary abducted in Pagadian
Scientist on French terror charge
Iran mps go ahead with subsidy bill
6 Sentenced to Death in Xinjiang Riots
Czechs to Seek Deal on EU Treaty
Questions raised over search for Aisling
Analysis: Turkey gets tough on Israel
In Sport: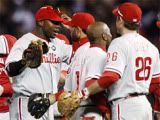 Phillies rally in 9th to reach NLCS
Familiar foes among MLB's final four
Chicago Cubs file for bankruptcy
Yankees fans in a NY state of mind
Dolphins 31, Jets 27
Monday Night Football Honors Hispanics
Sharpton Wants NFL to Block Limbaugh's Rams' Bid
Belichick cites lack of consistency
Angry Cannavaro cleared of doping
Couples brings out Tiger's best
Redskins' Samuels expected to sit one game
Pulling Tate Forcier didn't make sense
Robert Vaughn honored by Big East
The Economy, Stupid:
Black & Decker's power boost
Fear persists in currency options market
Low-cost airlines a-Twitter w/ customers
Philips posts $257M net profit in Q3
Stocks Up as Dollar Drops
Citi fined $600k for lax trade monitoring
Macau Considers Gambling Limits
Crude Staying Above $73: Oil Alert
Onyx Pharmaceuticals to buy Proteolix
AMD stock jumps on analyst upgrade
Kosmos Enters Deal With Exxon
More Troubles At KB Home
TekNoBabble:
Levinson quits Google's board
With outage, Sidekick service loses footing
Snow Leopard bug deletes user data
Sexist? Pepsi Has an App for That
LG Prototypes Solar-Powered E-Reader
'Veggie' spider caught on camera
Clever new device sees through walls
Upgrade to Windows 7? It all depends...
Google Patches Android DoS Flaws
Poke lands Facebook user in court
Blackra1n jailbreaks iPhone OS 3.1.2
NASA bombed the moon shot?
Photoshop releases an iPhone app
Motorola Debut now on Sprint Nextel
The Game:
All 45 LEGO: Rock Band songs
'Uncharted 2' Double the fun
Walmart Tests Christian Games
Wal-mart begins selling used games
Gaming our way to musical genius
No Mercy and Ample Ways to Die
New Wii game Fit to be tried
THQ Launches New Disney/Pixar Game
Arts, Briefly 'Project Runway' Game
'ODST' refreshes Halo franchise