Today's Jog Blog
Ford reports a nearly $1 billion profit
US Stocks Rise as Ford & Data Top Estimates
GOP Rep: Health reform scarier than terrorism
Burris reaffirms support for public option

Obama's 'overriding focus:' Jobs
Obama warns of more US jobs losses
Obama has lost weight due to chainsmoking?
Republicans poised for gains in key races today

Exasperated 9yo Stumps for Obama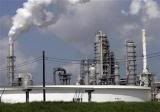 Senate Republicans boycott climate bill

Rev. Wright: "Home Of The Slave"


Biden Campaigns With Owens
GOP backs a winner in Hoffman
Short memory for Republicans?
RNC: 'Whose Side Are You On?'
Brown's spokesman resigns after taping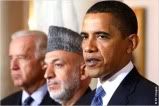 US declares Karzai legitimate Afghan leader
Obama to call Karzai on election victory
Tarnished Karzai knows he's indispensable
Abdullah pulls out of Afghan run-off
Imam pleads not guilty to terror charges
Suicide bomber kills 35 near Pak capital
Soldier arrested for explosives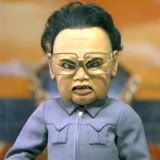 NKorea warns US: negotiate or else
Scientists 'cause' Beijing snow
US urged to set 2020 to save climate
Delta flight suffers bird strike
Pastor Convicted Of Disturbing Peace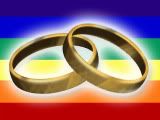 Maine to vote on gay marriage
E. coli outbreak hits East Coast, kills 2
Woman calls 911 on herself for drunk driving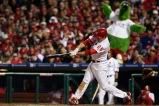 Phillies Take Game 5, 8-6
Phillies' potent offense takes charge
With series of homers, Utley ties Mr. October
Paper prematurely congratulates Phillies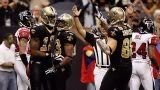 Saints Beat Falcons on MNF
Leno says he'd return
to 'Tonight' if NBC asked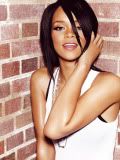 Rihanna To Speak Out
On 'Good Morning America'
Seacrest Stalker -- Army Infantryman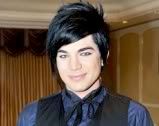 Lambert is back on the market!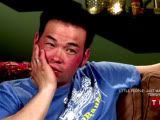 Jon: I Feel Like the "9th Child"
30 Rock gets a 0.0 in German TV debut
Jessica Simpson
Calls Melrose Place 'Crap'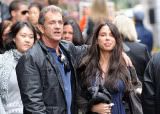 Mel Gibson's
Girlfriend Delivers Baby Girl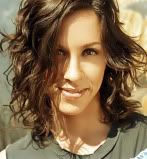 Ed Norton, Alanis Finish NYC Marathon
Of Local Interest:
SunTrust employee shot in bank robbery
Were band buses running illegally?
NTSB: Few Pieces Left of Plane
Charge: Pastor used fake badge
Cops' tale gets charges dropped
Duluth man accused in rape
9 charged in $5M timber scam
Richt: Cox still UGA's starting QB
UGA player going to Shepherd
Good news for Clayton schools
Cobb County inmate at large
DOT changes course on toll plan
Aquarium beluga dies in Texas
Cop's drive is his Decatur car museum
Atlanta mayor's race: Words of support
October Near Record Month For Rain
Prosperity depends on solutions
Regional priorities need focus
Charges added to suspected cop shooter
Jamal Crawford is finding a home
Back on the Dining Beat
Domestica:
USS New York Reaches Manhattan
DNA sought from rapist linked to bodies
Bridge Reopens in Bay Area
Idaho school questions attendance policy
Ask the right question about gang rape
Conn. probes flu vaccine gouging complaints
Supreme Court Denies Diocese Again
Politica:
Obama: The one-year review
Dems scramble to avoid defeats
Corzine campaigns at senior home
Partisan feud clouds US climate bill
Grayson creating waves in Congress
Ellen Gray: Showbiz politics
Palin weighs in on Virginia race
Final push for Mayor in Boston
Burris affirms support for public option
As the World Turns:
Iran urged over enrichment plan
Spotlight on the UK's drug advisers
Putin says Berlin Wall's fall was inevitable
Karadzic 'will appear at trial'
Hopes fade in boat disaster search
Leaking Timor Sea oil rig catches fire
Iran thwarts hit on 'top official'
UN cuts aid to Congo army brigade
Vietnam evacuates coast, storm nears
In Sport: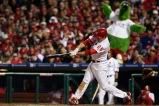 Phillies Take Game 5, 8-6
Phillies' potent offense takes charge
With series of homers, Utley ties Mr. October
Paper prematurely congratulates Phillies
Saints Beat Falcons on MNF
Fl. suspends Spikes for eye gouge
Coyotes winning, could get better
DJ Gallo's NFL Hangover, Week 8
Milan seal Beckham loan deal
Daniels injury a blow to owners
Chase for the Cup: The end is near
Chivas ready for next leg after draw
Serena right where she belongs
Will general public warm up to Fedor?
The Economy, Stupid: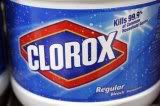 Clorox Profits From H1N1 Fear
Stocks up on manufacturing, home sales
Stocks abandon early gains
Getting a Fix on the Fed
Former AMD chief leaves current job
Starwood to Sell Bliss Spa to Steiner
RBS to cut 3700 branch jobs
Terra shares rise after CF increases bid
U.S. construction spending up in Sept
TekNoBabble:
Apple To Provide TV Through iTunes?
Droid Faces Uphill Battle Against iPhone
Windows 7: UI Promises Productivity Gains
Microsoft and OpenX forge Web ad deal
Mozilla Releases Firefox 3.6 Beta 1
Apple flogs hobbled Iphones in China
Tech Prods Obama Over Cyber Czar
WiMax Now in Philadelphia!
Creative whips out e-reader at AGM
How to solve the net neutrality issue
SiriusXM Announces XM SkyDock
P2P software throttles itself
Tsavo lions ate 35 people, not 135
The Game:
Options Make "Forza" Fun
Digital Art Becomes Reality?
Video games go a sequel too far
Feature: The Top Ten War Games
Live NBA games now on iPhone
Do-It-Yourself iPhone Apps