Today's Jog Blog
AIG asks execs to return bonuses
AIG chief worried about death threats
Obama grappling with AIG bonus fallout
AIG weighing sale of Manhattan HQ
Dodd: Administration pushed bonuses
What about Freddie's bonus plan?
Obama Received a $101,332 Bonus from AIG
Will Obama, McCain & Dodd Return AIG Money?
Fed to pump another trillion into economy
AG Holder signals shift in US pot policy
Obama thanks himself in teleprompter mishap
Why is Obama on Leno Tonight?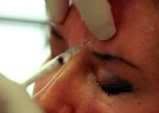 The economy is hurting our looks?
False solutions & real problems
Madoff Appeals Jailing

Baracketology:
Obama Fills Out His NCAA Bracket

The Pac-10 doesn't get the president's vote


Bush promises not to attack Obama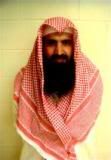 Fed judge denies release of terrorist
Gates readies big cuts in weapons
Obama ends program that let pilots carry

Moderate Democrat Caucus Emerging?


Pelosi: Enforcing
Immigration Law is Un-American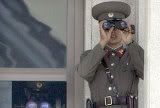 N. Korea Said to Detain US Reporters
Teen Births on Rise, 2nd Year in Row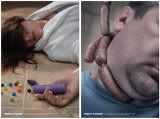 Study: Obesity shaves years off life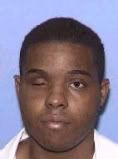 Man Ate Own Eye Deemed Sane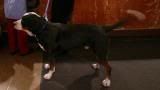 Dog eats $400,
owner recovers some of it
Flying Car Passes 1st Flight Test
Natasha Richardson
dies after ski accident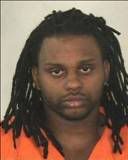 Rapper Commits Suicide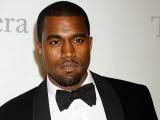 Kanye West charged
with three misdemeanors
Brown, Rihanna "Taking a Break"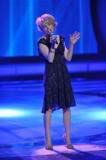 "Idol" finalist Alexis Grace is eliminated
Elimination gives 'American Idol' its final 10
Jenna names one twin Journey Jett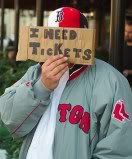 Hypocritical Artists
and Secondary Ticket Sales

Be God on Iphone

Your Printer is a Brat




Of Local Interest:


'Escorts' arrested after W Hotel complaints
Famed moonshiner kills self to avoid jail
Screenings resume at airport gates
Ponzi indictment for Alpharetta man
Council revises liquor rules for stores
Gas stations fined for price gouging
Handcuffed suspect flees Clayton deputies
Jogger To Detail Attack for Police
Kennesaw OKs daytime curfew for kids
Grenade found on Augusta golf course
Furloughs ahead for state teachers?
More bad news for two GA banks
Small Plane Down in Lake Arrowhead
Dispute Leads to Shooting Death
Braves Make Spring Roster Moves
Audit Questions Atl Council Spending



Domestica: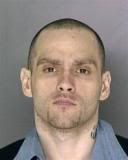 NC killers dead in Utah
Senate approves ban on texting
Posse Comitatus violation in AL?
Pat Conroy entering SC Hall of Fame
Serial Killer Killed Teens in Oregon?
Battle Over Gun Rights in Montana
Rescuers search for porpoise in NJ
Nordstrom recalls 31,000 shoes
Politica:
Obama Getting Tougher w/ Congress
Locke begins confirmation hearings
Senator Wants Remorse From CEOs
Vets Concerned About New Proposal
Symbolism of Michael Steele's new job
Bills targeting openness stay alive
CA Lawmakers talk stimulus
As the World Turns:
Sudan president returns to Darfur
Madagascar power struggle explained
Is clean water a human right?
Fresh attack on Koreans in Yemen
Extra Nato troops for Afghan vote
France to rejoin NATO
Sri Lanka children 'being killed'
Medvedev to Bolster Military in Russia
Red Cross fears for aid workers
Philippine 'rape' victim recants
Josef Fritzl admits all charges
Fritzl's daughter secretly attended trial
Crushed by his daughter's words
Fritzl lawyer: 'This is my job'
German teen killer did it 'for fun'
Goody 'tribute' before her death
France chastises Pope on condoms
In Sport: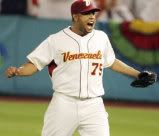 Venezuela tops United States to win Pool 2
Few roadblocks in Venezuela's way
Obama picks Heels to beat Louisville
Heart condition ends Boone's season
Sox release Josh Bard
South Korea, US through to semi-finals
NASCAR: Nostalgia rings true at Bristol
Take note, NASCAR: F1 gets it right
Michelle Wie signs with IMG
The Economy, Stupid:
Recession cools solar energy growth
Mortgage rates down, activity up
Gas, clothing push up consumer prices
US housing starts offer hope on econ.
Golf Clubs Feel Pinch of Economy
Museums doing well despite econ.
In shaky econ, a firm place to land
BidNess:
Should Sun sell to IBM?
China Denies Coke Acquisition
Valero Sees Dollar Signs In Ethanol
Matt Brittin to run Google UK
Darden Lifts Restaurant Stocks
Premarket roundup: MGM Mirage
Charming Shoppes expects 1Q loss
TekNoBabble:
Hands On With the Dell Adamo
Read all 'iPhone OS 3.0' posts in Apple
Perry Mason Would Hate the iPhone
Discovery sues Amazon over Kindle 2
Google Boosts Chrome's Speed
Twitter, Google down judicial system?
Cisco promises more Blade details
Psystar adds new Mac OS desktop
U2 Now Sponsored by RIM BlackBerry
RealSci: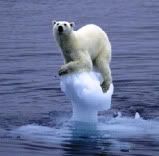 "Polar bears at risk, climate deal needed"
Antarctic reveals climate change insights
Shuttle, station crews begin girder work
Space station looks like a star
'Provigil' may be addictive-US study
Life on Mars?
'Armed' chimp gets honey reward
'Noise pollution leads to ailments'
The Game: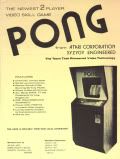 Strong Museum adds video games
BioWare Announces Mass Effect 2
GTA Comes To Kid-Friendly Nin. DS
The Godfather II Hands On
BattleForge Hands On
Trivial Pursuit Review
Ninja Gaiden Sigma II stalks PS3
The Life:
Ryanair: Classier than Hooters Air?
Dear Superstar: Geddy Lee
New Franz Ferdinand video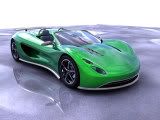 Driven: Ronn Scorpion supercar
The Orgasm Almanac
The Virus Hunter