Today's Jog Blog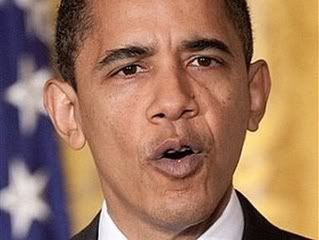 Unemployment up to 8.1%
Obama: I'm Not A Socialist
Obama 'too tired' to govern properly?
What did Rush really say?
Surging Unemploym't, Pressure on Obama
Obama's big political risk w/ budget
Small Biz Owners Say TARP Failing
Obama nominates 3 to key Treasury posts
Obama Not A Fan Of Economics Blogs
Wall Street Is Its Own Worst Enemy?

Madoff to face his victims in court
Madoff May Plead Guilty To Fraud
Madoff plea may finger others
Investors prepare for confrontation

Milton Friedman on Greed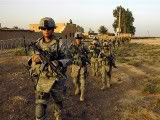 Drawdown in Iraq begins
N. Korea says intercept of missiles means war
Karzai welcomes call to reach out to Taliban
Prime minister resigns to unify Palestinians

U.S. Gift to Russia Lost in Translation



Gunman 'kills pastor in church'
Preacher Slay Witnesses Unfazed At First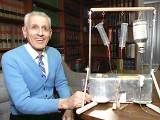 Wash. state legalizes assisted suicide

Ex-Drug Czar Says Legalize It!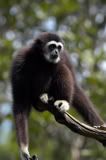 Man charged w/ owning an ape
Octomom's publicist quits
" Nadya Suleman is Nuts"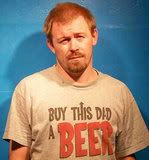 Adults Drunk Faster Than Youngsters?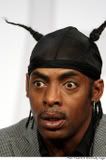 Coolio Arrested For Crack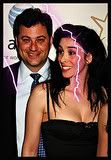 Silverman/Kimmel split again
New Star Trek trailer has landed
Terminator Salvation - new trailer
Of Local Interest: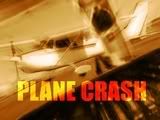 Plane crash kills 3 en route to race
Kurt Busch wins at AMS
Kurt Busch puts car in reverse after win
Lots of 'loss of value' returns expected
ATL's casino gamble
Morris Brown in a 'crisis situation'
Man survives explosion, fall from tower
Chipper leaves game with strained oblique
Replacing Felton a pricey proposition
Worry is biggest roadblock to project
Commercial real estate is next shoe
Homeless Shelter Goes Up for Sale
Severed roots are haunting
Domestica:
Gay marriage vs. democracy
Existing gay marriages on a great divide
Body found in car trunk is LA woman
Mountain of Trouble
Civilian plane crash at Camp Pendleton
California's Inland Empire
Oregon wine acreage increases
Politica:
GOP tussles over leadership, future
Cybersecurity chief Beckstrom resigns
Obama names 3 officials to Treasury
Obama Chooses US Info Chief
Orszag Urges Patience on Recovery
Gingrich - Possibility of 2012 Pres. Run
Officials to cut post-Katrina red tape
As the World Turns: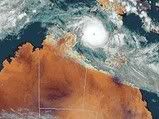 Thousands flee Australia cyclone
Pledges of peace after N.Ireland attack
Sudan's president warns foreigners
Funeral set for Tsvangirai's wife
Turkey warms to Clinton's candor
Israeli Spurns Criticism From Clinton
Clinton criticism called 'a lot of air'
Tamil family proud of son's 'sacrifice'
Benedict to visit Holy Land in May
In Sport:
Kurt Busch wins at AMS
Busch puts car in reverse after win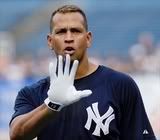 A-Rod to have hip surgery
Edwards Now Has Owens to Throw To
Manny's locked in, ticket sales up
Netherlands Stuns Dominican Republic
Truex Jr. treated for kidney stones
NASCAR weathering storm
Yang sits atop PGA cluster
The Economy, Stupid: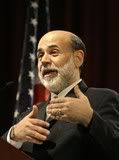 Bernanke: Fed to use all tools at disposal
'Super Saturday' help coming from IRS
Unemployment, COBRA coverage questions
Europe banks silent on AIG gains
Wall Street Is Its Own Worst Enemy
KB Home's former CEO Karatz indicted
Dow, Rohm Back At The Table
BidNess: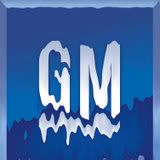 Top Repubs demand bankruptcy for GM
GM, Canadians agree to wage freeze
GM Drives Back In Time
Circuit City Stores To Close For Good
Amazon Takes Aim At GameStop
Roche Really, Really Wants Genentech
Whole Foods to Sell 31 Stores in FTC Deal
TekNoBabble:
DTV coupon program back on track
Apple's iPhone Developer Crisis
MS Allows Users to Remove Software
2nd Thoughts About Kids & Cell Phones
Twitter CEO: "hallucinogenic optimism"
Google unlikely to buy Twitter soon
Zuckerbergs Secret Twitter Account
Online social sites good tool for police
Hulu blocks Boxee once again
Google Says "Trust Us" - Should You?
Gadgets of the Week
RealSci: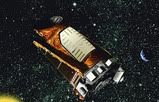 Kepler in search of Earth-like planets
Shuttle crew includes skiers, marathoner
NASA's cost overruns soar, too
Obama to OK stem cell research
Pluto is a planet again! (in Illinois)
"Optimists live longer, healthier lives"
Horses tamed earlier than thought
Seeking legendary bad astronomy
Physics Solid State Seminar
Students soar at Science Olympiad
The Game: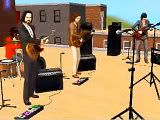 Is Beatles Rock Band game too late?
A New Battle Over Used Video Games
Video Games Live Coming to Colorado
Atari and deep history of games
GTA: Chinatown Wars Launch Center
World in Conflict: Soviet Assault
The Sims 3 Feature Preview
The Life: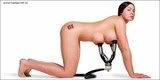 Breast-milk cupcakes vs cow-milk
Easiest retail jobs for the lazy
Getting rid of bags under the eyes
Fitness is in the cards
Taboo Women
THE 12 MOST TERRIBLE TEAMMATES