Today's Jog Blog
'Bad Bank'
Buying Binge: Dow Soars 497!

Stocks soar on bank plan
Geithner seems safe -- for now
Wall Street warms to 'toxic assets' plan
China proposes new currency to replace dollar
$50 Million in AIG Bonuses to Be Repaid
Obama's $1 Trillion Plan to End Bank Crisis
Rescue effort key to resuming lending?
Is 90% Tax On AIG Bonuses Dead?
Obama trying to temper furor over bonuses
Existing home sales up in February
Obama: Need more clean-energy funding
EPA Presses Obama To Regulate Warming

Scary! Door To Door 'Pledge
Support To Obama' Drive Begins…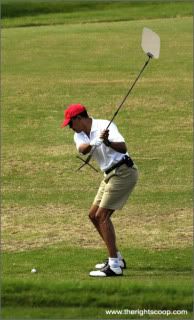 Obama and His Best Friend TOTUS

Barney Frank Calls Scalia a "HOMOPHOBE"



Alaska's Mt. Redoubt Has Erupted
Airlines cancel, reroute flights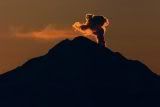 Photos: Alaska Volcano Mount...
World's cheapest car is launched
Abu Dhabi Oils Daimler's Wheels
Deadly brawl at Sydney airport
Britain must reduce its population for Gaia!
Astronauts Fail To Fix Misaligned Platform
Lance Armstrong Breaks Collarbone
Matt Lauer Banged Up by Bike Ride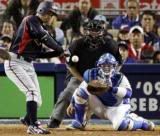 Japan Wins World Baseball Classic
WBC final shows dominance of East
Schilling announces retirement
A-Rod Doesn't Care if You Like Him
Super Bowl on Presidents Day?
Can You Safely Revert to the 'Old' Facebook?
Octuplets' mom fires free nursing service
Too much gas: Student booted from bus
Williams Recovering After Surgery
'House' rumors set Internet abuzz
Warner Offers Oddball Items on Web
Letterman is Married
Portia de Rossi PSA
Portia sorry for 'selfish' gay marriage
Vermont Senate takes up gay marriage
Steve-O and Woz
score lowest on 'Dancing'
Brown's Lawyer At Mystery Hearing
Brown -- Fight Someone Your Own Size
Brown's uphill battle to save career
Twitter: Fired in 140 Characters
Twitter Is Our Future Evil Overlord
Aniston breaks up w/ Mayer because of Twitter?
Roseanne eyes return to primetime
Table Dance FAIL
Of Local Interest:
Man Charged in 2006 Forsyth Murder Case
Accused wife killer spent $17K at resorts
Lawmakers to ease up on "sex offenders?"
Clayton rehires 100 laid-off teachers
Rec center closures worry parents
GA court revives hotel lawsuit
Tucker bar busted for illegal gambling
Noc-A-Homa wants tepee at the Ted
Did Michael Vick write book in prison?
Murray, Harrelson spotted at Clermont
Robber jumps through cashier window
Stabbed DeKalb jogger on the mend
Cause of death unclear for dumped body
State control over airport hotly debated
Home Depot shifts strategy to push bargains
DeKalb goes with Marine high school
UGA: VCU coach hasn't been offered job
Cobb man accused in death kills himself
Girl tells police of abduction attempt
Rain, severe storms headed for Atlanta
Pen lovers find the write stuff
Court tosses $5M award against DeKalb
Rescue groups plan joint adoption fair

Domestica: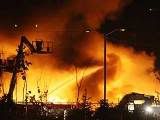 Montana crash kills 14, FAA reports
Witness: Plane jerked wildly before crash
VA Resort Worker Wanted In Killings
WI Army bases get $37M in stimulus
Oakland Seeks Answers in Police Killings
Va. Recalls Oysters Linked to Illness
Louisiana film industry in high gear
Foreclosure hits SC stabbing survivor
Poss. Plane Crash in N. Carolina
Wandering woman ID'd 15 years later
Octomom strikes again
The art of Octomom
Two More Octuplets Released
Politica:
Paterson's numbers keep slipping
Senator Gregg and the Princes Of Anarchy
Money Sarah Palin doesn't want
GOP powered Utah's 2009 session
Coleman lawyer predicts loss, appeal
Virginia's Republican Rift
Biden makes everyone laugh (on purpose)
As the World Turns:
"Israel violated medical ethics in Gaza"?
Israel's Netanyahu signs up Shas
Fatah leader killed in Lebanon
Wave of suicide bombings shows Kurdish-Sunni split
Darfur refugees suffer as aid groups leave
SAfrica denies visa to Dalai Lama
Trial opens for Mumbai gunman
Macedonia to face election runoff
Pope Urges African Leaders to Fight Poverty
Pilots die in Tokyo cargo jet crash
In Sport: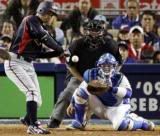 Japan Wins World Baseball Classic
Classic WBC final shows dominance of East
Schilling announces retirement
A-Rod Doesn't Care if You Like Him
Yankees' Ace Has Become a Leader
Armstrong Breaks Collarbone In Race
Super Bowl on Presidents Day?
NCAA women's tournament roundup
Goosen takes title after fitness regime
Wildcats Are Here To Stay
The Economy, Stupid:
Oil climbs past $52 on market rally
Econ contributing to abuse calls
Profiting in a Political Economy ?
Less trash as economy tanks
Is a Carbon Tax Good for the Econ?
BidNess:
Abu Dhabi Oils Daimler's Wheels
Tiffany forecasts 2009 profit low
Walgreen profit slowed by restructuring
CF urges stockholders to reject Agrium bid
Intel freezes top pay, reprices options
'Ann Arbor News' Closing in July
Bristow Group to cut 10pct of work force
General Growth extends debt consent date
TekNoBabble:
Salesforce Tweets a Bit Too Loudly
Dell Smartphone Ruled Too Dull
Can You Safely Revert to 'Old' Facebook?
Carbonite Loses Data, Sues Suppliers
Smart Grid could be vulnerable to hackers
Meet Nurse iphone
The real cost of free music?
What if the Palm Pre Bombs?
RealSci: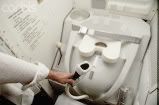 ISS piss-recycler still troublesome
Astronauts prepare for final spacewalk
Senior finds error in supercollider
Report on Utah's mentally ill in dispute
What to Expect From a Colonoscopy
Eating Mushrooms Helps Cut Cancer Risk?
Obama taps Blumenthal as health IT chief
The Game:
Alyssa Milano in Ghostbusters Game?
'Max Payne' returns
Man killed, waiting to play game
Hard times and gaming
Wii Keeps Game Industry Going
A Not-So-Secret Metallica Show
German retailer pulls violent games
Amazon does video game trade-ins
The Life: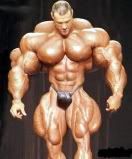 Bodybuilding For Beginners
RANK THE MISS RUSSIA GIRLS
Guides for the Road
Grass on the wicket – can I play cricket?
Top 10: Nature Retreat Deals
2-Button Or 3-Button Suit?
Lower Your Spring Energy Bill