Today's Jog Blog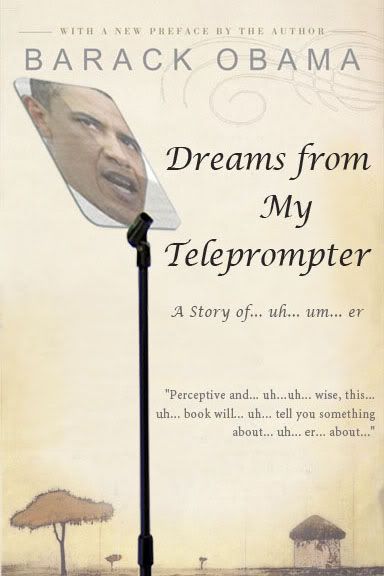 Obama's Full Interview
On "The Tonight Show"

1st sitting Prez appears on 'Tonight Show'
'Tonight' appearance becomes 'special' event

Obama's Special Olympics Joke

Bush Book on Set for 2010
Obama Has Deal For Two Books

US House OKs 90% tax on firms' bonuses
Tax code mustn't be used as weapon
Poll: 76 pct Want Bonuses Returned
Dems blame each other on AIG bonuses
Senate Now Tackles AIG Bonus Bill
Madoff Lawyer Presses Case for Bail
Biden on Stimulus Spending
Twitter Responsible for Economic Downturn?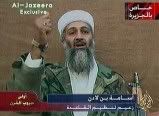 New Bin Laden Tape on Somalia
Topple Somali leader - Bin Laden
Some Gitmo detainees to be released in US
Obama calls for 'new beginning' with Iran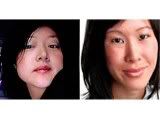 US Journalists in North Korean Custody
Lisa Ling's Sister Detained On N. K Border!
Nationwide Strikes Paralyze France
French workers strike over crisis
Anger over President Sarkozy
UK spend 20,000 Sterling on Second Life!
Memphis, Villanova survive
Bruins avoid early ouster, 65-64
Huskies win big w/o ailing Calhoun
TX high school held cage fights?
Florida student suspended for farting
Bowlers brawl over bowling etiquette
Vet rebuilds ailing crocodile's face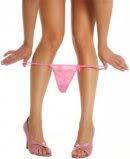 NJ considers ban on 'Brazilian' wax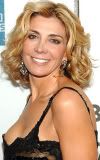 Richardson's Death Prompts Questions
Broadway dims lights in tribute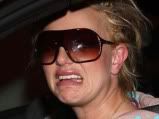 Britney Granted Restraining Order
Spears 'Turns Down Autobio. Deal'
Of Local Interest:
State pays $3M to Bluffton crash victims
Perdue says Obama Proves GA Not Racist
GOP lawmaker blocks Obama honor
Census: Fulton tops 1 million mark
Board opens $23.5M of stimulus for bids
State gets $8.5 million in settlement
Special session planned for legislators
2 Men Rescued After Scaffold Collapse
Man escapes from trial, still sentenced
Funeral home fined; mishandled bodies
Grenade found on Augusta golf course
Couple charged in tot's apparent drowning
Delta launches mobile check-in
Bulldogs show off at Pro Day
AmericasMart cuts 10% of staff
30 gas stations fined, price gouging
Teen says he lied about friend's death
Injured Jogger's Family Says Thanks
Ammo Shortage May Affect Police
2 injured in Bartow plane crash
House restores money for nurses
College's water bill due again
ASO to cut pay, freeze hiring
Domestica:
Army to end forced extended tours
US deports former Nazi guard
Major floods in midwest?
Alabama bridge baby killer guilty
SD governor signs smoking ban
Wolf hazing begins in central Idaho
Indiana makes class time count
Sara Jane Olson Arrives in MN
Nevada state bug named
Cops: Mom bites, punches principal
Politica:
Biden talks jobs at St. Cloud
Bob Barr: Time for change w/ Cuba
Shouldn't government downsize?
Health-reform effort must not fail
Health debate to change malpractice?
Obama's job approval falls off
Ex-candidate sues DA
As the World Turns: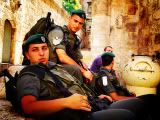 Israeli soldiers break ranks on Gaza
Austrian Guilty of Murder, Incest
Fritzl sentenced to life
Africans reject Madagascar leader
Pakistan orders Sharif ban review
Dire times in Sri Lanka's war zone
Mugabe appeals for Zimbabwe aid
Obama 'mulls Afghan army boost'
China to flex naval muscles
Pope's first giant Mass in Africa
Pope Greeted With Cheers, Parties
Multinationals condemned by Pope
Impeach the Pope?
Can Catholicism help Africa?
Underwater volcano erupts
In Sport:
Memphis, Villanova survive
Bruins avoid early ouster, 65-64
Huskies win big w/o ailing Calhoun
Are Kickers Too Good?
Coles to stay at Miami
Gillispie rumors swirl at Kentucky
Mackey wins 3rd straight Iditarod
NASCAR, Goodyear to test at Indy
NASCAR Revs Up Chrysler
The Economy, Stupid:
US to Aid Auto Suppliers
Lewis: TARP Firms Owe Back Taxes
Crude oil prices back above $50
Jobless claims jump by 185000
Historic Hotel Files for Bankruptcy
Pay-to-play kickback scheme
New startups retaining optimism
Inflation rises, trade gap shrinks
BidNess: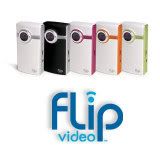 Cisco buys Flip Video maker
Ballmer: MS Still Wants Yahoo!
Wal-Mart lowers kids' eyewear prices
FedEx: We're Done Falling
Buick Earns Best Dependability
Citi shares rise 20% on stock plan
A Rorschach Test for IBM, Sun
GE Capital Will Make Money in '09
TekNoBabble:

Researchers hack Safari in contest
Sony expands book downloads
MS releases Internet Exp. 8
AT&T to offer iPhones w/o contract?
iPhone OS 3.0 jailbreak
Nielsen: Twitters Grows 1,382 Percent!
How Google's Showing Off Chrome
Hidden iPhone Tethering Feature
RealSci: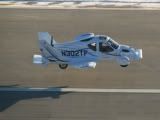 First roadable airplane takes flight
Solar panel install on spacewalk
New route for Mars rover
NASA has robotics competition
Dino Fossil stirs feathery debate
Kiwis solve global warming riddle
Anthropology , Evolution and Science
The Game: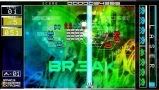 Space Invaders Extreme preview
Spring 2009 Game Gift Guide
Resistance: Retribution Review
BattleForge Hands On
Trivial Pursuit Review
The history of game consoles
Owners of game shop arrested
March Madness video game
The Life: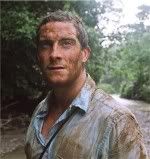 The Bear Grylls Survival Manual
The World's Rarest Car
Champagne For Any Budget
The Upside of Ugly
Last Stand of the American Salmon
"Punisher: War Zone" on Blu-Ray