Today's Jog Blog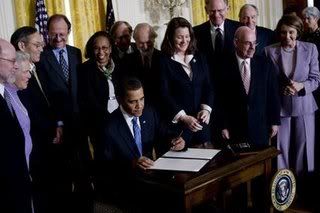 Obama reverses embryo research ban
Obama Says No Human Cloning
Stem cell approval cheered in California
Obama's health principles, translated
75% believe Const. guarantees right to guns

Obama: I'm Not A Socialist




What does one TRILLION dollars look like?
Comparison: Scuba Diving and Investing
Former Aussie PM warns against bailouts
European Bank Chiefs See Potential for Pickup
Democrats Stung by Dissenters
Specter says nation on 'brink of a depression'

What 9,286 Earmarks Look Like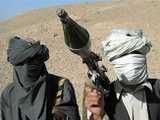 Obama floats talking w/ Taliban
"Deals w/ Taliban could be dangerous"
"Call on moderate Taliban useless"
Talking to the Taliban has failed before
75yo Saudi Woman Sentenced to 40 Lashings
100% Vote for Kim Jong Il
Stranded S. Koreans allowed to cross border
US, South Korea open war games
China says activity by US ship illegal
China on alert for unrest on Tibet anniversary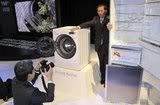 Vatican: Washing machine
liberated women more than pill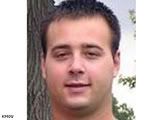 Suspect charged in pastors shooting death
US becoming less Christian?
Vampire skeleton found in Italy?
Twitter Accounts Hacked By Porn Spammer
Facebook temporarily loses photos in failure
Google Docs Glitch Exposes Private Files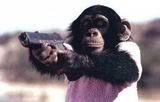 "Chimps Can Stockpile, Use Weapons"
Amy Winehouse Banned from US?
Britney lets vajayjay hang out on stage
Dancing With The Nerds
Dancing W/ Woz: ' Teletubby going mad'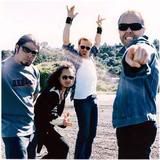 Metallica singer gets food poisoning
Lars Ulrich makes illegal download

Ashlee Simpson moves to 'Melrose Place'

Turtle Rapes A Shoe


The Most Amazing Computer Ever?




Of Local Interest:



Brand Atlanta loses city funding
Mexican drug cartels plague Atlanta
Bigger fines sought for 'Superspeeders'
Grocery sales taxes making comeback
Plane crash victims ID'd
2 killed in Lawrenceville Hwy. wreck
MARTA tops ridership list but faces cuts
Gun in diaper bag at DeKalb courthouse
High court reverses Fulton judge's tax ruling
Warrior in Delta fight worked both sides
66 pounds of cocaine found in apartment
Body found along Chattahoochee
Economy delays Emory's expansion plans
Coke shareholders hold rare meeting here
Aquarium chief leaving for Las Vegas job
200-300 properties to be auctioned
Atlanta attorney Frank Swift dies
Gunman Shoots Clerk During Robbery
Woodstock Teen Remains in Jail
Man slain at Fairburn party IDd
Domestica:
Suspect charged in church shooting
Shots fired near Texas grade school
Catholics angered by proposed bill
Police boss apologizes to judge
NJ's comptroller fears stimulus theft
1 in 50 American children homeless?
Firefighter wins Seattle stairclimb
Flamenco festival in NM suspended
Phoenix gun seller goes on trial
Thief stuffs Klondike bar down pants
Politica: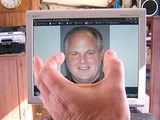 Limbaugh draws more partisan fire
Senate Dems Struggle On Key Votes
Court limits use of race in voting districts
Treasury secretary selling NY home
NY Times raises another $225M in sale
NY wants fed money for speedy rail
Birthday salute to Ted Kennedy
NJ gov to lay out 2006-level budget
More charges in Palin e-mail hack
GOP: "Allow sick banks to fail"
A plan for pot
Revolution Time: We Need Weed
NH House weighing medicinal pot bill
Maine skiers warned about owl attacks
As the World Turns:
Deep divisions over Tibet anniv.
Bosworth: N. Korea move regrettable
Sudan frees president's chief opponent
Fifteen dead, minister hurt in Sri Lanka suicide attack
Tsvangirai calls crash an accident
Israeli West Bank mines 'illegal'
Plane crashes into Lake Victoria
'Militants die' in Pakistan clash
Swiss playboy: 6 yrs for blackmail
'Scores die' in Sri Lanka clashes
Obama to visit Turkey in April
Australian cyclone weakening
Kangaroo breaks into home
In Sport:
Topps launches 3-D baseball cards
Puerto Rico comes back, sinks Dutch
A-Rod has surgery on hip
Another good sign for the Sox
Yang up 313 spots in world rankings
Wade hits for 48 in 2 OT win
Italians praise ''intelligent'' Beckham
What's to stop friends from fighting?
NASCAR to review tire flap
Truex slowed by kidney stones
The Economy, Stupid: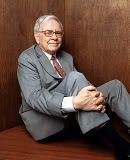 Warren Buffett on the Economy
Buffett: "Economy to recover in 5 years"
I Blame Warren Buffett
World econ to 'shrink' in 2009
Newspaper Industry Suffers Dual Blows
SEC sues investor, $1B scheme
The Madoff Case: A Timeline
Ruth Madoff gets her own attorney
Family Secrets, Madoff -Style
The economy and public transport.
BidNess: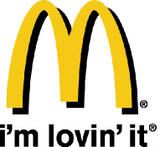 McDonald's Stays Golden
Merck banks big on Schering savings
Big Pharma bulks up with Merck-Schering deal
Chinese prices record rare fall
Capital One slashes dividend 87%
AirTran expects profitable year
Southwest begins Minneapolis flights
Cedar Fair cuts dividend, to sell land
GE to sell FDIC-backed bonds
Palm Seeks $49M w/ Stock Resale
TekNoBabble: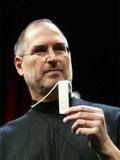 "Please approve missing children app"
Apple Store Tops 25000 Apps
What's Wintek making for Apple?
A Mac netbook arrives Q3?
10 papers to Fold Or Go Digital Next
Google reprices employee options
Google Docs suffers security lapse
Google settles voicemail patent claim
Nokia says its 4G position has not changed
Networking, blogs more popular than email
Facebook post costs Eagles worker job
Facebook Blocks Spammers with Restraining Order
Maggiano's: Free Food for Twitter Followers
50 Useful Adobe Illustrator Tutorials
50 Media Sites Bloggers Link To Most
Helpful Twitter Resources
Five Fun Google Earth Time-Wasters
Seagate, AMD Demo 6-Gbps SATA
Modular Windows plan 'welcomed'
Vista to XP 'downgrade' lawsuit revised
Dancing with the Woz
Google Docs suffers privacy glitch
RealSci:
Stem-cell stocks jump on Obama policy
Obama's shaky trust in science
Scientists present news on climate
Weather excellent for shuttle launch
Countdown under way for Discovery
Kepler Launch: An Eyewitness Report
'Decoding the Heavens'
Perfect blend of interests
The Game: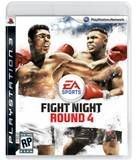 Rumble in the Jungle: Ali vs Tyson
Expert: 'Resident Evil 5' Not Racist
Resident Evil surprise for Wii?
So You Want to Be a Game Designer?
Video game show lures OK man
Five of the Most Evil Game Nazis
We Ski & Snowboard Review
Fallout 3 Hands On
Klonoa Hands On
The Life:
Evel Never Dies
Most Inappropriately Named Teams
OUR 7 FAVORITE "OH" FACES
"Lost" Beatles, Stones Photos Found
Running From Addiction
Unsung Baywatch legend remembered