Today's Jog Blog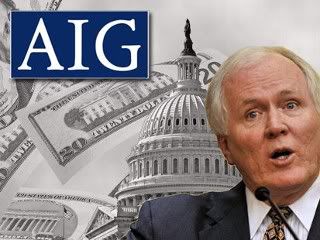 US to claw back AIG bonuses, eyeing tax
AIG outrage dominates insurance hearing
Obama claims he didn't know about AIG bonuses
Schumer Threatens AIG Execs

Dodd to Undo Protections He Put In
New International Currency?

The $1.4 Trillion Obama Tax Increase
Am Legion Opposed to Veterans Plan
Senators slam plan for wounded vets
Patients die in 'third-world' hospital
JournoList: Inside the echo chamber
Journalism or JournoList-ism?
Newspapers & Thinking the Unthinkable

Obama Sued Citibank to
Force it to Make Bad Loans

Obama to appear on Leno


Bernie Madoff's new mug shot
Madoff Victims Claim Theft Losses
Ruth Madoff's Dwindling Fortune
Hillary Clinton, Sarah Palin
enter world of comic books
Ginsburg to have 'precautionary' chemo
Fritzl admits rape, denies murder
Bringing the cellar to life in court
Tape of captive daughter played at trial
Virginity Rates by College Major
Winner of pancake
eating contest dies on stage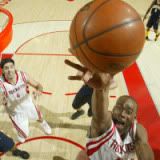 Rockets' Landry wounded in shooting
A-Rod Kisses Himself In Magazine
Dora the Explorer Gets Makeover
Apple Shows Off iPhone 3.0
Cut and paste and more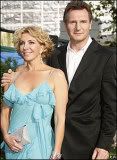 Actress Richardson
brain dead after ski crash
Rigged? Idol staffer says
show already picked final 4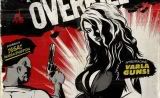 Overkill is 'most profane game ever'

Britney has "The Diarrhea"




Kardashian Sticks Up for Lohan
World's Best Job
contestant in porn scandal

Natural Sunscreen
Made With... Hippo Sweat?!

Two Guys Who Spend
Too Much Time Together




Of Local Interest: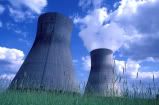 GA Power to build nuclear reactors?
Infant girl left at Marietta hospital
Police report details Buckhead assault
King Estate strikes deal w/ EMI
MARTA: Some lines could be cut
Chickens must go, Roswell tells homeowner
DeKalb water main repairs to take days
Train hits truck stuck on Norcross tracks
Jogger near Briarcliff stabbed
Atlanta enjoys burst of events
Oprah sends cleanup crew to Tech
House includes money for school nurses
Councilman resigns amid race suit
Nice drink, but Lanier still thirsty
Foreclosures reach new record high
Pedestrian Struck, Killed on I-85
Atl Woman Stabbed While Jogging
Band's sound, not look, is like U2
Ted's Montana Grill going downhill?
Domestica: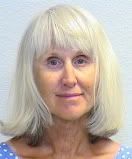 '70s radical freed from Calif prison
Olson to serve parole in Minn.
Man gets 40 yrs for church arson
White House Fountains Dyed Green
St. Patrick's Day or Shamrock Day?
Louisiana shooting puzzles witnesses
State police raid cockfighting ring
Texas jail was an "Animal House"
Sex offender dodges court in Colorado
Montana habitat project funded
Imus' Cancer Provoked by Stress?
Politica:
STEELE: THE RECONSTRUCTIONIST
Obama Defends Budget Proposal
Obama Team Derides Cheney's Criticisms
Obama makes first judicial pick
Red tape cut on offshore energy
Take Me to Your Union Leader
Bloomberg Gets DOJ Nod
NY Senate plan halves subway fare hike
Beseiged VA GOP chief rebuts critics
Battle looming over Idaho's stimulus
As the World Turns:
Mexico army 'surge' quells violence
Madagascar mayhem ousts president
Pope visits Africa's growing flock
Pope says condoms make AIDS worse
Peacekeeper dies in Darfur shootout
No new oath for Pakistani judge
Sri Lanka dismisses EU truce call
Russia announces major arms buildup
World Bank appeals for water investm't
Democrats versus the Dalai Lama?
In Sport:
Phillies' Hamels Has Inflamed Elbow
Ramirez philosophical about injury
Jets want Jay Cutler?
March Madness is here
Toyota Announces 2009 Racing Plan
Wins not points to decide F1 title
The PGA TOUR's Surprising Five
PGA Tour, military connect
The Economy, Stupid: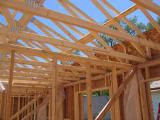 New home construction jumps 22%
US housing offers hope on economy
Ahead of the Bell: Wholesale Inflation
Recession Steals Nucor's Earnings
More business travelers flying economy
Obama Acts to Aid Small Businesses
Growing pessimism on economy
BidNess: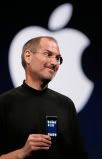 Apple stuck in recession purgatory
Discovery sues Amazon.com
Seattle PI ends print edition
Nokia to lay off 1700
Caterpillar to lay off another 2500
Pharma Agreements: Why Pretend?
Peabody to develop Indiana mine
Anglo American sells Ashanti stake
Wynn not to use funds on takeovers?
TekNoBabble:
Cisco declares war, embraces open source
Apple to show off new iPhone software
AroundMe for iPhone
Dell's ultra-thin laptop on sale
Facebook Offers Optional Privacy
Google Earth Adds Historical Photos
Did Google Chrome Just Get Even Faster?
AMD to Intel: We'll come clean if you will
Comcast Customer Passwords Exposed
Leaked Comcast User Data Found Online
HP goes to market w/ new batteries
RealSci: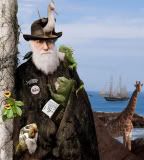 Darwin debate evolves into House bill
Russian rocket launches Euro satellite
Global warming still up for debate
A crash course in climate change
Global Warming: The Backlash Begins
Maldives - Carbon Neutrality by 2020
ULA snags $600M NASA contract
My, What a Toned Brain You Have!
Botox Rival Fades Frown Lines
Brain Decline Begins At Age 27
The Game: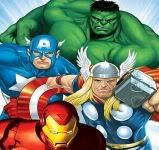 Marvel inks online gaming deal
Amazon No Threat To GameStop
'Super-fast' game download launch
Game lights spur epilepsy concerns
Legend of Zelda: Video game sacrilege?
Sonic and the Black Knight
GTA: Chinatown Wars Launch Center
Download - Alien vs Predator 2 Demo
The Life: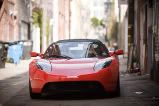 Tesla Roadster is Sex on Wheels
Shacking Up 101
Surviving the Office Lunch
Are You Her Fixer-Upper?
20 Graphic Novels U Should Read
Become a Triathlete