Today's Jog Blog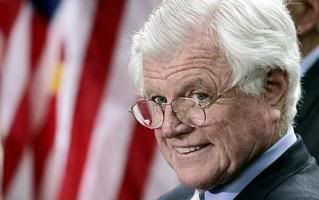 Obama to deliver Kennedy eulogy
Death deprives Dems of 'supermajority'
Polling Shows Mixed Views of Kennedy
Dems use Kennedy death to push health care
Dem HQ vandalism done by Dem
Official says real unemployment rate 16%

Randall Terry Kicked Out of Town Hall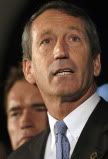 Bauer to call for Sanford's resignation
Sanford Close To Impeachment?
Sanford soap opera hitting sweeps
Bauer's Gambit: Here We Go Again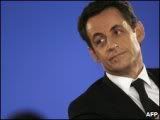 Sarkozy to call for crackdown at G20
Merkel Backs G-20 Bonus Crackdown
France tightens bonus rules
France: Bankers should pay for mistakes
Feds OK permit for nuke plants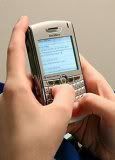 Houston schools ban "sexting"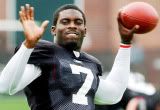 Civil groups rally around Vick
Plaxico tells of his fateful night
Steven Seagal
Sued over Reality Show

Jackie O's half bro -
child porn charges

Texting/Driving PSA Too Graphic?



Beer prices are going up
SPCA CEO's Dog Dies
Sex trade ring busted in Houston
Fall Out Boy singer arrested
3 suspects sought in Lohan burglary
Indigo Girl helps prison choir make CD
Crime story author Dominick Dunne dies
Of Local Interest:
Bullying didn't lead to boy's suicide
Woman dies after tubing crash
City settles race bias suit
Atlanta fires 911 chief
Cops reject review board
Man wanted in bank robberies
Vick jerseys still a big seller
Ga. woman turns 113
MARTA to spend on image
100 suspected swine flu cases at GT
Number of ATL hotel visitors declines
How cops cracked Vernon Forrest case
MLK memorial tied up in red tape
Lack of urgency in ATL AIDS efforts?
Judge hears sex offender law challenge
Reservoir prop. for Dawson Forest site
2 ATL men detained in Sierra Leone
Safer to use credit card or debit card?
Domestica: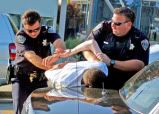 Teen bomber charged as adult
Firefighters battle blaze near LA
SAT Scores Fall as Gap Widens
BART union OKs new contract
Kent teachers to vote on poss. strike
Couple indicted in TX starvation case
Central LA 'hot spot' for swine flu
Oregon receives crime fighting grant
Politica: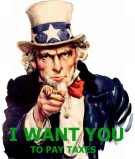 Are higher taxes inevitable?
Vacationing Obamas Go Out to Dinner
It's an overreach, Governor
Fund-Raiser Is Released on Bail
CIA torture indictments? No thanks
Schwarzenegger mourns `Uncle Teddy'
Don't blame Obama?
Making The Case Against Cox
As the World Turns:
French Hostage Freed in Somalia
Hunt for Kandahar blast survivors
Tropical storm Danny heads for Bahamas
Top Iraqi Shiite leader dies
Brass band defends visit to Libya
Russia vows to protect S Ossetia
Iran working to prevent Israeli strike
Korean family reunion talks begin
Arctic Sea officially impounded
In Sport:
Committee Considers Punt Issue
Source: Rubio deal not done yet
The Bad News Sox
Sanchez Named Jets Starting QB
Summer Bird, Quality Road top Travers
FIU takes risk w/ tournament threat
Strasburg, top picks highlight AFL
NHL bids to buy Phoenix Coyotes
The Economy, Stupid: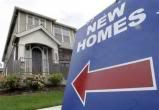 New home sales blast past expectations
Orders for Durable Goods Surge in July
AAA: Late Labor Day = Less Travel
Grand total: 690000 Clunkers clunked
Slipping after the surge
Crude Inventories Up, Prices Down
Savings and Loan Sector Profit
BofA, SEC stay on judge's hot seat
Merkel Eases Tone on Opel
BidNess: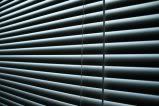 Companies recall blinds after deaths
Nokia Dials Up Mobile Payments
Williams-Sonoma ekes out profit
Markets Buzz About Alcatel-Lucent
US Airways raising checked bag fees
Myriad Genetics shares rise
SBA turns to YouTube
Help Shine a Light on a small business
TekNoBabble: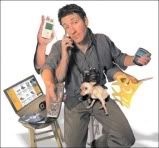 Study: Habitual multitaskers do it badly
Sony launches Amazon challenger
MS Turns Black Into White, Apologizes
Wikipedia Tightens Editing Policy
Google Uses Crowdsourcing for Data
Iowa athletes tread carefully
IBM reports huge rise in malicious links
Amazon`s Head Start in Cloud Pays Off
RealSci:
Testosterone Linked to Financial Risk
Wolf Hunt Begins in Idaho
Discovery Finds No Launch Luck
Galileo's Telescope: Facts, Myths, More
SKorean Satellite Believed Destroyed
Swine Flu Facts: Preparing for Pandemic
Salmon return to Paris after 100 yrs
The Game:
NBA 2K10: Kobe's Spinning
Tropico 3 First Impression
Star Trek Online First Impression
Ashes Cricket 2009 Review
Osmos Review
Spot On: Blind leading the blind
Fallout 3: Broken Steel Review