Today's Jog Blog

Clunker Sales Honored Till Tuesday
'Clunkers' won't save auto market?
Big Liberal Joins Birthers

Why Not Cash For Cluckers?



Obama Officials: End of Recession is Near
White House Points to Economic Revival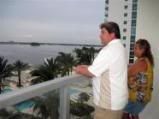 Fla. highrise has 32 stories, 1 tenant
Jobless grad sues college for tuition

Barney Frank Admits It's
About Single-Payer Healthcare

Obama Trims Sails On Health Reform
UBS could escape fine in US tax case
Feud between O'Reilly and Olbermann settled?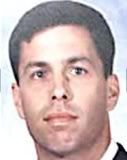 Remains of first Gulf War casualty found
Iraqi PM, Kurd president meet over feud
6 US troops killed in Afghanistan
Iran Puts Opponents on Trial, Critics Vocal
Swiss to Discuss Detained Americans with Iran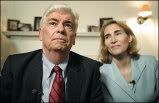 Sen. Dodd Fighting Prostate Cancer
Sarah and Todd Palin Divorcing?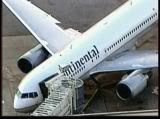 Turbulence hurts 26 on US flight
Candidate has beer with boo-er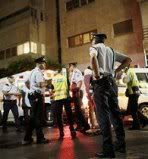 Israeli Police Hunt for Gay Club Gunman
Chavez Pulls 34 Radio Stations Off the Air
Filipinos Mourn Aquino
China bans bad breath in space
Shuttle Glides To Safe Landing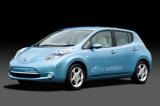 Nissan's electric car: The Leaf
Woman begs for smokes, arrested
Monopoly turns violent... Boardwalk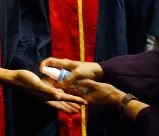 Agents Seize Skin Products
New HIV strain discovered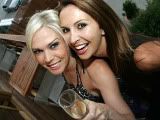 TWIT's: New social phenom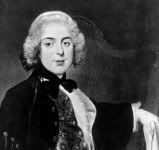 Unveiling of new Mozart
piano pieces in Austria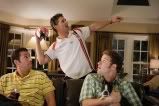 'Funny People' wins weekend
Doesn't change box-office slump
Spielberg hops on remake of 'Harvey'
Ken Burns' newest documentary
Stage Collapses
Before Costner Concert
Eminem fires 'Warning'
shot at Mariah Carey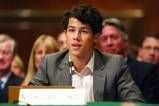 Mr. Jonas Goes To Washington
Mark Wahlberg marries girlfriend
Of Local Interest:
Fans cheer Falcons at training camp
ESPN's 'GameDay' headed back to ATL
Terrorism trial begins Monday
Forrest case on 'America's Most Wanted'
Perdue plots a water strategy
Ga. investors fight for their funds
Police suspensions add up in time, pay
ATL man arrested for SC armed robbery
Gwinnett's $37mln land deals questioned
Economy derails mixed-use projects
"Real Housewives" opens to big ratings
Tenn. Earthquake Felt In Georgia
Outside Magazine high on Atlanta
Domestica:
146 NYC flyover photos released
New GI Bill sending vets to school
Praying man let his daughter die
Police try to retrace Diane Schuler's route
War Hero's Mother Christens Destroyer
Texas plant fire out after evacuation
Infant Dies After Hit-And-Run
Minn. sues firm that monitored bridge
Politica: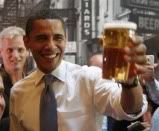 Gates Says He Can Joke About Arrest
McCain gives Obama credit on econ.
CA Still Not Out of Budget Hole
Health care debate shifts to Main Street
Obama's to Blame for Birther Movement?
Senate Panel Endorses Sotomayor
1.5 mln to exhaust jobless benefits
As the World Turns: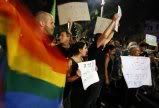 Gay Israelis rally after shooting
American hikers arrested at Iran border
Nigeria photo shows leader alive
Bombs in Baghdad Kill at Least 29
Eta's empty message
Court: Musharraf's actions 'illegal'
Troops move in after Pakistan riots
Iran witnesses: Neda memorial
Malaysia Cracks Down on Protests
Stray SKorea fishing boat held in North
In Sport: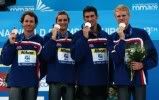 Phelps bags 5th gold
Wie, Inkster on US Solheim Cup team
Peavy happy to be on South Side
Countdown to Beckham
Buehrle sets sights on CC, Yankees
Holliday leads Cardinals past Astros
Matthew wins Women's British Open
Vikings: Five things to know
The Economy, Stupid:
Greenspan: No need yet to raise rates
Swiss, US May Have Deal On Banks
Stimulus has yet to really boost GDP
Stocks End Mixed on GDP News
Monthly credit card payments increase
Bank Bonus Tab: $33 Billion
House Passes Bill to Curb Exec. Pay
When Does a Recession End?
BidNess:
Opel suitors must improve bids
Yahoo Labs chief sees search opp.
Disney World Raising Ticket Prices
Honda expands air bag recall
Low price of milk challenges farmers
Chevron profit plunges 71% in quarter
Can your business work smarter?
TekNoBabble:
How Apple can mess with your life
The Microsoft Trade was a Winner!
Student found liable, music-swapping
Windows 7 RTM reviewed
Amazon E-book Deletion Prompts Lawsuit
eBay could ditch uncrackable Skype tech
Lowdown on Lightweight Laptops
MS Acknowledges Mobile Mishaps
RealSci:
Blind Drivers Test Retrofitted Car
Comets 'not cause of extinctions'
Scientists: Some Fisheries Recovering
Insights gained from beyond time, space
Giant Jellyfish May Return to Japan
At work: Julie Schablitsky
The Game:
Section 8 Hands On
Batman: Arkham Asylum
Wolfenstein
Borderlands Hands On
Shatter Review
G-Force Review
Roogoo Attack Review