Today's Jog Blog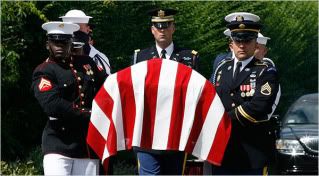 Mourners gather in MA for Kennedy
Thousands show as Boston bids farewell
Momentum for Temporary Replacement
Celebrities honor Senator Kennedy online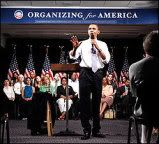 No truce in health care battle
Dems Avoid Tort Reform in HC Debate
Is Health-Care Reform Doomed?
Top House Liberal Attacks Blue Dogs
Partisan Jabs Continue in Health Care
Farmer protests Obamacare with crop circle
Fed: Ben Bernanke hit by ID theft

Congressman Demands to See ID

Senator gets cheered: "You can fire me"


US Navy: Pirates
fire on US helicopter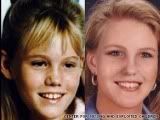 Girl missing since 1991 found alive
Missing girl 'found 18 years on'
Denver sets $1 fine for pot possession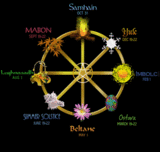 Wiccan inmate sues TX prison system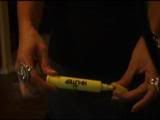 Trend: Anal Beer Bongs?

Grandma Attacks News Crew w/ Hoe



Nude model arrested at the Met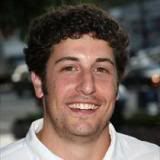 Monkey goes ape on Biggs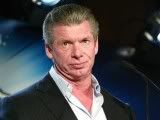 Vince McMahon
draws ire from gays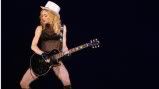 Madonna booed in Bucharest
Beyonce Lines Up VMA Performance
Anne Heche: Crazy Bitter Divorcée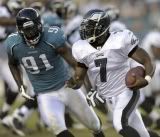 Eagles fans cheer
Vick's return to NFL
Of Local Interest:
City replaces 'Marin' Luther King sign
Vick's Bankruptcy Plan Approved
Metro ATL unemployment: 10.7%
'Black agenda' memo stirs mayor race
Women mugged near GT campus
Thrashers have NHL's worst fans?
Braves unravel against Padres
Turner appeals McDavid verdict
Domestica:
Ill. jail escapee caught in TX
Tropical weather coming to Northeast
2 fires scorch Angeles National Forest
Drop in LA water, power consumption
Gov't Slow On 'White Collar' Immig. Crime
Son questioned in suspicious Maine death
NJ bishops target same-sex unions
Gay Couple Challenges FL's Adoption Ban
Mississippi remembers political 'giant'
Politica: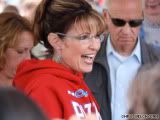 Palin in another scheduling mishap
We've got a real race in Louisiana
SC gov: Travel probe 'selective outrage'
Obama Family Goes for a Bike Ride
Quinn spikes campaign finance bill
Richardson Cleared in Federal Probe
Mr. & Mrs. Blagojevich visit 'The View'
As the World Turns: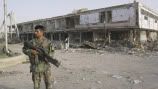 Afghan Taliban Cmdr Captured
Britain and the Lockerbie Bomber
Press wary of Israel 'manoeuvres'
China opposes Dalai Lama's visit
Abdul Aziz al-Hakim
Delay Muddies Afghan Vote Count
Hijacked by climate change?
Arctic Sea's 'hijackers' charged
New Jersey fury at Gaddafi 'stay'
In Sport: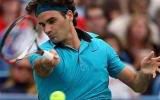 Federer wins Cincinnati title
Penny, Red Sox part ways
Tiger: mum's the word
A history lesson with Rick Pitino
Childress Denies Locker Room Divided
Rangers recall Strop from Minors
Bolt may rest after Zurich event
Former UK Coach Faces DUI Charges
Live - Uefa Europa League
The Economy, Stupid:
After Cash for Clunkers, higher prices
Nearly A Third Of Banks Lose Money
Tech leads turndown
Dow Up in Mixed Market
2Q GDP Surprisingly Unrevised
AIG stock up 274% in August
Ex-Stanford CFO pleads guilty
CA closes $1.5 bln deal for IOUs
Ca's last auto plant to close
Jobless Claims: A Meltdown?
BidNess: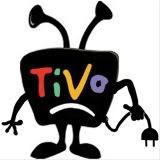 TiVo sues AT&T, Verizon over DVR
787 Dreamliner update raises stakes
Antitrust watchdog probes Google Italy
FCC to examine competition in wireless
Toll Brothers lost $472 million in Q3
Ford to boost F-150 production
SBA turns to youtube
TekNoBabble: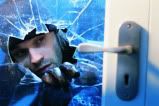 Facebook, Twitter Lead To Burglary?
Snow Leopard Makes Accessibility Strides
Nokia N900, Maemo 5 Get Official
Facebook ratchets up privacy controls
Find Free Apps for Your iphone
Google Book Search? Try Google Library
Sirius Taps Into iphone's Success
Yahoo Enhances Search, IM, Mail
RealSci:
New Exoplanet Shouldn't Exist
Fossil Feather Colors Decoded
Swine Flu Facts and Tips
Shuttle valve passes troubleshoot test
Avoiding Archaeological Disasters
THE MANGA GUIDE TO PHYSICS
Sci-Fi breaks from fantasy
The Game:
Fox to Stress Test Xbox Servers
Video games may relieve depression
All you need is the Beatles? Maybe not.
Venezuela to Ban Violent Games
PB Winterbottom's home at 2K Games
Why 'Batman: Arkham Asylum' Matters