Today's Jog Blog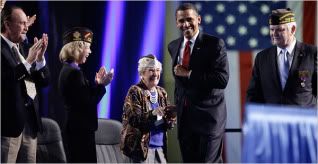 Obama's Address to Veterans
Obama lashes waste in def. spending
VFW To Obama: Explain Health Plan

Couric Blames 'Fear and
Ignorance' for Town Hall Protests

Goodbye to Public Option?
Libs upset over Obama concession
Obama to appear on BlogTalkRadio
Bill Tells Heckler To Join Town Hallers
WH abandons email snitch address
Man carrying weapon at Obama protest
MSNBC Guest Can't Ask Question

Stocks tumble as investors worry
Cash for Clunkers boosts Japan
Hackers steal 130 million IDs
US Indicts 3 in Theft of Accounts
Anger over Bollywood detention
Bollywood star criticises US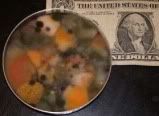 95% of Dollars in DC Show Cocaine
China Trims Treasury Holdings
Pay czar says he can "claw back"
'Clunkers' driving up car prices?
Why is Asia Dominating Recovery?
Cop who arrested Gates speaks
Rezko mansion sells for $2.8 million
AT&T may end white pages delivery
Hutchison announces
run for TX governor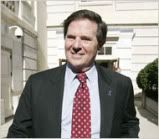 Tom DeLay joins
'Dancing With the Stars'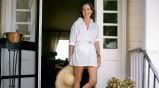 Jenny Sanford: 'I feel
sorry
for the other woman'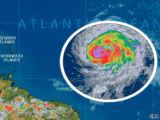 Bill could be major hurricane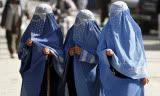 New law allows husbands to starve wives
New Trial Begins For Iranian Protesters
Aid group says Shiite rebels storm camp
Extermination Of Iraqi Gays By Militias
Afghans Prepare For Presidential Election
Russia Said to Hold Hijackers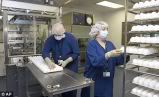 Swine vaccine causes killer nerve disease?
Swine flu inspires new video game
Can Running Actually Help Your Knees?
Woman pregnant with 12 babies
Older Women Becoming Sex Tourists
Mystery of burnt man found naked
Invasive Vine May Help Alcoholics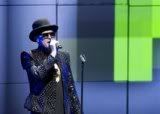 Israeli DJ beaten for
playing Pet Shop Boys
Dogfighters get
creative as spotlight fades
Mayfield's stepmother arrested
Tom DeLay cast in "Dancing" show
Why Hollywood ruins your childhood
GPS helps find 18th century violin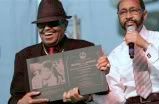 MJ's Dad Says Burial Set for August

Patricia Heaton Makes An Ass
Of Herself on Celebrity Millionaire

Patricia Heaton Sued By Personal Assistant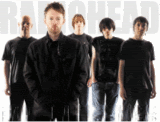 Radiohead Releases Free Song
Miley Cyrus' stalker due in court
Wikipedia reaches three million mark
Social Media Banned from Stadiums
MySpace to acquire iLike?
Twitter Cracks Down on Pay Schemes
Sony Party-shot auto snaps party pics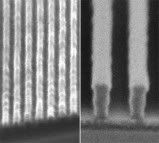 IBM studying DNA origami
TomTom app turns iPhone into GPS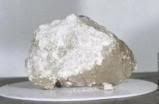 Scientists Make Oxygen Out of Moon Rock
The Economics of Secret Chinese Menus
Of Local Interest:
Court says death-row inmate gets hearing
Oglethorpe couple killed by wild dogs
AJC moving from downtown to Perimeter
First Data to create 1,000 jobs in Atlanta
Woman shot in face, kid hurt
Suspected bank robber killed
Educator faces firing for scandal
McCartney concert boosts park
Atlanta's Top Chefs
Sup. Court: GA man should get hearing
New HQ memo from AJC publisher
Girl wins $1000 in online contest
Chick-fil-A scholarship program
Vick: I Didn't Work Hard Enough
Idol Hopefuls Try for Shot at LA
Baker named interim fire chief
Braves put OF McLouth on DL
Domestica:
Firefighters Gain Ground in CA Blazes
Hurricane names for 2009
Carnegie Mellon issues robbery warning
Magazines Show Babies Sleeping Unsafely
TX judge on trial, mishandling execution
Strike averted, BART to run Monday
Knoxville slayings trial begins
Former Missouri Gov. Dead At 86
Politica: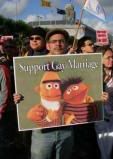 W. House challenges gay marriage ban
White House disables e-tip box
Poll: Americans skeptical of stimulus
"Stimulus not helping Americans personally"
School Choice Advocates Up Campaign
Quinn signs laws on gov't transparency
CA lawmakers boost staff pay
Saving Senator Specter
As the World Turns: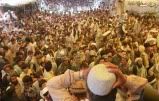 Talking to Taliban
Missing cargo ship found off Africa
Police chief axed over suicide blast
Bargaining with Burma
Ma Ying-jeou's Katrina Moment
200th KIA in Afghanistan named
"War camps hurt S.Lanka's image"
Former Zambia Leader Is Acquitted
Strong quakes hit off Japan
In Sport:
Gay to Run In British Grand Prix
Yang victory redefines `global golf'
Yang comes through at crunch time
Yang's PGA victory in images
Angle Arrested on Harassment Charges
Kane apologizes for incident with cabbie
Jets' Ellis Suspended
Renault suspension lifted
Vickers, Busch are old rivals
Favre still a possibility in Minny
Patriots trade Le Kevin Smith
The Economy, Stupid:
Home-Builder Sentiment Improves
Stocks slide on consumer woes
Fed, Treasury Extend Lending Program
Losses on amex cards slow in July
Labor Day air travel seen falling
Dollar gains ground as global equities drop
Markets fall despite Japan growth
BidNess:
Reader's Digest to file for bankruptcy
MSNBC buys news service EveryBlock
BB&T takes over Colonial BancGroup
Lowe's leaves little reason to cheer
Cuomo Sues Schwab Over ARS
Rosetta Stone slashes outlook
InterDigital Down After Nokia Case
TekNoBabble: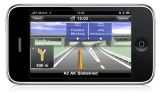 TomTom launches $100 GPS app
Sony Ericsson Names New Pres.
Rumor: MySpace Buying iLike
Souping Up News Sharing
DOJ Skewers P2P File-Sharer
IE - the most secure web browser
All carriers being hurt by selling iPhones?
RealSci: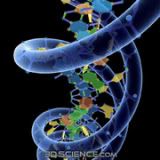 IBM Eyes DNA For Chip Development
Chewing Tobacco No Safer Than Smoking
Inflatable spacecraft test success
NASA's Trajectory Unrealistic?
FDA approves Novartis MS drug
Polio surges in Nigeria after mutation
Future of Theoretical Physics
The Game: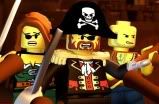 Lego Battles Review
Starcraft II: Wings of Liberty
The Sims 3 World Adventures
The Path Review
Fallout 3: The Pitt Review
Fate/Unlimited Codes