Today's Jog Blog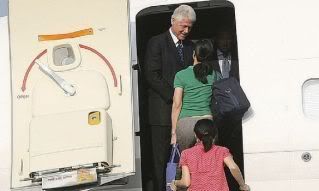 NKorea pardons US reporters
Bill Clinton meets NKorea leader
Rewarding NKorea for bad behavior?
Clinton's Unwise Trip to NKorea
Mystery of Kim Jong Il's health

Iran confirms detention of 3 Americans
Americans arrested for illegal entry
Trial of Iran detainees held
Brown will not congratulate Ahmadinejad
Russian subs patrolling of the east coast of US

White House says Single-Payer Claims are Phoney

But What About This Mr. President?


What About This Mr. Frank?

White House Counsel's Job at Stake?
WH Healthcare Informants Wanted?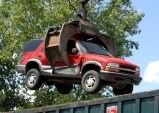 Senate will OK 'clunkers' funding
Senate may OK cash-for-clunkers Wed.
What happens to the old cars?
Feinstein on Clunkers

Ron Paul Debunks 'Cash for Clunkers'

54% Oppose More 'Clunkers' Money
SEC Will Seek Flash Trading Ban?
Blue Cross will cover swine flu vaccine
Man robs girl, 11, at gunpoint

Jurors' Facebook Postings Endanger Verdict
Sex, Murder, & Facebook: Perils of Social Media
Marines ban social networking amid Pentagon study
Delicious Freshens Up With Twitter
Social networking next big thing for gaming
Creationist amusement park seized for tax evasion
4 women glue mans penis to his stomach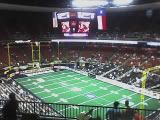 Arena league to announce demise
Wrong-way driver was drunk
3 year olds get depressed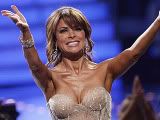 Abdul Says Not Returning to 'Idol'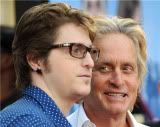 Douglas' Son Arrested in Meth Sting
VMA Noms: Beyoncé Versus Lady Gaga
Ledger music video set to debut
Heath Ledger-directed video online
Jackman to play PT Barnum
Naomi Sims, black model, dies at 61

Dolphins 'talk' to each other with tail slaps

18 Months From Space Tourism?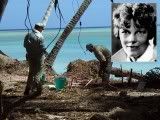 Was Amelia Earhart Stranded?
Bike Fits Circumference Of Tire
Of Local Interest:
Terror suspect: No jihad plan
Woman, teen husband back in court
Ruling in Emory student slaying
Cops: Canton man raped relative
Brothers surrender in hotel killing
Cops at DeKalb double shooting
Furloughs for Clayton teachers
Gwinnett land deal voted down
Owner trying to sell WNBA's Dream
'Water war' not really about water?
ATL airport 17th in on-time flights
Zoo weekend admission free for ATL
Fernbank Museum hosts a sleepover
Intown 'murder' actually a suicide
Small biz is key for labor chief
after-school programs feel pinch
Northbound exit ramp off I-985 opens
Hudson headed to Rome?
More Michael Vick Rumors
Domestica:
List of Post Offices That May Close
US military reviews use of Twitter
US terror suspects hearing begins
2 tropical storms move across Pacific
Profanity not tolerated, Fancy Farm picnic
MI to get $30M intelligence center
Twin 7-year-old boys drown in lake
Will Minnesota get a gay bishop?
Politica:
Senate to begin final Sotomayor debate
LaHood calls summit on distracted driving
Rep. Larson undergoes heart surgery
House Bill To Spur 20% Power-Price Hike?
Does Healthcare reform fund abortions?
National GOP targets Matheson
House Repubs won't block auto bill
Voters want change in Detroit
As the World Turns: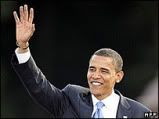 Obama planning Mid East PR blitz
Australia Police Hold 4 in Terror Plot
Pilot killed in plane crash at Thai resort
Clinton Asked to Remember Africa
Can Fatah reinvent itself?
Russian high readiness in S. Ossetia
China 'to charge 83 over riots'
17 militants arrested in NW Pakistan
Rocket Attacks Hit Afghan Capital
In Sport: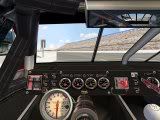 NASCAR enforces speed limit
Chiefs sign WR Toomer
Recipe for Disaster for the Rays?
Grieving Hamlin had a little help
Nesbitt on O'Brien watch list
Wizards fire a coach, but now what
Georgia's Gray an intriguing option
What they said: Padraig Harrington
The Economy, Stupid:
Geithner Goes Ballistic
US Incomes Fall 1.3%
Obama mortgage rescue: 9% getting help
SEC to Explore Changes in Flash Trading
Biden to talk economy in Detroit
The economy isn't in the Constitution
Stock market rebound hits milestone
Green Jobs Can't Save The Economy
BidNess: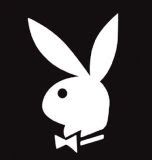 Charge Pushes Playboy Into the Red
GE settles SEC accounting case
PepsiCo deals a welcome windfall
Stocks struggle after rally
How Did Ford Post a Comeback?
Simon Property Swings To 2Q Loss
Toyota 1Q sales fall 38%
Archer Daniels Midland profit down
TekNoBabble: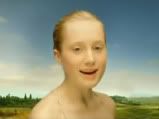 Palm Pre Ads in the Spotlight
Why the new Palm Pre ads aren't creepy
Nikon Crams Projector Into Camera
The iPhone Gets Easier to Dislike
MS Courting iPhone Developers
Mexico Says Bienvenido to ITunes Store
Win 7 XP Mode Hits The Home Stretch
Soldiers get priority for Google Voice
RealSci:
Sahara Getting Greener Due to Gl. Warming?
Infrared Shows Ancient City Beneath Crops
Giant Ocean-Trash Attracts Explorers
Vestigial Organs Not So Useless After All
Malaria came from chimps?
Stem sperm claim withdrawn
MCA science scores deserve praise
The Game:
SingStar Queen Review
DJ Hero Q&A
Star Wars Clone Wars: Republic Heroes
$100+ for a blockbuster game?
Heroes + villains: all powered up
Shadow Complex vs. Metroid
The upside for gamestop investors