Today's Jog Blog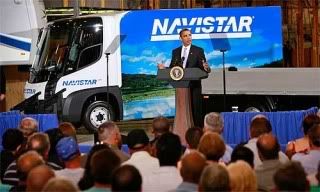 $2.4 Billion Investment For Electric Cars
Obama declares stimulus is working
Obama: No new taxes in a recession
Obama takes recovery plan to Midwest
Obama Policies Effect VA. Gov. Race
DC: STD Tests In Every High School

Clunkers Not So Stimulating
Clunker cash won't drive recovery
Deal reached on 'clunkers' bill

Heckler Brings Up Obama's Dog


Boxer says Town Hall
protesters "too well dressed"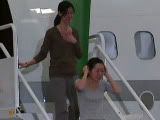 Obama Welcomes Return of Journalists
Clinton and Gore, Together Again
Analysts examine Clinton's impact
'Squeaky' Fromme gets parole
US terror suspects refused bail

Putin goes shirtless for cameras
US eyes Russian subs off East Coast
Retired police dogs to get pensions
Airline guarantees sunshine or money back

Iranians are Still Taking to the Streets

Funding of Israeli Rights Groups Under Fire
Gibbs Retracts Ahmadinejad "Elected Leader"

Yes! Bacon Lip Balm!
Precious heirloom thrown out
Sex orientation therapy rejected
Child Dragged Thru Store On Leash
Smith shutters Twitter amid controversy
Stats Confirm It: Teens Don't Tweet
Apples new low: censoring a dictionary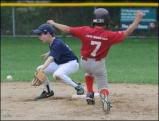 Mom wins $125K in
Little League injury lawsuit
Man gets DUI for lawnmower beer run
ESPN NASCAR Coverage Still Sucks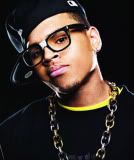 Judge delays Chris Brown sentence
C-Murder's murder trial begins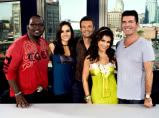 What Went Down with Paula and 'A.I.'
Idol's Idols React to Paula's Departure
Friend: Rowe Miscarried MJ's First Child
Korean paper seeks millions from Jackson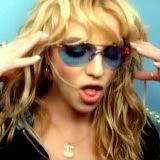 Britney Spears converting to Judaism?
Green Day 'So Excited' About VMA Noms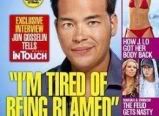 'Jon & Kate Plus 8' ratings plummet
Leno says he's ready for prime-time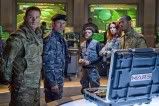 Paramount won't
show 'GI Joe' to critics
'Criminal Minds' actor breaks leg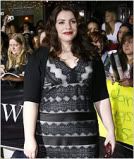 'Twilight' Author
Accused of Plagiarism

Lohan Vows to
Fight Human Trafficking

Buckethead- WTF?




Of Local Interest:


Terrorist testifies at ATL trial
Stepmom: 18 months in alcohol case
Clark, teen husband reach deal
Power companies key in water dispute
2nd arrest in boxer's murder
Man stabbed at Alpharetta mall
SUV caused deadly crash, tieup
Dream owner seeks to sell franchise
Questions raised on Vick's ATL event
Falcons' Douglas suffers injury
Roadwork to clog interstates
ACC tourney netted $22.9M impact
Fired teacher files lawsuit
Historic Morris Brown building burns
Four-time felon gets 30 yrs
Dixieland Fun Park Discounts Prices
Report faults GA agency lending



Domestica:


Window washers rescued
US gym gunman's 'internet plans'
CA Ordered to Cut Prison Pop.
LA police chief Bratton stepping down
8-year-old dies after practice
Court reinstates road ban in nat. forests
TX soldier faces jail, refused deploym't
Montana Opposes Wolf Lawsuit
Biker boomers taking over S. Dakota



Politica:


Housing agency chief to step down
Fannie and Freddie's uncertain future
President Obama's VIP healthcare
Will Dirty Deeds Get Done Dirt Cheap?
Sotomayor picks up another GOP vote
Cornyn declines to endorse Ensign
Postal Service Delivers More Red Ink
Birthers and the media
Capitol: Final Hill to climb for Holtz



As the World Turns:


Ahmadinejad Sworn In
Filipinos bid farewell to Aquino
'Terror cell' sent money to extremists
'Stormy' start to Fatah's summit
Strike Kills Wife of Taliban Chief
Cracks in support for Zelaya expulsion
Am. hikers may face charges in Iran
Life fears of plane crash Briton



In Sport:



Eli Manning - NFL's Richest Player
Dale Murphy's son a starter ... in NFL?
Niese, Sheffield leave game w/ injuries
Can Penny get it done?
Shanahan to return to Devils
'Race to Dubai' money cut
America's Cup battle set for UAE
Reutimann still aggravated over Pocono
The Economy, Stupid:
Goldman Faces Inquiries on Pay
Slow Recovery Stalls Stocks
Oil extends losses after EIA data
Energy Mogul Warns on Trading Limits
With battery grants come challenges
GM board orders faster vehicle rollout
US June factory orders rise 0.4%
BidNess: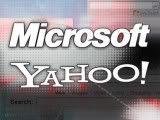 Microsoft to hire 400 from Yahoo
P&G Aims For A Touchdown
PG&E affirms earnings 2011 outlook
Radian posts surprise 2Q profit
Baker Hughes 2Q earnings down 77pct
Toyota to decide on CA plant soon
Taylor Bean to Cease Operations
Cardinal Health names Barrett CEO
Vonage Battles More Defections
TekNoBabble: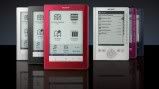 Sony Takes On Kindle
Google bolsters its video w/ On2 buy
$99 iPhone 3GS coming soon?
Chrome Wants to Steal Your RAM
Palm hires Apple alum as design exec
Oiling the digital society
What is Happening to Windows 7?
RealSci: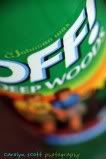 Deet bug repellent 'toxic worry'
SD Zoo Panda Gives Birth
NASA testing airless lunar tire
Lightning slows shuttle's trek
Separating Swine Flu Myth From Fact
9/11 Still Wreaking Havoc on Health
DC to Offer STD Tests In Schools
The Game:
DJ Hero To Feature Jay-Z
Super Monkey Ball
Mario & Sonic at the Olympics
Forza 3: Drag Racing Q&A
BlazBlue: Calamity Trigger
Memento Mori Review
Ice Age: Dawn of the Dinosaurs