Today's Jog Blog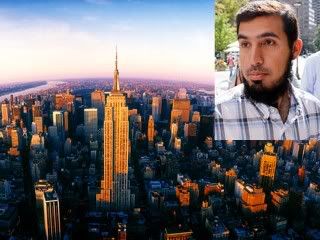 FBI describes bomb plot
"Terror Cell Prepared NYC Attack"
Terror suspect had notes on bombs
Bomb in Afghanistan kills US service member
Ahmadinejad proud of Holocaust denial
Obama Rethinking War Strategy
General says more troops or lose in Afghanistan
McChrystal's blunt warning to the West
UK soldier killed in Afghan blast
Agreement Won't Include Emissions
Obama stumps for student loan plan
Does this audio prove Obama violated Hatch Act?

Obama Tells Letterman:
I Was Black Before the Election

Obama Arrives to Awkward Hug
Obama: Paterson a wonderful man
For President, Five Programs, One Message
Gallup: Government's Doing Too Much
US to push for new economic world order
Kennedy successor bill nearing debate in Sen

Rep. Mike Rogers Truth on Healthcare

Crash Course in Global Economics
Korea Wins FTSE Developed World Status
IRS extends amnesty program for tax cheats
As world 'grays,' Alzheimer's cases soar

Fox, MSNBC Reporters
Heckled, Asked To Leave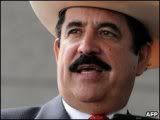 Ousted Honduran leader 'returns'
Bundchen takes on Brazilian prez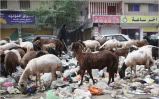 Egypt Spots Flaws in Wiping Out Pigs

Billionaire Installs
Anti-Photo Yacht Shield
Longtime gambler sues casino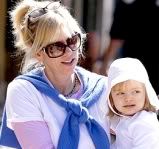 John Edwards Promised to Wed Mistress
Edwards Drama Builds Toward Denouement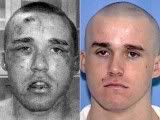 Inmate Escapes Using Bedsheets
Wal-Mart Calls Cops Over Baby's Bath Photos
8-Year-Old Calls 911 While Family Is Robbed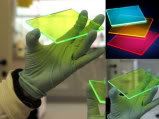 Colored solar panels stuff of the future
Five Things That Drive iPhone Users Crazy
Facebook Will Shut Down Beacon to Settle Suit
Skypes Latest Litigation Targets Volpi
US proposes net neutrality rules
Dell eyes tech services with $3.9B deal for Perot
Netflix Awards $1M Prize to Improve Movie Picks
Robo.to Bundles Calls W/ Video- Should We Worry?
Repub Bill Will Block New Network Neutrality Rules

Dorky 80's Guys In 80's Dating Video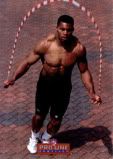 Herschel Walker to try MMA at age 47
Dolphins dominate clock but Colts win
Hasselhoff Hospitalized
for Alcohol Poisoning
Aniston & Fox Bomb at the Box Office
`Jennifer's Body' not as hot as it should be
Are The Suits in Revolt at Disney?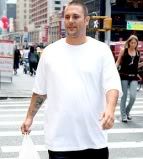 Federline "Doesn't Care" About Weight Gain
Rapper charged with killing pastor
John Krasinski Talks Engagement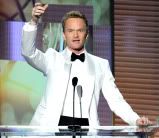 Harris helps boost ratings for Emmy's
More than 20 TV shows debut this week
Leonard Cohen Returning
To Tour After Onstage Collapse
Lost art masterpiece rediscovered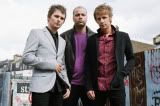 Muse Score Third U.K. No. 1 Album
Can we trust Dan Brown?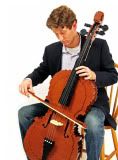 The LEGELLO: A Fully
Functional LEGO Cello
Eric Von Haessler Appears
on United Liberty Podcast
Of Local Interest:
6 dead from flooding; more rain on the way
Surging Hooch threatens bridge
Falcons top pick out for the year
Julius Erving moving to Atlanta
Crime and law enforcement in Atlanta
Beltline's feasibility rides to forefront
Train line discussed for Turner Field
Goodie Mob Reunion at Masquerade
MARTA wins solar energy grant
Police find man in cleaning van
Vote on landfill postponed
Target employee admits to stealing
Domestica:
Brooke Wilberger's remains found
Polygamy Tours Emerge in Arizona
'Junior' Gotti left trail of victims
No more arrests planned in Yale killing
Paul ordered back to mental hospital
Former Denver lawyer dies in bike wreck
New murders break record in Mexico
Space Shuttle Flies Back To Florida
Conviction upheld in TX deputy slaying
NYC ordered to build animal shelters
Politica: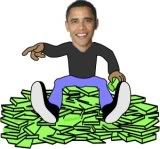 In New York, Obama touts economy
Tax, user fee, whatever, it's costly
Interim senator bill headed for Tues vote
Should Obama Bail Out the Newspapers?
Boris Yeltsin Is a Fun Houseguest
House to extend jobless benefits
New Deeds ad targets McDonnell thesis
Schuette enters race for Michigan AG
They heart Huckabee
Health Care With 51 Votes
As the World Turns:
Low US hopes for Mid-East summit
German voters turn to fringe parties
Israel on Iran: All options still on table
At least 8 dead as quake rocks Bhutan
Rudd: World needs new growth model
Afghan recount compromise reached
King of Thailand in hospital
Pakistan arrests top Taliban commander
New Japan PM leaves for US
In Sport: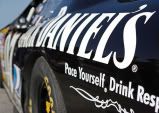 Jack Daniel's to end NASCAR ties
Astros fire manager Cecil Cooper
NCAA Tourn. back in Philly, 2013
Report: Niners Accuse Jets of Tampering
Piquet Jr. apologizes, slams Briatore
Meyer: Vols weren't pushing for victory
Kolb will start if McNabb can't play
Is Miami a top-10 team?
The Economy, Stupid: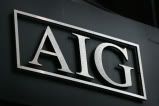 AIG shares rise in broadly lower sector
Dell pays big premium to get into services
Leading econ. indicators rise in August
Treasurys stay up after Fed buyback
TJX ann. $1 bln buyback program
Stanley Ho's Shun Tak Raises $200 mln
Nektar inks potential $1.2 bln deal
No Constipation In Biopharma Newsflow
Dollar gains ground ahead of Fed meeting
Oil prices slide on demand fears
Lennar falls deeper into red
Biogen launches hostile bid for Facet
TekNoBabble:
FCC Backs Net Neutrality
Apple Examines iPhone Battery Woes
Dell plus Perot - It's a start
EU dives into Intel antitrust specifics
Netflix And Innovation
Space Shuttle Flies Back To Florida
Google Doodle Mystery Solved
How Will Google Restructure Books Settlement?
AT&T Readies In-Home 3G MicroCell
Faster Barracuda escapes from Seagate
MS to take on the Apple tablet?
Facebook Beacon Bows Out
Netgear unveils Stora NAS
GSM Palm Pre due in Autumn
The Game:
'Need For Speed: Shift' Review
Famous Buddhist Monk Touts Games
The Dark Knight plays with madness
Microsoft's 'Minority Report' Predictions
Metacafe Launches Video Game Hub
Games Live At Tokyo Game Show
Video game sales down for sixth month