Today's Jog Blog

Security Council Backs Nuclear Resolution
Western leaders warn Iran over nuclear site
Obama Chairs UN Disarmament Summit
Netanyahu slams UN for giving Mahmoud a forum
G20 on financial crisis response: It worked

Scary! Kids Coached to Praise President...




Iranians Blanket Brooklyn Bridge in Green

Kyle and Baucus in
Heated Debate over Health Care

GOP to block health nominees in Medicare spat



U.S. indicts man in bombing conspiracy
Suspect hit beauty stores for supplies
Zazi Indicted By Grand Jury
Terror suspect's father to be released
Police Official in Terror Unit Is Removed
Using Imam in Terror Inquiry Backfired
Iran acknowledges second nuclear facility
$35 Billion Tanker Contract Opens
Treasury agrees to formal review of ACORN

Leno Interviews Limbaugh



Kennedy Replacement Also Will Executor
Longtime aide, Kirk steps into spotlight
Kirk pick a test of Camelot's clout
Is government by the people dead?
Sen. Byrd Released From Hospital
CNN's Gupta gets swine flu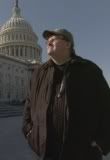 Fact-checking Moore's 'Capitalism'
Oprah giving Moore the brush off?
Drop in home sales, oil weigh on stocks
How Starbucks lost its fidelity

The 56 Year Old Virgin!



"The Cheese Man" sentenced to 6 years
Bikini baristas accused of prostitution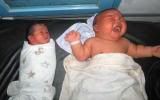 19lb. Baby Born to Indonesian Woman
World's Oldest Man: 2 meals a day
Cat Found Wrapped in Duct Tape
Renault suffer twin sponsor blow
O'Hair leads Tiger at Championship
Outages: Is GMail the new Twitter?
Twitter: Tech's Newest $1Billion Company
Carbon Nanotubes Act as Super Fertilizer
New evidence of water on the moon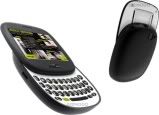 Leaked Microsoft Phone is Ugly in Pink
Intel shows chips can get smaller
Updated iMac lineup rumored for near-term
Yahoo Brands Flickr; Users Retaliate
Eminem Takes Apple To Court
Mackenzie Returning to Oprah With Chynna
Phillips: "My Father Was Not a Bad Man"
Barrymore: "Sexual Love Is Secondary to Me"
Randy Quaid, wife arrested stiffing Cali hotel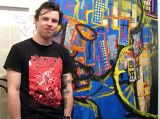 Ryan Adams Debuts Artwork at NYC Gallery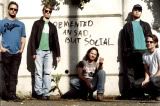 Pearl Jam Poised For No. 1
Cohen Performs Despite Controversy
Tom Petty Embarking On Virtual Tour
Tape reveals Jackson thought Hitler swell?
Dane, Gayheart file $1mln suit over tape
Heidi Montag Co-Hosting The View
Law becomes dad for fourth time
Jessica Biel to Climb Africa's Highest Mountain
Of Local Interest:
Franklin: Put flood damage at $1 billion
Official: Georgia floods 'epic'
Obama OKs disaster declaration
Biden to survey flood damage
Gen. Beauregard Lee survives flood
Flash flood watch issued for metro Atlanta
ATL officially wins College Football HOF
Floods scatter several HS football games
Flood Victims Work to Tally Up Losses
ATL sewer plant repairs could take weeks
Dozens of roads still undriveable
ATL hiker found dead in Grand Canyon
Pedestrian killed in Jonesboro wreck
Singapore to fly cargo to Atlanta
Metro ATL unemployment dips to 10.4%
Domestica:
US census worker found hanged
Hot, dry conditions feed CA wildfire
One-day UC walkout gets underway
Pinnacle pilots reject contract offer
Human rights activist - noose on porch
Hot, dry conditions feed CA wildfire
Maine's New Anti-Gay Marriage Ad
Politica:
USAF: Value top concern in tanker race
NY voters tell Obama to butt out
G-20 Leaders Arrive in Pittsburgh
Police Big Presence at G-20 Summit
Treasury Official: TARP Vital To Recovery
Wilder won't endorse Deeds
Politics Of Latest GMTO Decisions
Republicans and Tort Reform
EU Barroso: Economic Sit. Still Fragile
Lawmakers slam newspaper bailout idea
As the World Turns:
Netanyahu urges UN action on Iran
Largest Anglo-Saxon gold hoard unearthed
Carter urges resolution to Honduran crisis
The Afghan War Comes Home
Merkel, Sarkozy in last regulation push
Embracing Burma's Generals
German hard left set to gain ground
Timing of missile defense anncm't criticized
Bitter Political Trial Grips France
Saudis launch hi-tech university
Japan joins call to end nuclear 'cruelty'
Hatoyama Pledges Focus on Economy
US town bans Libyan leader's tent
N Korea focus to East Asia summit
35 die in chimney collapse in India
In Sport:
Miami re-emerges as ACC power
Lions blacked out on local TV
Bode Miller to compete in World Cup
Red Sox bounce back
Charlie Manuel's big chance
Five Predictions For USC-Ole Miss
Cancellara wins 3rd world time trial title
Giants' Phillips Misses Practice
Sale of Cubs goes through bankruptcy court
Steelers safety fined for hit on Olsen
The Economy, Stupid:
Home sales in the US fall back
All Aboard The Battery Boom
Fed scales back emerg. lending programs
Freddie Mac: Mortgage rates hold steady
Jobless Claims Decreased to 530000
Can Red Hat Stay Red Hot?
Utilities Make Big Bets on Elec. Vehicles
Aeropostale says CEO stepping down
Solar power may shine for Houston
Lockheed Martin boosts quarterly dividend
Why Microsoft Doesn't Want EA?
Insider trading charges in Dell deal
Gold dips below $1000 after housing data
Rite Aid Posts Narrower Loss, Cuts Forecast
TekNoBabble:
Moon Water: A Game-Changer
Gmail Outage Resolved
Sizing Up Apple's App Store
Apple Benefits from New Math
AT&T iPhone MMS launch today
Honda's U3-X unicycle really for robots
The Real Genius of the Genius Bar
Hoard highlight of 18-year hobby
Water found (and lost) on Mars
Satellite reveals faster melting of polar ice
The Good and Bad of Google Sidewiki
MS to take on the Apple tablet?
Samsung Unveils Instinct HD Phone
Google, French publishers face off
The Game:
James Cameron's Avatar
Halo 3 ODST
Dreamcast (and PS2 games) on the PS3?
Nintendo slashes Wii price tag
Shounen Oni Ninden Tsumuji
Tatsunoko vs. Capcom
Dragon Ball: Raging Blast
R.U.S.E.
Quantum Theory Hands On
Again First Impression