Today's Jog Blog
Tea Party Express Takes Washington
Crowd marches against Obama's agenda
Obama Continues Push for Reform
Lawmakers to Present Health Care Bill
Gibbs talks race, public option and Palin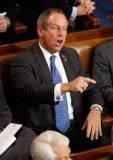 House may vote on rebuke of Wilson
Wilson: 'I Am Not Apologizing Again'
WH keeps distance from Wilson res.
Trouble brewing for Dems in 2010?
Coast Guard v. CNN: The public lost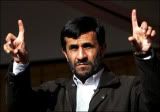 Iran snubs Obama's nuke talks
Iran insists on nuclear 'right'
Bin Laden: Obama powerless
Unease Grows Over Afghan Election
Dozens of Taliban killed after US deaths
Pakistan forces surround Taliban chief
Blagojevich fundraiser dies of possible OD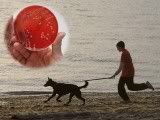 'Superbug' found in ocean, public beaches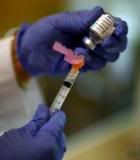 2 flu strains in 1 pig led to new H1N1
Yale search turns up body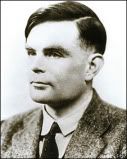 Turing gets posthumous apology
Teen arrested after zoo break-in
Man Goes To Prison For Raping Sheep
Pair accused of playing porn at Wal-Mart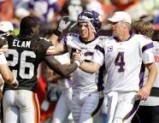 NFL roundup: Sunday's action
Woods coasts to win in BMW
Serena Williams loses her cool
The Thinking Behind Foot Faults
Kim Clijsters wins U.S. Open women's title
Kanye Crashes VMA Stage
During Swift's Award Speech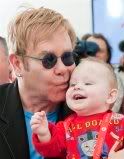 Elton John wants to
adopt Ukrainian toddler
Leno Is Set for Prime Time
Emmy-nominated actor Burke dies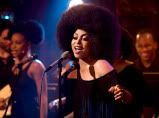 Perry leads box office, 2nd time in 2009
The Coen brothers get "Serious"
Punk rocker, poet Jim Carroll dead at 60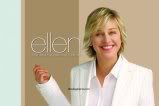 'Ellen Show'
Faces Music Lawsuit
Fox Dissed by Transformers Crew
Tina Fey wins Creative Arts Emmy
"M*A*S*H" writer
Larry Gelbart dead at 81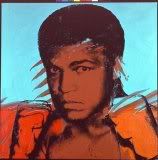 Priceless Warhols Stolen From LA Home

The Black Crowes' Go Off On
Security For Picking On Pot Smokers




Of Local Interest:


Crime key issue at mayoral debate
Falcons defeat Dolphins 19-7
'Sesame Street' evicts ATL Dream
Legislature slashes watchdog agency
Atlanta police raid gay bar, arrest 8
Man fleeing stop crashes, dies
Braves surge came a week late
Katherine Heigl headed back to ATL
Funding To Accel. High-Speed Rail Project
Tech up, Bulldogs down in polls
Bailey enjoys GT visit
Northern Arc dead, but idea has life
Teen Arrested After Police Chase
Deaf Football Star Overcomes Disability
Is Atlanta's Water System Vulnerable?
Georgia Lawn Shooting



Domestica:


FBI: Student's body has not been found
Nobel laureate Norman Borlaug dies, 95
Suspect in 10 bank robberies arrested
Dodger Stadium honors firefighters
Disney World to get Fantasyland facelift
AFL-CIO president bids farewell
Pro-life groups mourn defender
Wife: Garrido Wanted 'Cute Blonde Girl'
Hurricane Ike Anniversary Events



Politica:


Afghan war could cost Obama supporters
Obama to Urge Financial Reg. Reform
Jones' resignation leaves ripples
Repubs skeptical of malpractice reform
Graham: Obama speech 'disaster'
Angry trail talk from Corzine, Christie



As the World Turns: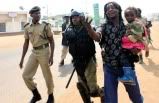 Hundreds arrested in deadly Uganda riots
Tsvangirai accuses Mugabe of persecution
Peres urges Mitchell to launch peace talks
Pre-election TV clash in Germany
Bin Laden, Beaten and Broken?
US plans Afghan prisoner overhaul
In Sport:
Jordan thanks motivators
Del Potro thrashes Nadal in semis
Loss puts Charlie Weis on hot seat
Red Sox rest four regulars vs. Garza
Podsednik's feet carry Sox to wild victory
Urban Meyer respects at least one Kiffin
The Economy, Stupid:
Delta exploring stake in Japan Airlines
China Investigating US Exports
A year after Lehman, the pain remains
Financier Pang dies in California
Wall Street Goes to Washington
Cadbury spurns 'low growth' Kraft
Bank vows action if exec lived in foreclosed house
EU warns against protectionism in Opel sale
Will GM's Money-Back Guarantee Work?
Credit card satisfaction hits new low
Stocks slip after 5-day advance
Uncle Sam the big player in home loans
Oil falls toward $69, eyes Wall Street slide
Theme in IPO Filings: Private-Equity Exits
Indicted ex-DEA boss turns himself in
TekNoBabble:
Why the Cliq Won't Click
Shuttle Glides to a California Landing
More Lite Versions, Please!
Unpatched Microsoft bugs raise red flags
Flip vs ipod Nano: Flip Wins For Now
A bug fix for arranging apps on iTunes
Twitter Confirms User Ownership Of Tweets
Windows 7: How Long to Upgrade?
Study: Arctic May Be Changed Forever
EPA IDs 79 coal mine permits for review
On the Scene: NASA's Huge Rocket Test
NASA finds a moon crater to slam into
The Game: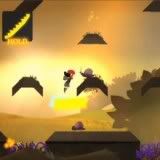 LucasArts unveils 'Lucidity'
MySims Agents Hands On
Army of Two: The 40th Day
Tatsunoko vs. Capcom
Dragon Age: Origins
Project Needlemouse Q&A
Final Fantasy XIII Hands On
Video game sales down for sixth month