Today's Jog Blog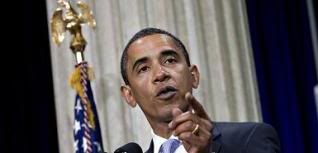 Obama issues warning to bankers
Obama proposes sweeping reforms
The Banker-In-Chief On Wall Street
Tries to Reinvigorate Wall Street Reform
Obama, Clinton eat Italian after speech
Fed's Duke Warns On Financial Regs
Schumer SEC plan sparks controversy
Bauchus senate healthcare bill on track
Obama To Hold Health Care Reform Rally
Obama Defends China Tariffs & Trade War
Banker fired after parties at surrendered house
Carter's press sec., Jody Powell, dies at 65

Showdown looms on Wilson shout
Obama not first president heckled in Congress
Outburst Helps Wilson, Opponent Raise Cash
ABC Reports Obama calls Kanye a Jackass

Time Machine: Stark Calls
Bush a Liar & More on House Floor

"Pimp and Hooker" scam catches Brooklyn ACORNs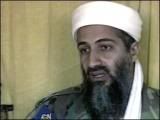 Osama goes easy on Obama in latest tape
Abdullah wants runoff in Afghanistan
New rights for Afghan prisoners
Congressmen question Afghanistan policy
Houses raided in NYC terrorism investigation
Iran Agrees to Talks w/ Major Powers
New Details on Iran Prison Abuse
No settlement freeze - Netanyahu
US targets suspect in Somali raid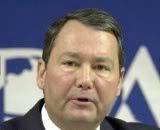 Son of Former KY. Gov. Murders Fiance
Senator waives right to jury in assault case
Former US Atty Meehan running for Congress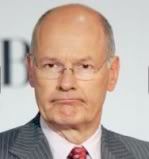 CBS show host:
I may have swine flu
Clues point to inside job in Yale killing
FBI: Murder, violent crime down, 2008
Swine flu spreads even after fever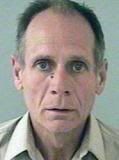 Phillip Garrido bail set at $30 million
Dugard likely to testify, prosecutor says
Nancy Recieving Rape, Death Threats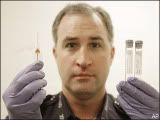 Officers' New Tool Against DUI: Syringe
Cal feud breaks out on clean energy plan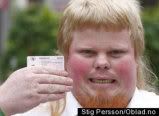 Norwegian Changes Name To:
Julius Andreas
Gimli Arn MacGyver
Chewbacka Highlander Elessar-Jankov
"Mean" Giant Pythons Invade Florida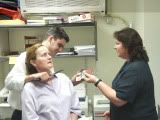 Worker sues employer over fake holdup
First program in Lockheed Martian history
Ofcom unveils VoD regulation proposals
HTC Leo spotted, sports 800 x 480 display
The 10 most hazardous smartphones
Web TV firm Joost ousts Chairman Volpi
NFL Players to Donate Brains
Urlacher says season over after injury
Patriots pull out a wild one on MNF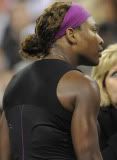 Williams:
Could give line judge a hug
Federer uses profanity in US Open loss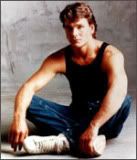 Patrick Swayze dies at 57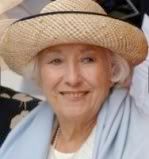 At 92, British woman has No. 1 record
Inspiration for 'Norma Rae' dies at 68

Houston: Brown was emotionally abusive
Emmy presenters include Fey, Simon Baker

Kanye West Apologizes on New Leno Show



The Best VMA Recap Ever
Russell Brand Comes to Kanye's Defense
Janet Releases New Single Following VMA's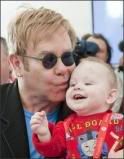 Elton 'cannot adopt in Ukraine'
Celebs to sing to stop global warming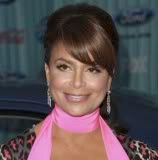 Paula Abdul's Newest Backstage Drama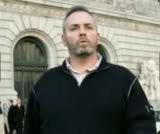 'Survivor' winner in solitary at jail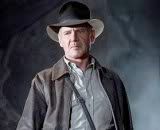 Harrison Ford ready
for fifth 'Indiana Jones'
Ray Romano headed to Golf Channel
Of Local Interest:
Chief: Vice cops saw sex at gay bar
Atlanta Libertarians decry Eagle raid
Fake gun causes campus scare
Franklin criticizes Norwood over budget
Coke CEO: Soft-drink tax 'outrageous'
Gwinnett D.A. wants land-deal probe
Grady dialysis patients get reprieve
Chase ends on Connector
M. Stewart, Home Depot deal
Dalton, Calhoun to get new jobs
Critics: Grady tries to dump patients
Rainy week on tap for Atlanta
Latest fed crime reports for metro ATL
College Park No. 1 in crime
Ex-Turner pilot took lesson from Ted
Home Depot CFO named ATL Fed chair
Ethics Office lacks staff, funding
Dream playoff tickets on sale
Can Mark Pop A Surprise?
No Injuries As Amtrak Train Hits Van
Domestica:
Indictment: 8 Counts 1st-Degree Murder
Strickland: Slots age limit should be 21
Pregnant NC teen fatally shot at bus stop
New York Philharmonic gets big gift
Joy ride in police car leads to arrest
Groom killed in crash morning of wedding
Contractor shot dead on US base in Iraq
Escaped killer recaptured
Scratch-off lotto tickets arrive in Arkansas
Politica:
Obama: 'Learn lessons of Lehman'
Union leader Trumka visits hometown
Ted Kennedy's 'True Compass'
NJ Gov: Is Corzine Coming Back?
Lawmakers pass tougher energy goals
NRA Backs McDonnell in Virginia
As the World Turns:
EU visit widens Zimbabwe split
Transatlantic bomb plotters jailed for life
Iraqi shoe-thrower's release held back
Less content, more Merkel in posters
Sarkozy attacks focus on econ. growth
Uganda charges dozens over riots
Assaf Ramon buried next to his father
Norwegians Head to Vote
Opposition party may back government
Kercher accused request rejected
In Sport: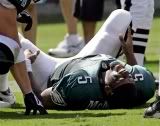 Eagles to keep tabs on injured McNabb
Jay Cutler: Struggles in Bears' Debut
Bears' Urlacher out for season
Final course fit for a king
Seahawks re-sign DD Lewis
Rich Garven's Patriots Q&A
Fans congratulate Tiger Woods
Wild invite Sykora to camp
Big Ten Conference News and Notes
Japan celebrates Ichiro's record
The Economy, Stupid: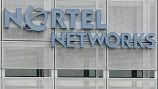 Avaya wins Nortel enterprise unit
Judge rejects Merrill bonus settlement
German phone giant said to go for Sprint
Tire Tariff Fallout May Be Limited
Intuit Agrees to Buy Mint.com for $170M
EMC discloses leadership plans
Magna's Russian Problems
Pain Ahead for Tenet Healthcare?
Carol Bartz Has Credibility Problem?
Crude slips on inventories concerns
Natural gas futures jump 8%
Delta projects cash down, margin up
CA to buy NetQoS for $200 million
Europe Signals Limits on Climate Funds
TekNoBabble: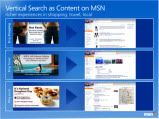 MS launches Bing 'Visual Search'
Apple TV gets a price drop
LG Shows its First Android Phone
Giant Rat Discovered on Inactive Volcano
iPhone MMS arrives early for some
Fifth-generation iPod nano
Bible-Era Code Stumps Experts
Motorola Dext Awaits October Release
Bethesda Sues Interplay Over Fallout
Penn and Teller, the iPhone app
China presses ahead w/ space program
TomTom Launches Five-Inch XXL GPS
Discovery ends ISS mission in Mojave
The Game: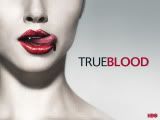 HBO sharpening fangs for True Blood game?
Daft Punk featured in upcoming DJ Hero
Toys 'R' Us starts trade-in program
EA Star Falls Victim to Bad Luck
Arkham Asylum gets into Guinness
China: IPO Planned for Game Unit
Mario & Luigi: Bowser's Inside Story