Today's Jog Blog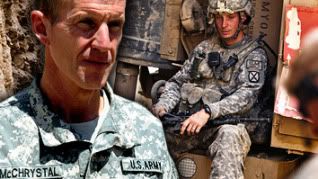 Obama to review Afghan report
McChrystal urges closer ties w/ Afghans
CIA Will Not Reveal Any More
Prez to Deliver National Address to Students

Elmo Swine Flu PSA

Obama: Swine flu is a threat




Hummers & firearms go together?
Unemployment Still Rising in Metros

How To Counter-Demonstrate Against Town-Hallers



NJ rally slams Gadhafi visit
Libya piles Lockerbie pressure on Brown
Britain Releases Documents on Release
Poor need $600B for climate change?
List Of Kennedy Successors Narrows
Spitzer denies he's running for office
Weather Helps Fight Wildfire
'Freshman 15' an urban myth
Adult Weight Gain & Prostate Cancer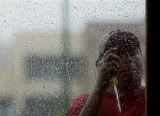 Mexico evacuates
thousands
Hawaii to ban body odor on buses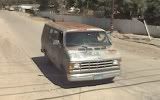 Garrido Followed Google
Street View Car In Van
Parole allowed Garrido free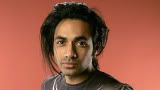 Designer sentenced to 59yrs
Family says victim of racism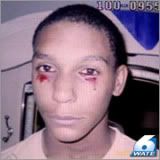 Teen cries blood
NFC North, not East, best in NFL?
Alabama player Deaderick shot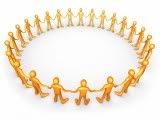 Friends shape our internet habits
Nokia Delays U.S. Music Service
Windows Mobile 6.5 Phones Coming
Broadband = Webcam Exhibitionists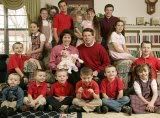 Duggar Family Expecting 19th Child
Make way for more Duggars
Chicago's Michigan Ave. to close for Winfrey

Whitney Houston- I Look To You

Houston Is Back w/ First Album in 7 Years
Whitney: Thank God people love me
Whitney struggles during GMA appearance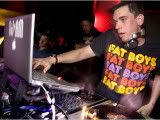 Blink 182 pulls out of concert
MTV Postpones "Gone Too Far"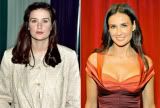 Demi Moore denies
plastic surgery rumors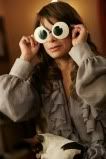 Abdul considering talk show
Celebrity Liars Love Larry King
Rimes announces divorce on Web
Spector to change prisons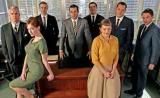 Mad Men gets a fourth season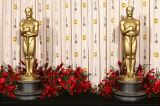 Academy changes
voting for 'Best Picture' Oscar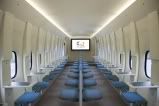 The Future of Airplane Seats Hurts My Ass
Of Local Interest:
Arrest in morning Buckhead arson
Grandmother was killed for $2
S. Ga. slaying victims named
Ex-Transportation chief Shackelford dies
Clark profs: Memo misinterpreted
Jackson protests foreclosure sales
AARP town hall on Thursday
Emory moves students with flu
Restaurant in prostitution probe
Woman robbed inside Cobb bank
Teacher critical after crash
Cox ready to lead UGA
Gwinnett Medical faces fight
Atlanta water bill audit disputed
Falcons release 3 players
Covington man arrested, 4-county chase
The sandwiching of Lisa Borders
Rams trade former No. 1 pick to Atlanta
"America I AM" Exhibit Extends Run
Domestica: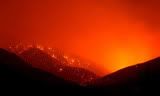 L.A. fire growth slows w/ humidity
California Wildfires Seen From Space
Gay Marriages Begin in Vermont
Utah awaits word on Idaho wolf hunt
New NIV bible due out in 2011
Hiker's body found in Utah
Minnesota fall bear season opens
Ex- NJ senator sentenced to prison
Florida DMV fees to go up
Politica: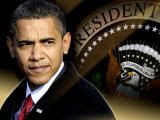 Obama Wants Federal Pay Capped
Repubs to Dems: Don't expect better Sept.
Ridge Explains Terror Alert Comments
Stroger's Veto Stands
Eliot Spitzer: The comeback kid?
VA Gov's Race Turns to Gender Politics
Christie Maintains Polling Lead
California holds special election
How did Blago do business?
As the World Turns: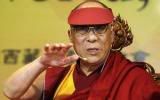 Dalai Lama moves thousands at ceremony
Hugs from Chavez as Libya reaches 40
Putin stirs tensions, WWII commemorated
Turkey, Armenia edge towards peace deal
Swat: 'Who is next to be killed?'
Election talk heats up in Canada
Life in Beslan after school siege
Commonwealth expels Fiji
Tourists flee Hurricane Jimena in Mexico
In Sport:
Favre Facing Fine for Illegal Block?
League Issues New Twitter Policy
Bears sign cornerback Rod Hood
Astros activate Boone, two others
Lions' Stanton has torn knee cartilage
Kuznetsova powers into round two
Ferrari 'count on' Massa for 2010
Cowboys lose starting tight end
Giants claim right-hander Brad Penny
The Economy, Stupid:
Clunkers rush lifts auto sales
Selling Skype Brings Out Ebay Bulls
Raytheon Acquires BBN Technologies
Pending US home sales jump in July
Madoff's home: Big views, modest decor
AIG Downgraded
ID theft ring included wig wearing
US July construction spending down
Oil prices fall as stock markets decline
Chrysler US August Sales Decline 15%
Psychosis drug misses goal; shrs sink
TekNoBabble:
Canon Unveils EOS 7D D-SLR Camera
eBay Punts Skype for $1.9 bln
Is the iPhone Good for Cable?
Netbook shipments continue to rise
Opera 10 adds new interface
China's 3G Battle
iPod Event: Too Small for Steve Jobs?
Snow Leopard: 100 Incompatible Apps
RealSci:
Watermelon Juice the Next Green Fuel?
Newt's Ribs Are "Concealed Weapons"
Space Exploration Cost Overestimated?
Cairo Slums Get Energy Makeover
Discovery pair prep for spacewalk
Beginner's guide to archaeology
Bones found on construction site ID'd
The Game:
GamesCom 2009
'Wii Fit Plus' - Oct. 4 release
Smash Cars Review
All Aspect Warfare Review
Cursed Mountain Review
Osmos Review
Spectrobes: Origins Review
Rock Band 2 First Impression