Today's Jog Blog


Obama tells students to stay in school

Obama: Watch Out for Facebook and Youtube!
When Bush spoke to students Dems investigated
Duncan says furor over Obama speech 'silly'
Laura Bush on school speech
CDC Predicts Increase in Flu as Schools Open
Obama Meeting Dems to Plan Health Strategy
Reid: 90% agreement on healthcare
Prospects dimming for gov't insurance
Mr. President, Here Is Our Answer
Clinton: GOP waiting for Dems to 'mess up'
Leftist adviser losing patience with Obama
Immigration activists urge Census boycott

Rep. Jean Schmidt Tells
'Birther'"I Agree With You"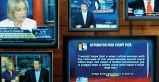 The Death of Real Journalism?
NYC Celebrates 400th Ann. Of Voyage
Hamid Karzai poised for election victory
Suspected US drone kills 3 militants in Pakistan
Merkel under seige after Afghanistan airstrike
Raid frees reporter from Taliban
Iran will present nuke proposals on Wed.
Iran closes down office of reformer
Rawabi, the city that could rise on the West Bank
Terrorism reviewer on airline plot verdict
Liquid-bomb plot hatched in Pak
US almost 'ruined' UK bomb plot invest.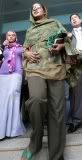 Pants-Wearing Woman Freed in Sudan
Woman beaten to death at China Wal-Mart
UN wants new global currency
Support for Unions at All-Time Low
Barclays Fined $4 Million for Reports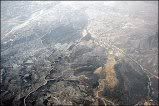 Firefighters contain 60% of LA-area fire
Sinkhole almost swallows L.A. fire truck
Quiet hybrid cars a risk for the blind?
Teen Shoots Himself In Penis
Robbery suspect asks victim for date
Half of Britons injured by their biscuits
Woman forced back into prostitution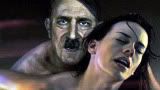 Hitler "Sex Tape" Promotes Safe Sex
German AIDS video uses Hitler look-alike
Hitler Watercolours Sold in Germany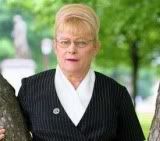 Tranny runs for mayor in Idaho
Vick, teens talk dogfighting
BYU, Alabama climbing after wins
Oudin ousted from NYC hotel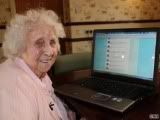 Twitter User Ivy Bean Turns 104 Years Old
HTC's 'Tattoo' Phone Packs Android
Microsoft issuing critical Windows patches
Microsofts trains Best Buy to trash Linux
Google unexplained phenomenon doodle
Norton calls on its Quorum for 2010
Group of Authors Opposes Google Settlement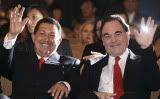 Chavez brings chaos to Venice
Stone says film may struggle to get US play
Chavez foes struggle in face of clampdown
Stone planning documentary on Ahmadinejad
Clooney speeds into Venice for premiere of 'Goats'
Legal settlement clears way for "Hobbit" movie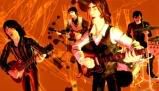 'The Beatles: Rock Band' Arrives!
Review: 'The Beatles: Rock Band'
Beatles: Rock Band's Grand Finale Revealed
Beatles: The Long and Winding Repertoire
Despite date, Beatles not coming to iTunes
Wyman criticises 'Guitar Hero' video games
Beatles shocker: Never won top Grammy

Danny Devito's Shirtless
FaceBook Welcome Video

Columnist Army Archerd dies at 87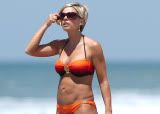 Kate Gosselin offered
$400K to pose nude for Playboy

Photographer Leibovitz could lose portfolio
Nick Cave Unveils Bunny Munro Soundtrack
Janet Jackson to open MTV awards

WTF?

Of Local Interest:
Cops: Suspect beat 8 to death
Man charged with stealing police cruiser
Truck flips on Ponce; driver dies
N. Ga. man charged with killing neighbor
Video key in Roswell killing
Grand jury slams court leader
Armed robbery near Ga. Tech
Report: Falcons QB back
UGA professor dies in wreck
Perry to direct 'For Colored Girls'
Successful night bodes well for AMS
Experts answer your housing questions
Atlantan leads Jewish history museum
Coffee shop gives owner fresh shot
Fathers poised to walk kids to school
TEA Party Protest Held in Douglas Co.
Preachers will ask for crime tips Sunday
SWAT Team Called to Cobb Co. Home
Jobless benefits running dry for many
Lights Left On At MARTA Stations
Diversity Job Fair Thursday
Domestica:
DNA trail leads to serial killings arrest
Ex-BF Arrested In Garbage Bag Murder
SF's Bay Bridge reopens
Garrido stayed under the radar
Trop. Storm Fred no threat to land
EPA to reject TX air permit process
Maine pushing for wind-power plan
Apologetic Robber Arrested in FLA
Looking for answers in officer's death
Politica:
Sotomayor takes her place on bench
Unions less popular Than Ever?
M. Obama's buff arms: a how-to guide
Blago: Someone is lying, and it's not me
Capuano takes step toward Kennedy seat
Obama thanks Pittsburgh for hosting G-20
Pawlenty to stump with McDonnell
Sanford to go on air Tuesday
Should Cheney stay in his bunker?
Obama puts new fizz into soda tax idea
As the World Turns: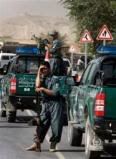 NATO confirms civilians died in airstrike
Gheit: Israel must make gestures to PA
Pakistani troops kill 24 militants
Iran 'to submit nuclear package'
Brazil To Buy 36 Dassault Rafale Jets
Blasts kill 4 US troops in Iraq
Sarkozy in Gabon election praise
Conservatism And Afghanistan
Xinjiang on Pins and Needles
Samoa passes right-to-left driving test
In Sport: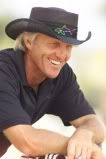 Norman, Couples announce Captain's Picks
Alabama's Saban Jabs at the Hokies' Offense
A Dominant Clijsters Reaches Semifinals
Oudin's success brings new attention
Jeter can catch fire at any moment
Clubs call for Blatter's support in Olympics row
Clemson-Georgia Tech Preview
Bowden on the loss to Miami
Charlie Weis talks about Michigan
Deep thoughts after the Seymour deal
Australian Gerrans claims Vuelta stage win
The Economy, Stupid:
Chinese solar plant to be the biggest
Kraft Makes Case for Cadbury Deal
Crude rallies as dollar falls
Lehman's Dick Fuld as Victim?
Valley Bank signs Fed agreement
Gold strikes $1000 per ounce
Can Harley-Davidson Gain Traction?
Valero to Reduce Jobs, Operations
US economy loses top spot in poll to Swiss
Li Ka-shig Faces British Squeeze
Disney Takes a Bungie Jump w/ Wideload
TekNoBabble:
Shuttle Astronauts to Leave Space Station
HTC's 'Tattoo' Phone Packs Android
It's the end of the iPod as we know it
Intel Rolls out New Core i7
Palm Prunes Pre Pricing
Global Warming Delaying Next Ice Age?
Will Former MS Patents Protect Linux?
Trying to Find Out Why We Sleep
Samsung, Verizon Debut Messaging Phones
Russia drops Microsoft antitrust case
"Fertilizer Tree" May Revive Farmlands
Asus Plans Dual-Screen E-Reader
The Game: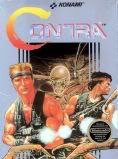 Contra Rebirth Hands On
Rogue Warrior Hands On
Doom II Hands On
Pokemon Rumble Hands On
Raven Squad Review
Warriors Orochi 2 Review
All Aspect Warfare Review