Regular Guys Cam
Click Here for AfterShow Archive
Click Here to Follow Eric on Twitter
Click Here to Join Eric on Facebook
Click Here to Join Eric on MySpace
Today's Jog Blog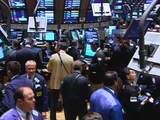 Treasury considering taking stakes in banks
Central Banks Coordinate Cut in Rates
Fed rate cut impact to take awhile
Wall Street Wary After Rate Cut
Europe stocks at 5-yr low despite cuts

McCain pushes $300 billion mortgage plan
Kemp to McCain: Endorse Flat Tax

McCain says 'My Fellow Prisoners'


Obama And McCain On Small Business
Kenya deports US anti-Obama author
Debate Viewed by 63.2 Million
Hilton getting serious help in fake run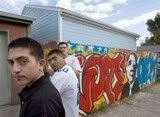 Denver wants pro-Obama mural removed
Flirting president brings fame to Palin
Biden: Palin's criticism 'mildly dangerous'
Palin Hacker Indicted by Grand Jury
Accused Palin hacker has history of intrusion
Sarah Palin to drop puck at hockey match
SNL Controversy: NBC Edits Sketch for Web
Click Here to See
Both
Versions
of Bailout Sketch
Fey Gets Book Deal, Palin Plots Revenge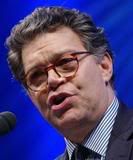 Polls show Franken boost after bailout
Franken Holds Debate-Viewing Party
Sarah Silverman and the Jewish vote
Sarah Silverman: With Kimmel Again?
Gay Couples Rush to the Altar in CA
Girls strip-searched at Mich. school
Principal on leave after strip searches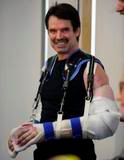 German man gets double arm transplant
'Pacman' Jones involved in hotel fight
Travis Barker : 'I'm thankful to be alive!'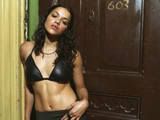 Michelle Rodriguez in sex toy rant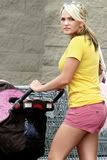 Is Jamie Lynn Pregnant Again?
Spider-Man musical ready for 2009?
Yoko's Big Lennon Lawsuit Dropped
Of Local Interest:
Judge orders MLK love letters to court
Heavy rain clearing out of metro Atlanta
Nichols called killings 'noble'
Atlanta Slow to See Gas Prices Drop
Gas price gouging investigated

The Quick Truth on Atlanta's Gas Crisis
Family Rescued From Burning Home
Benoit's family loses suit over nude photos
Woman's son, boyfriend slain
Lighting maker Acuity to cut 800 jobs
Atlanta teen's death linked to park slayings?
Teenagers on Trial for Mother's Death
Amendment No. 2 not good for future?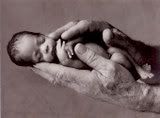 Tiny Babies At Grady Need Help
'Dreaming of an Island' at Spelman
Sketch of PTC robbery suspect released
Sports training megaplex coming to Buford
Harvest Foods To Close Riverdale Market
High Tech Prayer Breakfast Draws 1600
Trail Droppings:

Obama win may be better for US dollar
Church attenders swing Obama's way
Obama urges US not to panic over econ.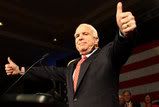 McCain renewing criticism of Obama
McCain Calls Obama 'That One': Why?
Biden Takes on 'Angry Man' McCain
McCain Housing Plan a Game Changer?
Losing female support, McCain alters approach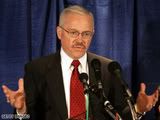 Barr blasts Bush on Iraq, Bailout bill
20 Questions with Bob Barr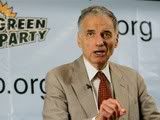 Watching The Debate With Ralph Nader
Nader launches 22 field offices
Snapshot of War: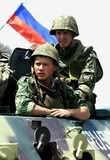 Russia withdraws from buffer zones
Georgian Official Says Pullout Incomplete
Grim reminders as Russian troops leave
Afghan airstrike killed at least 30 civilians
Attack on police in Turkey kills 1, wounds 14
Calm returns to Bangkok after bloody rioting
Kidnappee in Somalia freed in gunbattle
Taliban minister denies Afghan peace talks
American journalists missing in Lebanon
Domestica: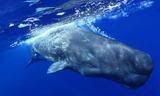 Supreme Court hears case on sonar, whales
Powell heads up Stevens' witness list
Drug mule's body found in Yonkers park
School shooter pleads guilty to theft
You Can Weather the Economic Storm
FAA looks at videos taken in cockpits
Fancy a free (electric) car?
Divining Used To Find Water On Farms
As the World Turns:
Everest plane crash kills tourists in Nepal
Central Banks Coordinate Cut in Rates
President Dissolves Parliament, Calls Vote
China reluctant to reveal tainted milk figures
South Africa's ANC said close to split
Mugabe party: Unity talks at risk of collapse
Computer glitch caused Qantas plunge?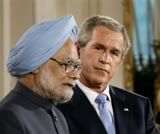 Bush to sign US-India nuclear deal law
Chinese Muslims released by US fed court
Malaysian PM 'to quit in March'
Maldivians flood polls in 1st free election
Hurricane Norbert strengthens
Former Mr Gay UK 'slit lover's throat
Half-ton man dies after pleading for help
In Sport: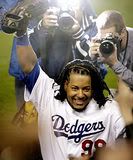 Manny Ramirez is mum on future
Paul Hewitt - Georgia Tech
Churchill Downs awarded 2010 Cup
Retest for Olympic Athletes' Samples
NFL: Brady Has Surgery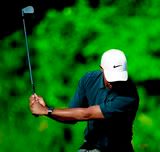 Tiger Says He'll Be Better Than Ever
BizSciTek:
Wells Fargo still tops in Colorado
Toyota's stock slumps, investment continues
Retirement Savings Lose $2T in 15 Months
Nuance signs multiyear deal with Nokia
Reduction of Fannie, Freddie debt risk?
Delay in Russian case against US bank
Britain's Big Banks Bailout
The BlackBerry Storm is no iPhone
Messenger extends Mercury vista
The rise and further fall of RealNetworks
Adobe works to pre-empt 'clickjacking'
Oracle snaps up Primavera Software
Ford Offers Teen-Safety Electronics
Stem cells from testicles an option
The Game:
Google launches AdSense for Games
Microsoft's $3M edu-gaming institute
Gaming Company Oberon Media Gets $20M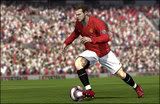 FIFA 09: video game review
New Survey Looks at Video Game Use
Carcade turns backseat into video game
The Entertainers:
'Dancing' reveals Rocco's lucky break
Marvel Announces Cartoon 'Avengers'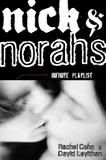 'Infinite Playlist' has a New York beat