Regular Guys Cam
Click Here for AfterShow Archive
Click Here to Follow Eric on Twitter
Click Here to Join Eric on Facebook
Click Here to Join Eric on MySpace
Today's Jog Blog
Stocks Crushed Again; Dow Down 679
Stocks on track for worst year since 1937
Oil falls on demand fears
Global stocks falter, safe-havens fall
US Treasury Might Buy Stakes in Banks
Treasury Weighs Next Step to Stem Crisis
Jobless claims up 76% in Sept.
Asian markets plunge
IMF: Global econ. slowdown a certainty
Citigroup drops Wachovia bid
Walgreen drops bid for Longs
Jobless claims fall from 7-year high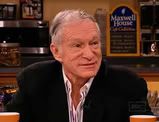 Is Hefner Close To Bankruptcy?
McCain to Biden: Too early to celebrate
NRA puts its muscle behind McCain
Foo-Fighters Protest McCain's Use of Song
Obama buys primetime TV half-hour blocks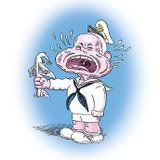 Rolling Stone Mag's McCain Hatchet Job
RS's McCain Ass Kiss from 8 Years Ago

'Angry' Voter @ Town Hall Meeting



Colin Powell arrives at Stevens trial
Prosecutors wrap up case against Stevens
Phillies rally to win opening game
Dodgers' failure to hang on costly
Cowboys won't suspend Pacman
'Gay-friendly' school for Chicago?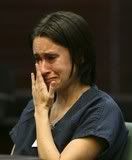 Casey Anthony Caught On Tape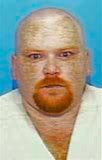 "Inmate not too fat to die"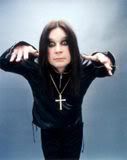 WRITER'S UNION BOYCOTTS OZZY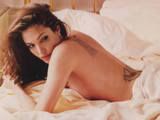 Angelina To Breastfeed In W Magazine
Of Local Interest: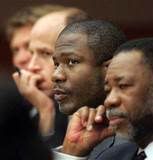 New evidence hits the stand in Nichols' trial
Detective Testifies Nichols Was Writing Book
Nichols Confession Under Scrutiny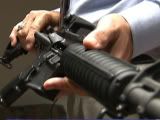 Cops' assault rifle, badge, vest stolen
Oconee Traffic Cop Hit by Vehicle
Oconee Deputy on Life Support
Cherokee man sues over Georgia's voter verification
2 pounds of pot in crash debris
Nearly 46 Holyfield to fight 7 foot, 300-pounder
Atlanta area gets an inch of rain
Rain clearing out of metro Atlanta
Delta flights to get seats that lie flat
CEO Says Museums will Boost Tourism
$9.99 for Regular Unleaded?
Gas stations pumping, cheaper
French ambassador talks trade in ATL
ATL Child Health Linked to Wealth
Effort to reduce flow from Lake Lanier
Cobb Schools Targeted by Vandals
Mt. Zion prepares for 150th anniversary
Trail Droppings: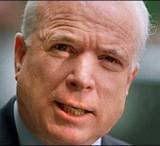 McCain Names Names
McCain hammers at Ayers connection
McCain Campaign Sees Glass as Half Full
McCain outlines mortgage-rescue plan
Palin email hacker pleads innocent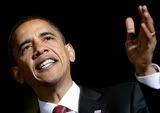 Obama says he'll look out for taxpayers
Obama and Health-Care Equity
Biden: Latest Obama attacks 'dangerous'
Woman: ACORN Pushed Me to Vote Multiple Times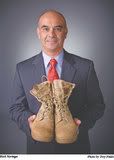 Noriega TV ad: 'I'll have your back'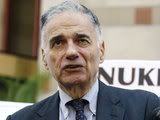 Nader opens Maine office
Teen charged for fake gun at Nader visit
NRA endorses McCain, snubs Barr
Court denies Barr on LA ballot access
Snapshot of War: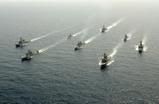 NATO sending ships to tackle pirates
Panel to Study Military Eavesdropping
Intel. study finds chaos in Afghanistan
Bombs aimed at police kill 10 in Pakistan
Gates Calls for Anti-Drug Campaign
Pakistani air strike kills 20 militants
Suicide attacks a growing threat in Pakistan
Canada's Afghan war could cost C$18 bln
Turkey to discuss anti-terrorism measures
China wants custody of Muslims at Gitmo
China says it won't torture detainees
Chinese Detainees' Release Is Blocked
Domestica: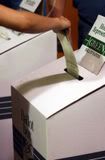 Actions to Block Voters Appear Illegal
National Debt Clock runs out of digits
Camp Pendleton brush fire contained
Eavesdropping powers being abused?
Sheriff: I will stop enforcing evictions
Man ordered to hold 'I was stupid' sign
Kaine to Fire Hundreds of Workers
CA's new budget already $1bln in the red
Upstate Players Enter Term Limits Debate
Gloucester schools OK contraceptives
Man charged in Tenn. mall shooting
Police ID Girls Found in MD Freezer
Paper Trail, Tasers in Yacht Case
As the World Turns:
French Writer Wins Nobel Prize
Some Thai Protest Charges Dropped
Zimbabwe Inflation at 231,000,000%
SAfricans share views on ANC split
Pacific Tropical Storm Odile forms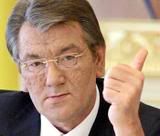 Ukraine prez: Dec. election is "no tragedy"
Harvard Tops World Ranking for 5th Year
Poor visibility blamed for Everest crash
Qantas plane had glitch before plunge
Nestle Taiwan agrees to uncond. refunds
Bush signs nuclear deal with India
In Sport:
Phillies rally to win opening game
Dodgers' failure to hang on costly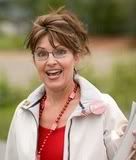 Palin to drop puck at NHL game
Only Goodell can judge Pacman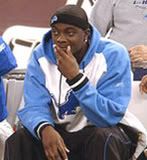 Rogers owes Lions $8.5 million
Go Daddy Sponsors NASCAR Sprint
Woods unveils luxury golf course plans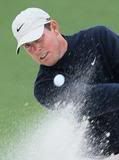 Tournaments raise record amount
BizSciTek: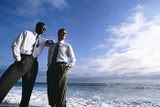 AIG Cancels Resort Meeting
Tech stocks get lift from IBM earnings
Paulson 'actively' eyes bank investment
Iceland suspends trading, creates bank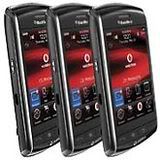 BlackBerry Storm Warning
Boeing, machinists to resume talks
Apple Likely to Unveil New Laptops
Court Weighs Concerns on Whales & Navy
Tech solutions for saving drunk people
YouTube, the Moneymaker
The Game:
Mind-Reading Game Unveiled in Tokyo
PlayStation Store due next week
Sony to Take PSP Ad Hoc Gaming Online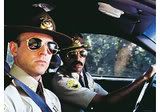 Beware of video game police
Gaming by the people, for the people
Video games and music
Movies That Live On As Video Games
The Entertainers: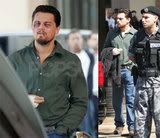 'Body of Lies' deserves a swift burial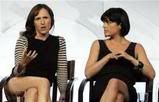 NBC sitcom 'Kath & Kim' a problem child
Tuesday debate avgs 63.2 mil viewers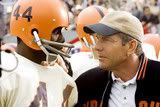 Dennis Quaid riding 'The Express'