Regular Guys Cam
Click Here for AfterShow Archive
Click Here to Follow Eric on Twitter
Click Here to Join Eric on Facebook
Click Here to Join Eric on MySpace
Today's Jog Blog



The Obama Show:
Did You Approve This Message?


Obama ahead or tied in key states
In Fl, White House hopefuls battle bitterly
Obama, McCain Dream Up Tombstones
McCain faults paper for not releasing Khalidi tape

Video shows Obama chronically late to hearings


Dubious Obama Donations?
Drunk Dialing 4 Obama
Obama's Aunt found living in slum

Noose Latest Example of Ugly Election
Palin wants break from Bush energy
Obama Ad Aims At Palin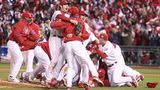 Phillies Win World Series!
Game 5 an exciting sprint to the finish
Phillies' rotation was the Series difference
Rays hold heads high after turnaround season
Hudson kin killer may have had help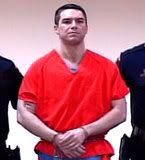 Wife-Killer Peterson Writing Casey Anthony
Husband held in death of NY teacher
John Daly found drunk outside Hooters
PETA wants to rename fish 'sea-kittens'
'The Trollsens': Olsen's PETA interruption
Man goes to jail for disobeying buffet rules
Of Local Interest: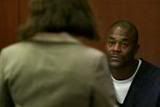 Inmate who testified against Nichols beaten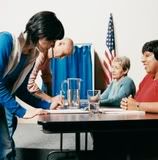 Voting won't be extended
4,770 Ga. voters 'challenged'
ATL Airport Opens New Security Lanes
Delta-Northwest merger OK'd
Court upholds Cobb County's prayers
Hundreds of new Georgia jobs?
Nebraska drop-off kid hearing postponed
Grant Park burglars captured on tape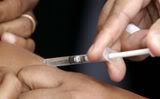 "Vaccinations' benefits proved; enforce the law"
Ex-homeless man hopes to raise $1M in ATL
Key races on county ballots around ATL
Offering expense account transparency
Trail Droppings:
The undecided voter: who and why?
Voters didn't get election materials?
Real Estate Groups Favor McCain's Econ.
McCain: The 'insurgent' ad campaign
McCain Ad Addresses Obama 'TV Special'
Obama sharpens tone against McCain
Obama Addresses Overflow Crowds
Obama retains lead in Ohio
BIDEN BLOWS FUZZY TAX MATH
Nader web ad: Don't throw away vote
Why Ralph Nader Runs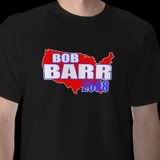 Barr campaign giving away a shotgun
Third party candidate Barr speaks at UGA
Snapshot of War:
Syria demands US apology, compensation
US 'very concerned' about Pakistan
Pakistan summons US ambassador
Blast Rocks Ministry in Central Kabul
Revised Draft Security Pact Given to US
US reviews Iraqi amendments to pact
DRC rebels 'advance towards Goma'
Suicide attacks kills dozens in Somalia
France sets budget for defense plans
Sarkozy loses 'voodoo doll' case
Sarkozy voodoo doll to remain on sale
Rebel air raids hit Sri Lankan capital
Canadian man guilty in British bomb plot
Domestica: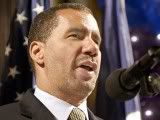 Paterson Calls for Fed Rescue Package for States
Corruption case begins for former OC sheriff
Galveston is in ruins, nation seeems unmoved
Neb. gov. calls special session on safe-haven law
Suspects arrested at Danville Comm. College
Top Republicans call for Sen. Stevens to resign
Kilpatrick leaves with wave, little remorse
Legal experts mull reopening deadly 1977 fire
Budget Impasse Is Legacy Gilmore Cannot Shake
As the World Turns:
Pakistan quake kills 170, thousands homeless
China investigates tainted eggs in new food scare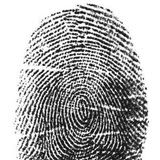 UK Police to get mobile fingerprint scanners
BBC suspends TV stars over abusive radio prank
World threatened by ecological 'credit crunch'?
The end of '30 years of repression'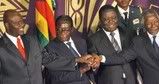 Summit called to rescue Zimbabwe deal
China warns on emissions control
NKorea's Kim suffers new health setback
Ukrainian Parliament Backs IMF Loan
Financial crisis taking toll on world migrants
In Sport: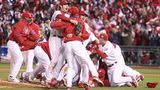 Phillies Win World Series!
Game 5 an exciting sprint to the finish
Phillies' rotation was the Series difference
Rays hold heads high after turnaround season
Blazers' Greg Oden out 2-4 weeks with foot sprain
Warriors' Harrington wants out
Doctor: Lute Olson suffered from stroke
Fine, not suspension, for Wilfork
Greg Biffle Racing for Blood Donations
BizSciTek: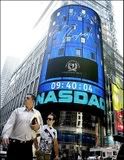 US stocks rise ahead of Fed rate decision
China cuts interest rates; Fed is up next
Qwest profit falls 93%; 3% of jobs to be cut
Weak economy costs Comcast basic subscribers
Porsche says will settle hedged VW shares
iPhone now supports podcast downloads
Microsoft Office 14 To Include Web Apps
Logitech Coughs Up $30M For SightSpeed
Google To Open An iTunes For Books
FCC member optimistic proposal will pass
The Game:
Rock Band 2 drums up Euro release date
Activision Working on "Guitar Hero" Spinoff
LittleBigPlanet players help build video game
Gaming legend Miyamoto talks 'Wii Music'

The Entertainers: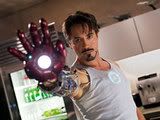 Downey, Favreau reteam on `Iron Man 2'
Casting Couch: Jonas Bros Ready for Farting

Barenaked Ladies frontman's charges reduced
Ross apologises over prank calls

Anne Hathaway Wants You to Vote

Anne Hathaway's ex gets 4 1/2 years