Regular Guys Cam
Click Here for AfterShow Archive
Click Here to Follow Eric on Twitter
Click Here to Join Eric on Facebook
Click Here to Join Eric on MySpace
Today's Jog Blog

Obama assassination plot foiled

Obama Reacts To Death Threat

Charles Barkley: 'Racism is a cancer'

Obama "redistribution of wealth"
2001 interview video goes viral

McCain calls Barack "The Redistributor."

Biden gets another tough interview
from Philly TV station; bans them



Sarah Palin effigy hung in Halloween display
McCain camp defends Palin in wardrobe flap
POLL-Obama holds 4-point lead on McCain
Obama & McCain trade shots in Ohio
Virginia holds keys to White House
Huizenga wants to sell Dolphins before Obama raises tax
Stevens guilty on all counts; campaign to continue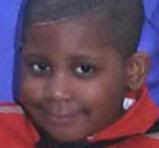 Child's body found in SUV is Hudson nephew
Police seek clues in slayings of Hudson relatives
Police have suspect in Ark. shooting
Gun sales booming
Series game suspended
Rays-Phillies tied; Game 5 suspended by rain
Selig, MLB could've avoided this muddy mess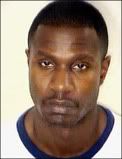 Nichols defense rests
Nichols' Mother: I Wish He Was Dead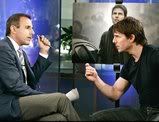 Matt Lauer Roast Includes Tom Cruise Insults
Affleck: J-Lo and I were a mistake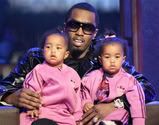 P. Diddy Pimps Out His Twin Girls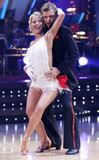 "Dancing's" Hough to have
surgery for appendix removal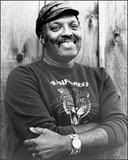 Grateful Dead keyboardist dies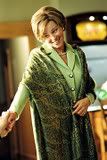 Several Theaters Ban 'Zach and Miri'
World's fattest man marries in Mexico
NY woman gives birth to sextuplets
Of Local Interest:
Mom who abandoned son in Nebraska explains
Video: Mom Explains Abandoning Boy
Atlanta pollster receives death threats
One more week to vote early
Computer woes slow Georgians at polls
Fulton ordered to refund taxes
Drive-by shooting kills sleeping ATL man
Freeze warning in effect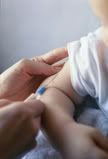 Vaccination law not enforced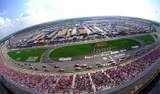 Attendance Down at AMS NASCAR Race
'Wicked' cast nice to help Park Pride
Career Sports to open New York office
Street Racing Driver Dies in Crash
Trail Droppings: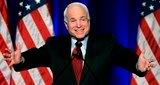 McCain: Bush policy on econ is wrong
McCain grasps for critical red states
Palin says Democrats will raise taxes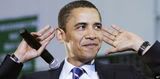 Alaska newspaper endorses Obama
Biden Compares Obama to Lincoln -- Not Marx
Biden Blasts TV Anchor for 'Ugly' Questions
Nader says he set campaign speech record
Nader's Stubborn Idealism?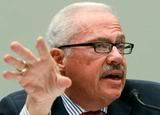 Barr hopes to get more than 1% of vote
Barr says McCain can't win presidency
Snapshot of War: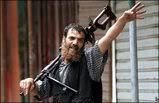 US strikes terror 'rat line' in Iraq
US strike kills Pakistan Taliban chief
US Strikes in Pakistan Help Terrorists?
Gunfire brings down US chopper in Afghan.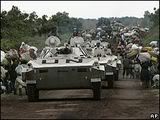 UN group asks rebels to leave DRC base
Abkhazia critical of EU monitors
Dalai Lama signals strategy shift w/ China
Ethiopia vows Somalia withdrawal
Colombian politician escapes FARC
Domestica:
Jury finds goof in Stevens indictment
Boy dies after accidental Uzi shooting
Jury in Fort Dix case hears about informant
Man dies in Capitol Hill fire
Churches square off on CA gay marriage
GOP incumbents suddenly in danger
Minnesotans abuzz over Senate race
NY woman gives birth to sextuplets
As the World Turns: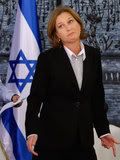 Livni leads polls for Israeli leadership
US confident in Georgian economy
US Sees Double Hit For Russia's Economy
Mines found at Georgian presidency
Dalai Lama 'loses hope' for Tibet
China Backs Europe's Push for Oversight
Mbeki upbeat on Zimbabwe talks deal
Japan opp. may stall key bills if no election
Osborne admits 'mistake' over oligarch
Microsoft matches reward for missing teen
Hong Kong widens China food tests
China urged to halt melamine in eggs
Decision nears in Italy in case of slain Briton
Officials Counter Ahmadinejad Health Rumors
Flood-hit mountain race defended
In Sport:
Series game suspended
Rays-Phillies tied; Game 5 suspended by rain
Selig, MLB could've avoided this muddy mess
Vizcaino arrested on DUI suspicion
A quick and easy fix for NASCAR?
BizSciTek:
New-home sales perk up
Verizon Gains Most in Eight Years
Japan Stocks Hit 26-Year Low
Little relief in credit, market awaits rate cut
BB&T to get $3.1B from Treasury
Google Earth Now on iPhone, iPod Touch
BlackBerry Gets Live Video Streaming
New Netflix player uses Silverlight
Lunar Challenge winner announced
Microsoft Bug: Patch Now, Patch Fast
The Game:
LittleBigPlanet Sequel In The Works
'Guitar Hero' creators bullish on new game
'Army of Two' Goes to the Silver Screen
Nintendo game guru expands creative limits
The Entertainers: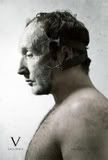 "High School Musical", "Saw" lead box office
Leonardo DiCaprio Unwrapping 'Ninja Scroll'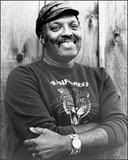 Former Grateful Dead keyboardist dies at 74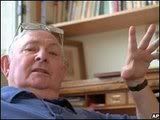 Navajo police mystery author dies
Gary Busey snorted cocaine off his dog