Regular Guys Cam
Click Here for AfterShow Archive
Click Here to Follow Eric on Twitter
Click Here to Join Eric on Facebook
Click Here to Join Eric on MySpace
Today's Jog Blog



Candidates Trade Jokes Instead of Attacks
McCain Does Stand-Up


Obama Does Stand-Up


McCain Takes a Copter to Letterman

Letterman gets McCain to apologize


Final sprint for the White House
McCain, Obama Visit Key States
Is Obama A Socialist? Not if You Ask One
Obama, McCain's financial plans
Service says "Kill him" allegation unfounded
Father names baby Sarah McCain Palin

Joe the Plumber: Not Licensed Plumber
Who is "Joe the Plumber"?
'Joe' won't say who'll get his vote
'Joe' happy to help candidates make point

Joe Biden Can't Count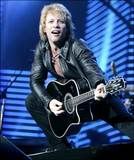 Bon Jovi anger on Palin song use
Jon Bon Jovi sued for $400bn
Bernanke wants more regulation
Stock market closes up 401
Calls grow for global banking regulator
World leaders grapple with crisis
"Stock-Buying Aimed at `Regulated' Firms"
Dow down 733 after data feeds worries
The Econ. Really

Is

Fundamentally Strong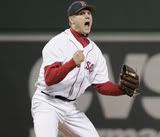 Down 7-0, Sox Rally & Win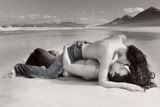 Dubai "sex on beach" trial
NJ HS Football Player Dies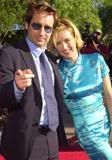 Duchovny, Leoni call it quits
Madonna Disses Ritchie
Katie Holmes draws celebs,
protests to B'way debut
Jolie and Pitt to adopt #7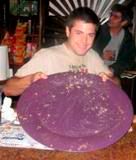 Man eats 15 lb. burger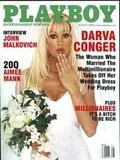 Playboy plans layoffs
Of Local Interest:
Air show, BET awards could snarl traffic
Mayor has plan to fix city's finances
Judge won't halt voter screening
Clayton hospital looks at cutbacks
More job seekers, fewer jobs
Alpharetta residents take on speeders
Fatal germs at GSU a threat
Historic Fourth Ward Park on its way
7 attorneys run for seat on Court of Appeals
Cobb ex-principal testifies
Locust Grove dentist to buy back treats
Architect humanizes South's spaces
GSU's president list gets shorter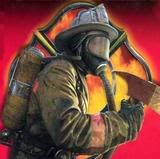 Fire chief: 'Brownouts' not forever
Man pushed officer at airport, police say
ARC ponders ditching gas tax
Atlantans, New Yorkers swap kidneys
No repeat in store for 1992 Gladiator
Trail Droppings:
Obama cautions against overconfidence
Obama Hasn't Closed the Sale
Obama ad? It's in the game
About 200K OH voters have discrepancies
McCain : Obama skirted questions
McCain 's silence lends weight to race-baiting
Republicans challenge Ohio voters
Third-party debate: Where's Barr?
3rd party candidates on PA ballots
Nader campaigning in NY
3rd-party candidates to debate
Snapshot of War: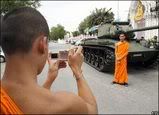 Thailand, Cam agree to border patrols
In pictures: Thai-Cambodia strife
Thailand seeks peaceful end to dispute
Russia and Georgia hold peace talks
Geneva talks off to bumpy start
Iraq Inches Closer to Security Pact
Iran Begins Regular Flights to Iraq
Thousands of Christians flee Iraq city
Turkish soldiers die in PKK clashes
Afghan strike 'kills civilians'
Domestica: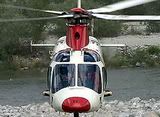 Med. choppers crashing at alarming rate
Witness: FBI 'Mentally Waterboarded' Me
Clinton: Term Limits' Path Is 'Disturbing'
Sen. Stevens back on witness stand Friday
Massachusetts Governor to Cut Jobs
Sex offenders homes marked w/ pumpkin stickers
Widow: Husband's death not Army's fault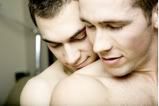 Prop 8 Supporter Attacked in California
Money pours in to oppose Prop. 8
Downed power line caused Sesnon fire
Legal case against God dismissed
Religious-Bias Filings Up
Soc. Sec. benefits to jump in 2009?
As the World Turns:
Budget fears dominate EU summit
'Merkel Is in Over Her Head'
Canada's leader denies stepping down
Zimbabwe Talks Move Toward Compromise
Nigeria: Mbeki And Nigerian Leaders
Observers criticise Azerbaijan vote
Hints of Land Reform Discord in China
China vows to help cash-strapped Pakistan
Judge questions mechanics in Spanair crash
Millions mark UN hand-washing day
Hurricane Omar Moves Towards Atlantic
In Sport: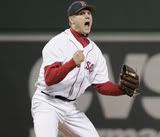 Down 7-0, Sox Rally & Win
Blackhawks fire Savard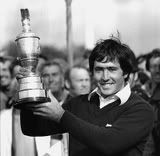 Ballesteros: complication after surgery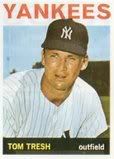 Former Yankee Tresh dies at 71
BizSciTek:
Microsoft re-raises idea of Yahoo bid
Citigroup Works To Regain Ground
Oil at $70 still historically high: IEA
Factory Data Take Down Stocks
Analysts mixed on Swiss bank move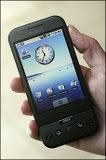 T-Mobile G1 review
G1 is no iPhone – but it's close
Test Center review: Google's iPhone killer
Yahoo rolls out social Web foundation
Unboxing photos: MacBook Pro
Musings on the new MacBooks
High hopes for healed Hubble
FCC's broadband overhaul may raise bills
Device helps monkeys move paralyzed wrists
The Game:

Many Not Happy With Obama's Gaming Ads

Review: S.T.A.L.K.E.R.: Clear Sky

Gateway Releases Affordable Gaming PCs
Gaming finally comes to the MacBook

Midnight Club: Realistic drives of LA
Rockstar Games 50% Off on Steam
Games: out of lab, into living room
Ahead of the bell: Video games
The Entertainers: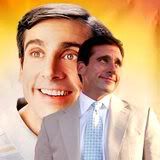 Carell recruited for 'Brigadier Gerard'
Wonder's Home Escapes LA Fire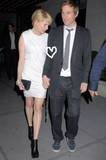 Williams and Jonze together?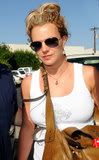 Britney Spears a no-show in court