Update:
Congress passes bailout, Bush signs into law
The Ayes Have It! Bailout Passes House
Wells Fargo To Acquire Wachovia
Obama and McCain focus on economy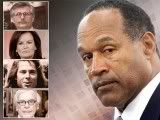 OJ faces life in jail for casino robbery
O.J. Guilty Verdict: 13 Years in the Making?
Today's Jog Blog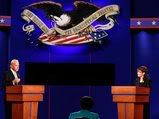 Palin and Biden Are Cordial but Pointed
Palin stands her ground in VP debate with Biden
Palin recaptures the magic, but will it work?
Pundits agree debate not election game-changer
Full VP Debate

Larry Flynt Finishes Palin Porn Video

SARAH PALIN TALENT COMPETITION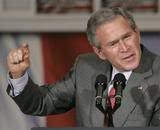 Jobs: Worst in 5 years
Bush: Lawmakers 'must listen' vote yes
House leaders are confident bailout bill will pass
House vote on bill today; rum and racing included
Financial-Rescue Bill Gains Support Before Vote
Texas delegation pressured, but stand by votes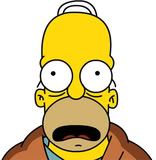 Homer Simpson, Obama voter?
Fate of OJ rests with Vegas jury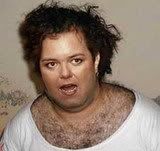 Rosie O'Donnell to host "Variety Show"
EU force to fight Somali pirates
Somali pirates rake in $30M in 2008
The world's most utterly failed state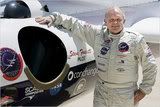 Wreckage Found of Fossett's Plane
Crews continue scouring crash site
Manny, Dodgers take 2-0 lead over Cubs
Sabathia stumbles, Phillies take 2-0 series lead
Longoria's 2 homers lead Rays over White Sox 6-4
DWTS' Hélio Indicted for Tax Evasion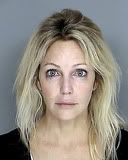 Paparazzi called in tip on Locklear?
Who's at Fault in Locklear's DUI?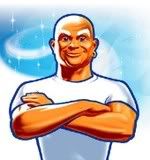 "Mr. Clean" dies at 92
Man shoots himself after denied sex w/ girlfriend
Student attacks classmate with peanut butter
Of Local Interest:
Gas Shortage: Conditions Improve
Surprise! Bill Clinton at Buckhead fund-raiser
Two Men Arrested for Fake Clinic
Coke plans IT layoffs
Moreno vows to play vs. Tennessee
Falcons still believe in Brooking
Fake web site ads make woman target
Chick-fil-A, Burger King cut trans fat oil
ATL pushes to become great y'all of China
Carjacking Victims Testify in Nichols Trial
Police search was confused after Nichols escaped
Georgia drought persists, but not panic
Atlanta cop indicted again in sexual assault
Ga. education leaders meet in Atlanta
Cath. School Sees Rise In Clayton Students
Rap Star Holds Voter Registration Drive
Trail Droppings:
Every trend looking good for Obama
Obama leads polls in three swing states
Obama says McCain out of touch on jobs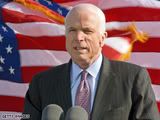 McCain Calls Rescue Plan a 'Tourniquet'
McCain Holds Narrow Lead in Va
McCain: Biden 'ready to gaffe'
Coordinator for Barr campaign selected
FLA poll: Barr 2%, McKinney 1%, Nader 1%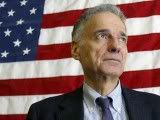 Nader Touring Home State This Weekend
Nader to speak Monday in Portland

Celebrities say: "DON'T VOTE!"



Snapshot of War: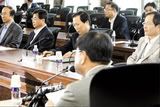 NKorea disarm-for-aid talks extended
US Official Prolongs N. Korea Talks
New "Choreography" on North Korea
US, SKorea try to cool tensions with North
Pirates refusing to back down
Tense standoff continues near Somali coast
'The cargo is ours' govt insists
Suicide attackers strike Shiite mosques
Sri Lankan military bombs rebel HQ
Georgia, NATO top Medvedev agenda
Iran hints at nuclear rethink if guarantee
Suicide attack kills four in Pakistan
UN, Britain to evac. children from Pakistan
Domestica:
Senate Approves Energy Pact With India
Rice hails approval of India nuclear deal
Bush hails Indo-US nuclear deal
Judge in Stevens Case Weighs Mistrial
Bloomberg Wants a Third Term as Mayor
NY policeman's suicide after Taser death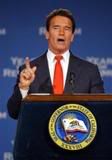 Schwarzenegger vetoes -- political payback?
Fewer Reported Entering US Illegally
Bomb Squad Investigates Seattle Explosion
Quake shakes San Bernardino County
Robber may have posted ad for decoys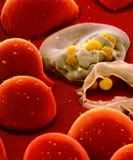 HIV's Origin and Other Health News
FDA Resists Call to Ban Cold Remedies for Kids
As the World Turns:
Cameron Makes Case to Lead UK
Is Blair resignation a 'political move'?
China recalling all overseas milk powder
Taiwan recalls Nestlé milk products
Parents sue China dairy firm
Row over Zimbabwe crisis mediator
Olmert questioned for eighth time
South Africa's ANC on brink of historic split
India latest to ban smoking in public places
30 dead, dozens injured in Algeria floods
Japan PM Aso unsure about snap election
In Sport: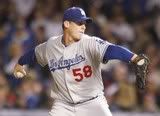 Dodgers defeat Cubs, 10-3
Pedowitz Gambling Report Released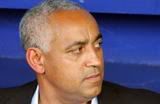 Mets reward Minaya with extension
Safina reaches quarterfinals in Stuttgart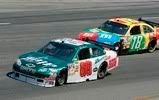 No time like Talladega for Junior
Petit Le Mans: Andretti-Green Preview
BizSciTek:
Trichet opens door to ECB rate cut
GE Share Sale Raises $12.2 Billion
Housing rescue efforts slowed in August
Insurers plunge on Reid's 'bankrupt' remark
US jobless claims inflated by hurricanes
Marriott Sees Profit Drop Beyond Forecasts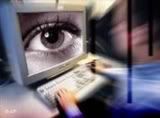 Skype Messaging Surveillance found in China
Nokia Brings Out iPhone 3G Competitor
Apple Drops NDA for IPhone Developers
T-Mobile Could Sell 2M G1s Through 2009
International Space Updates, October 2008
Lamborghini builds a family wagon
The Game:
For NASCAR drivers, games are tool
Nintendo Unveils Its Latest Device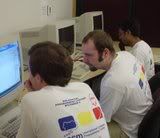 Should programming be required for students?
Best Buy video - game sales vulnerable?
SKorea's free computer game model hits US
The Entertainers: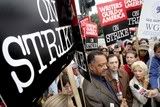 New SAG board to make call on strike vote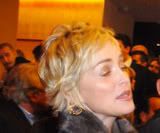 Stone Wanted Botox for Son's Feet?
Major studios want digital movie projection
Interview: "Iron Man" Writer Matt Fraction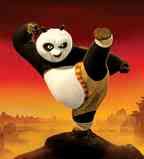 'Kung Fu Panda' bears 3-D sequel