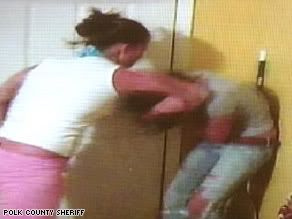 Suspects in video beating could get life in prison
Fox's 'Idol Gives Back' drops in ratings
CBS: Couric Not Going Anywhere
Rather's CBS Suit on Life Support
U.S. airlines face prospect of more chaos over inspections
Man wanted in woman's death captured in Mexico
Vanilla Ice charged with battery on wife, booked into jail
Of Local Interest:
Injured zebra discovered on I-75
All Clayton school board members live in district
Delta, pilots reportedly reach deal on NWA merger
$1M worth of marijuana found in Forsyth basement
Jermaine Dupri mixes music and personal hygiene
All The World's A Stage:
Iraqi Leader Tries to Isolate Sadrists
Bush halts Iraq troop cuts, says war "not endless"
Stresses still high on U.S. military
Zimbabwe Opposition Rejects Runoff
UN chief congratulates Nepalese on peaceful election
Trail Mix:
McCain Erases Obama Lead
McCain Seeks Aid for Some Homeowners
Clinton and Obama's PA ad war
Women's views of Clinton, Obama slipped, poll said
Elton: Hillary "Still Standing," Despite America's Misogyny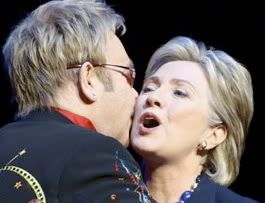 Elton John: "Hey America, Vote For Hillary Clinton Or Go To Hell!"
Randi Rhodes Resigns From Air America After Anti-Clinton Rant
Randi Rhodes Joins Nova M Radio
Is that really a naked woman reflected in Cheney's sunglasses?
Tortured Torch Update:Torch Protesters Harass an Empty Bus
The Power of Monks
Chinese Rally Around Olympic Torch
Dalai Lama Makes Visit to United States
Domestica:
Repairs strand many at airports
Senate backs housing bill heavy on tax breaks
Raid on Sect's Temple Detailed
Sheriff defends choice not to raid compound sooner
Storms damage homes, businesses in West Texas, Dallas-Fort Worth
Newseum to Open in New Home Friday
Bullet goes through man's headboard
Fake "Hillbilly" teeth being recalled
Dummies in the News:
Woman found living with rats and snakes
Romantic proposal leads to gazebo blaze
In Sport:
Fog delays start of Masters
Brain Doping In Academics, No Joking
Self will stay as Kansas coach
Is Miami looking to drive down the price of the No. 1 pick?
Mumps found to have made alarming comeback in U.S.
Report Points to Need for New Foodborne Illness Strategies
World Wide Tek:
New Hi-Res Views of Mars's ''Fear'' Moon Unveiled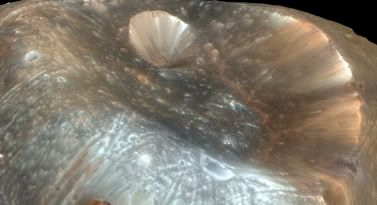 South Korean Astronaut, Cosmonauts Arrive at Space Station
FCC Calls for Mobile Alert System
U.S. Adults Wary Of Web-Use Tracking
Blockbuster Eyeing Up Set-Top Boxes
Amazon Hands Out $50 to the HD DVD Unfortunate
Flickr Users Cry Mutiny Over New Video Feature
Yahoo seeks AOL tie; Microsoft talks to News Corp
MySpaceTV lands global TV distribution deal
Mario Super Sluggers confirmed for Wii in 2008
The Entertainers:
Mischa Barton gets probation for drunken driving
Judge drops 28 charges in Hollywood wiretap case
Prince a late addition to California festival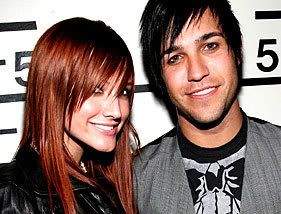 Ashlee Simpson And Fall Out Boy's Pete Wentz Are Engaged
Ben-Hur to be remade as a mini-series
CBS cancels 'Secret Talents of the Stars' after only one broadcast
New Executive for HBO's Entertainment Division