Hillary Wins Big in PA. 55% to 45%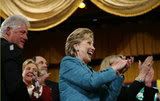 Obama Fails to Close the Gap; Clinton Wins in Pennsylvania
Clinton the Brawler Beats Obama the Consensus Builder
To Clinton, big rebound proves 'yes, she can'
Obama explains comment about McCain
On crucial primary day, wild Bill at it again with 'race card' claims

Texas Begins DNA
Tests
on
Polygamist Sect Children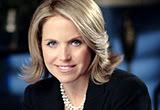 A Record Low For 'CBS Evening News'
Fake Graphic Found in Gore's 'Inconvenient Truth'
Shot is from 'The Day After Tomorrow'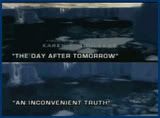 Gore's Inconvenient Lie

That's not Miley Cyrus baring her bra
"Hannah Montana," gets big bucks to write book!
Off the wagon:
Lindsay Lohan To Ashley Olsen:
'Get Your Ass Away From My Girlfriend'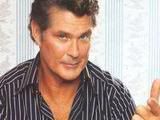 Hasselhoff Has Facial Surgical Procedure
Why Is John Travolta Hugging a Homeless Man?
Aftermath Of James Bond's Aston Martin CrashOf Local Interest: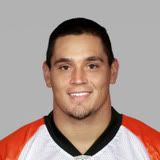 Former Bulldog Great Pollack to retire from NFL
Mother, daughter charged with attacking Atlanta teacher
Pharmacist gets 10 years for child porn collection
Snapshot of War:
Suicide blast in Afghan bazaar kills 3
Al-Maliki claims 'new phase' of unity in Iraq
As the World Turns:
Sri Lanka forces 'kill 52 rebels'
World Food Program warns of 'silent tsunami' of hunger
US man held on Israel spy charge
China calls for halt in 'radical' anti-France demonstrations
US row over China-made blood drug
US Pushing for Recall of Chinese Arms Shipment to Zimbabwe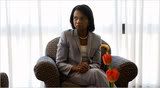 Rice Suggests Carter Confused Peace Process
Kofi Annan defends Jimmy Carter over Hamas talks
Obama wary of Carter's 'breakthrough' with Hamas
Domestica:
Bush: U.S. economy not in recession, in slowdown
U.S. existing home sales drop 2% in March
Soaring fuel costs pummel airlines
United Airlines shares plummet on 1Q loss, planned cuts
AT&T 1Q profit up 22 percent on strong wireless growth
Life expectancy falls in poorer U.S. counties: study
NY City Buildings Commissioner resigns following wave of accidents
Yale Pulls Student's 'Abortion Art' Project From Exhibit Opening
Louisiana panel blocks anti-droopy pants bill
Don't touch me there: NY jury rejects rectal exam lawsuit
In Sport:Montreal Eliminates Boston, Police Cars Burn
This was recorded in downtown Montreal. Montreal eliminated Boston in the playoffs, so the 'riots of joy' have begun.BizSciTek: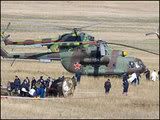 Hatch of Soyuz capsule nearly
burned up; crew was in serious danger
ADHD Treatment Comes With Heart Risk
Microsoft ships XP SP3 to manufacturers
Red Hat publishes Fedora 9 preview
TechNet subscribers rip Microsoft over XP SP3 'farce'
Net neutrality battle returns to the U.S. Senate
Google To Build Social Network Into Start Page?
NJ court blocks IP disclosure without a grand jury subpoena
The Game:
Sony to delay "Home" online service for PS3 again
Guitar Hero To Add Vocals, Instruments
Sony to Bring Movie Downloads to PlayStation 3, Report Says
The Entertainers: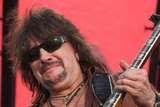 Richie Sambora formally charged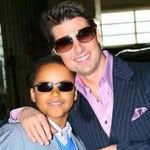 Connor Cruise Cast As Young Will Smith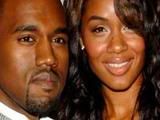 Kanye West and Fiancée Alexis Phifer Split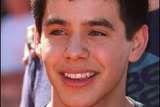 Idol's David Archuleta, no prom
Could 'Idol' Star Lose Her Winning Voice?
Dancing Rolls Up Marlee's Welcome Mat
Fox gives 'Terminator' second season